Event Support for the Snoqualmie Tunnel Ride
Event Support for the Snoqualmie Tunnel Ride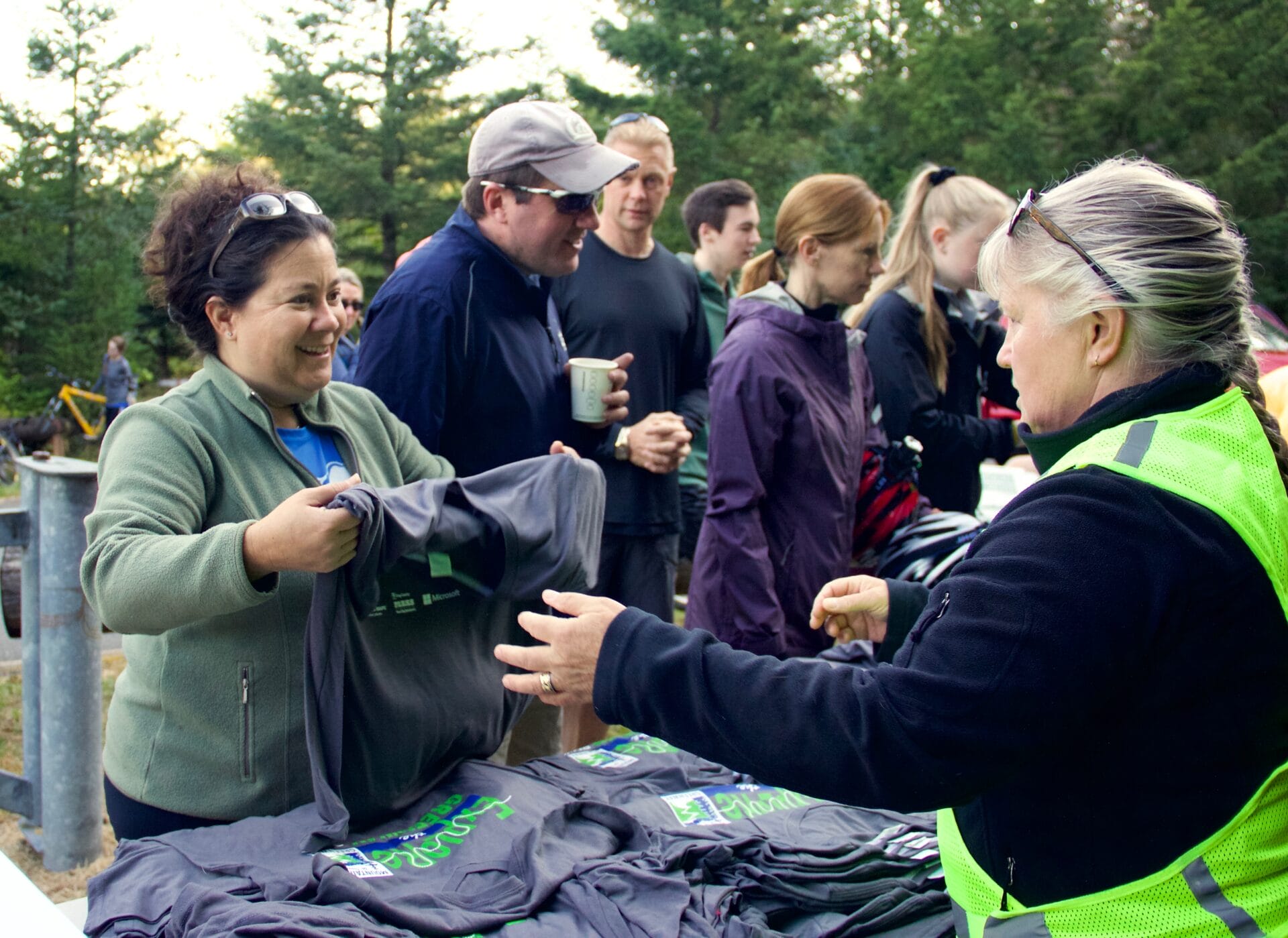 Register
Registration is closed for this event
Date & Time
Sunday, July 21, 2019 | 7:45am to mid-afternoon
Project Difficulty
Moderate, may include lifting boxes and materials up to 20lbs in weight.
Age Restriction
Must be 17 years or older to participate.
Where to Meet and Parking Information
Google Directions: https://goo.gl/maps/RzbpV From I-90, take exit 32 (436th Ave exit). Go south off of ramp onto 436th Ave SE and follow 436th/Cedar Falls Rd SE for about 3 miles. Continue PAST the Rattlesnake Ledge Trailhead. Less than ½ mile further on your left is the entrance to the Palouse to Cascades State Park Trailhead.
Additional Information
The Greenway Trust is looking for a few reliable volunteers with strong attention to detail to assist in event support for the Explore the Greenway Snoqualmie Tunnel Bike Ride. 
Each year, the Greenway Trust hosts Explore trips to engage the public in a variety of recreation activities across this beautiful landscape. On Sunday, July 21, event participants will Explore the Snoqualmie Tunnel via bike – a two mile long tunnel at Snoqualmie Pass – while riding on a 21 mile long ride along the Palouse to Cascades State Park Trail with the Greenway Trust and partners. 
To best prepare and support this event day-of, we are looking for volunteers who have an interest in being an off-the-bike part of the event. Event support volunteers will help by  setting up registration, directing volunteers to sign ups and event locations, and setting up and distributing lunch.  
Lunch (and a day of fun) is provided for volunteers. Please reach out to Caroline Villanova (caroline.villanova@mtsgreenway.org) for any specific questions regarding this volunteer opportunity. Thank you!