Thank you for your generous gift to the Mountains to Sound Greenway Trust this holiday season!
As a token of our appreciation, we invite you to download our brand new watercolor map, which you may have printed to display in your home or office, and/or share as a gift to someone else.
This artwork was hand-crafted and commissioned by local artist Elizabeth Person, who is based in Everett, Washington. She specializes in illustrated maps and information art, using only a pen and a brush. You can learn more about her and her other work here.
Click below to access the maps in a variety of sizes that are most common for printing.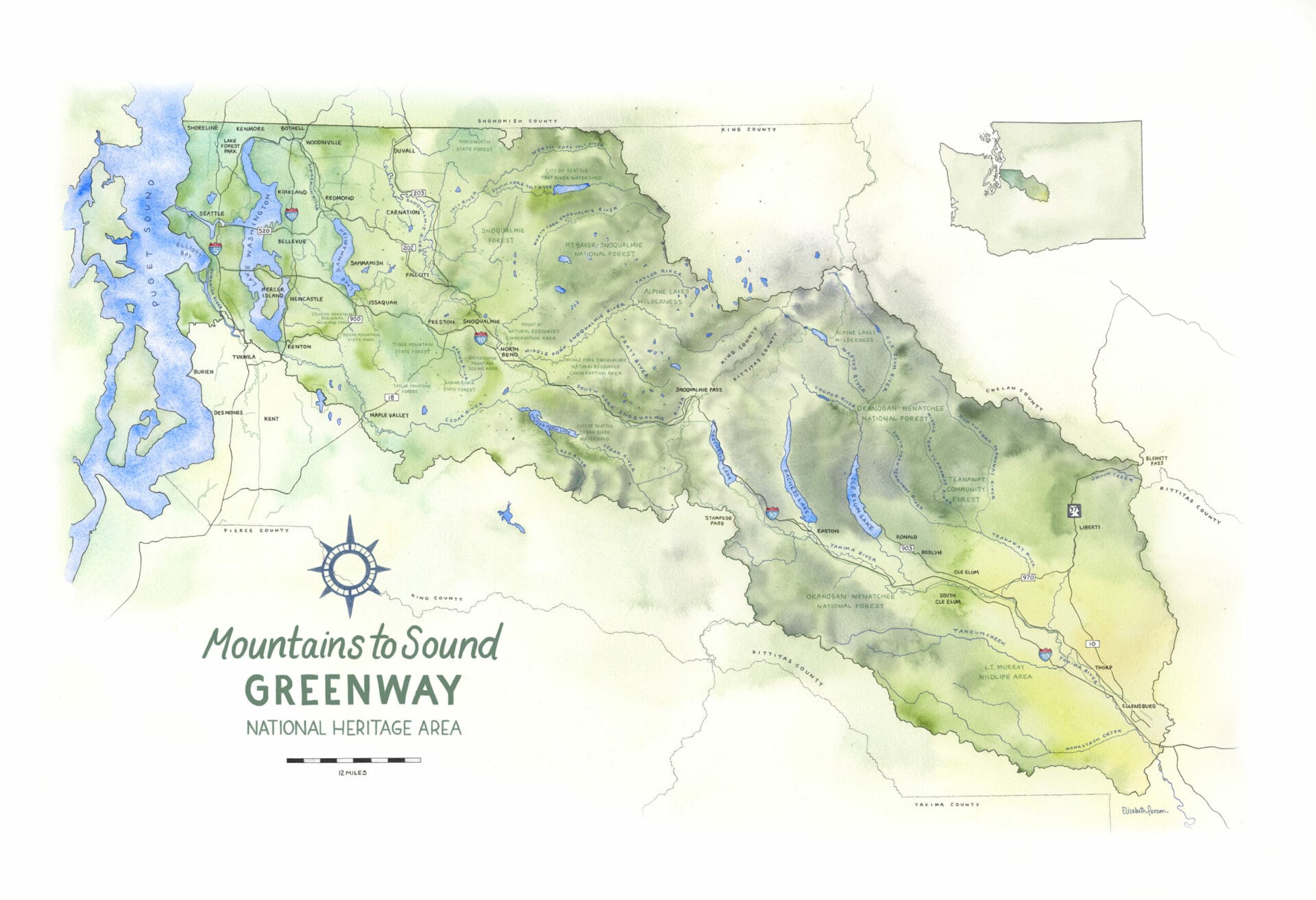 Download as PDF