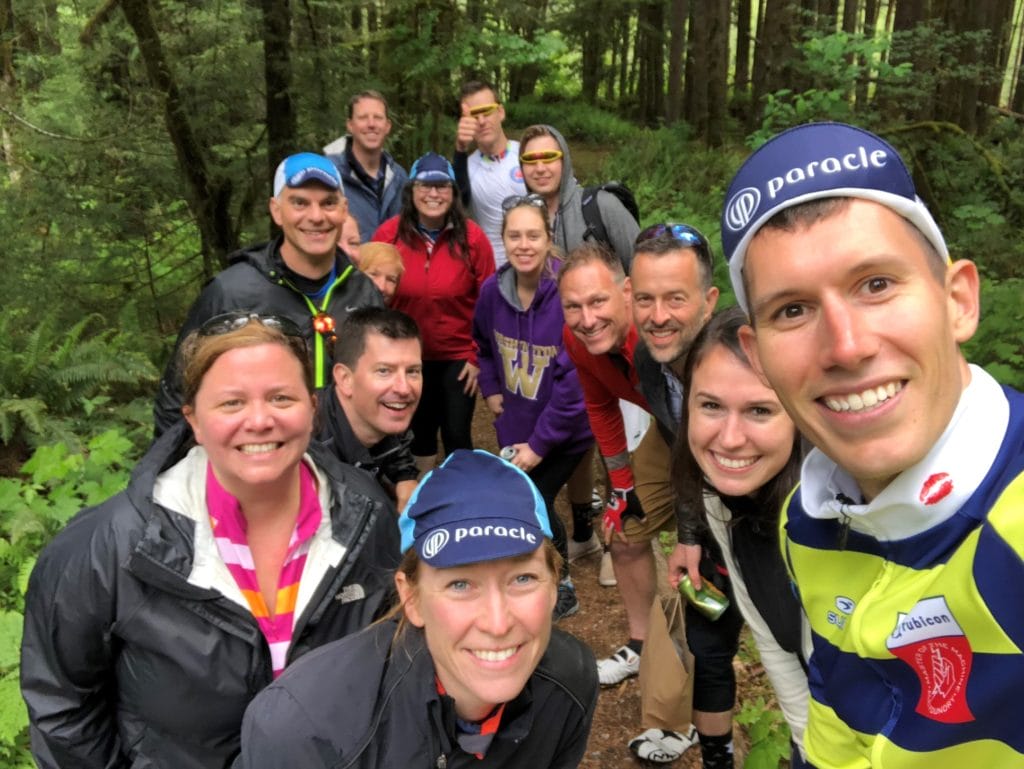 Each May, people across the nation gear up and get on their bikes for National Bike to Work Month. For Paracle Advisors, a wealth management firm on Mercer Island, Bike to Work Month is a treasured team event. Nearly all of Paracle's 18 employees are avid bikers. For them, Bike to Work month provides an annual opportunity for promoting fitness, teambuilding, and some friendly competition! Each employee tracks the number of miles they ride throughout the month, all while connecting over conversations about favorite routes and personal bests.
This year, Paracle decided they'd like to add a new element to their Bike to Work Month tradition. To give back to the trails and natural areas that the Paracle employees enjoy from their bikes, Paracle pledged to contribute $1 per mile ridden during Bike to Work Month to the Mountains to Sound Greenway Trust. Their goal? An ambitious 5,000 miles.
Josh Harris, Co-founder and Managing Director of Business Development said, "As a small local company, we have always looked for ways to connect and help our community and the families we serve.  Our culture here at Paracle is vibrant and active; constantly taking advantage of the outdoors in this amazing place where we live. It does not go unnoticed that a big reason we're able to enjoy riding all over the Seattle area is due to the efforts of the Mountain to Sound Greenway."
By early May, the Paracle team was off to a strong start. At the end of day 7, the employees had already accumulated 1,609 miles (nearly 230 miles a day)! They continued cycling and logging their miles over the next few weeks. On the last day of the month, Greenway Trust Executive Director Jon Hoekstra and Deputy Director Amy Brockhaus joined in a final celebratory ride on the newly paved Middle Fork Road. After cycling these final miles through the lush forest along the Middle Fork River, Paracle surpassed their 5,000-mile goal!
Thank you Paracle for going the distance to help preserve and enhance all the special places in the Greenway!