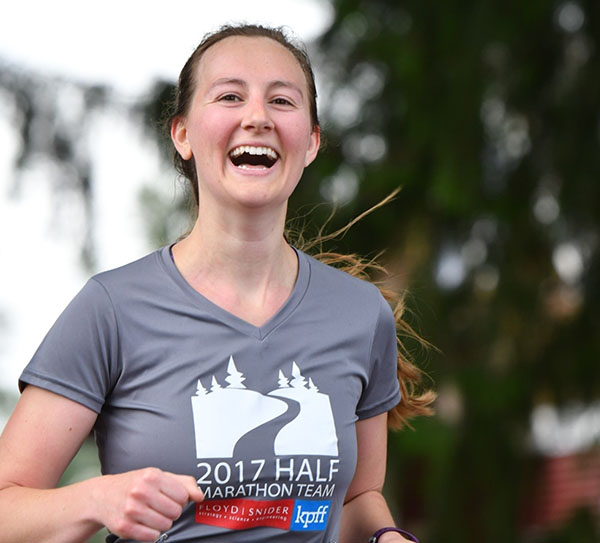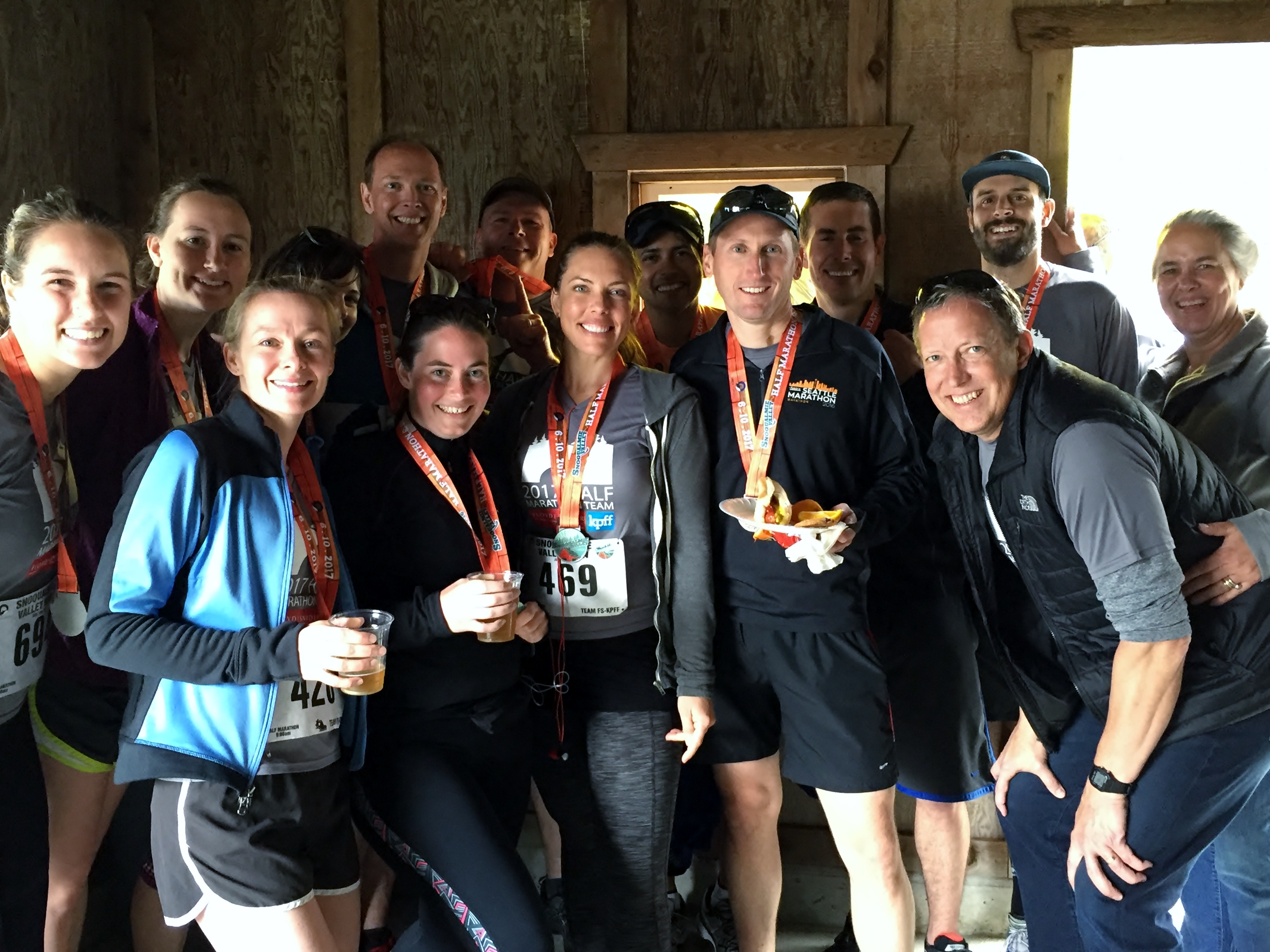 Thanks to the awesome teams at Floyd|Snider and KPFF Consulting Engineers for lacing up their running shoes to support the Greenway Trust!
These organizations teamed up to participate in the 2017 Snoqualmie Valley Half Marathon. Along the Snoqualmie Valley Trail in the heart of the Mountains to Sound Greenway, runners braved 13.1 miles of rain and mud and had a great time, all while supporting two local nonprofits:  the Mountains to Sound Greenway Trust and the Snoqualmie Valley Community Network.
"Floyd|Snider and its staff choose, through a variety of thoughtful business and personal practices, to remain committed to environmental stewardship and the value of environmental quality within our community," Jessi Massingale at Floyd|Snider said. "We chose to support the Greenway Trust because their mission to inspire action in conservation aligns with ours. We are inspired by their dedication to Washington's natural resources, and their commitment to bringing nature to the people, and the people to nature."
Thank you Floyd|Snider and KPFF for giving back to the landscape you love!