Support the Beautiful Middle Fork Snoqualmie Valley
Just 40 miles from downtown Seattle, the Middle Fork Snoqualmie Valley offers an outdoor paradise so close it can easily be reached for an after-work escape or a weekend adventure. There are outdoor opportunities for everyone: hiking, camping, climbing, scenic riverside picnics, and a gateway to the Alpine Lakes Wilderness.
The Middle Fork, like other popular outdoor destinations across the nation, is facing an uphill battle. Funding for public land management continues to decline even as usage of these lands increases, driven by booming outdoor recreation.
Your support will help to define the future of this treasured valley.
---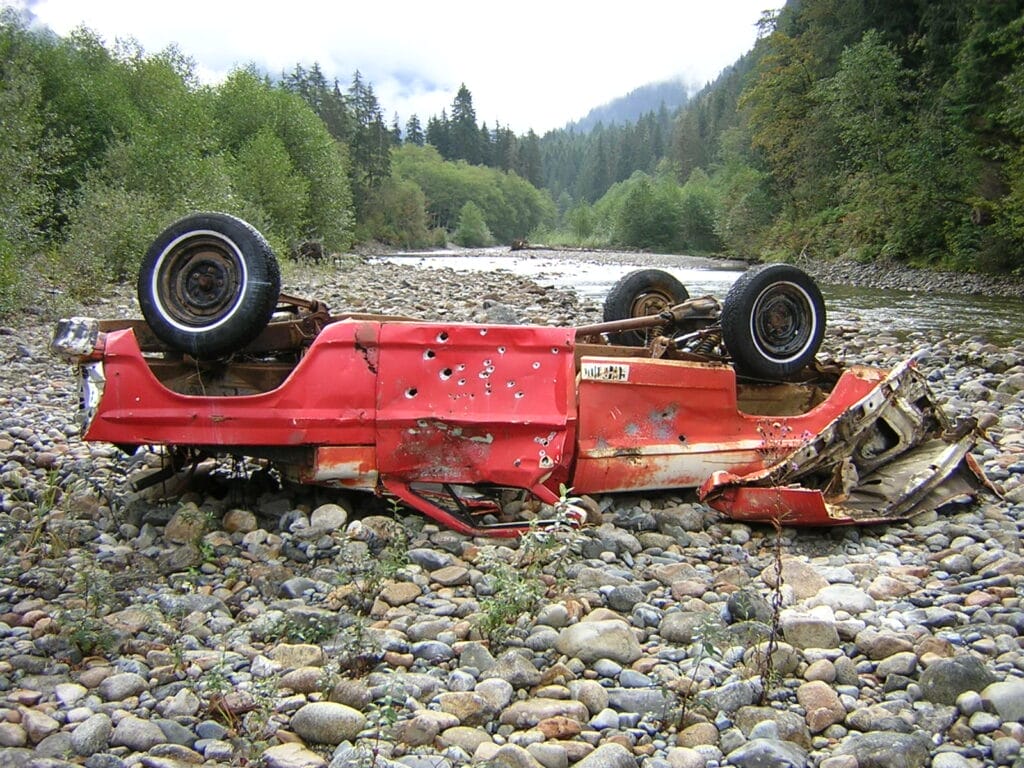 The Mountains to Sound Greenway Trust's work in the Middle Fork dates back nearly 30 years, when the organization began supporting a grassroots effort to save a river valley that had become overrun with criminal misuse and rampant illegal dumping. This long-term initiative became our largest-ever fundraising campaign in 2016, after 10 miles of the Middle Fork Road was paved for the first time ever. This change created easy access to the Valley and opened the floodgates to high-volume recreational use, which the Middle Fork was woefully unprepared to handle sustainably. Without sufficient trails, parking, signage, sanitation facilities, and all the other things visitors require, the lands and waters of the Valley were in imminent danger of being "loved to death."
The Greenway Trust launched our Middle Fork campaign based on the simple goal of ensuring accessibility to the Middle Fork while preserving its healthy ecosystems and wilderness character. It sounds simple, but a look at the landscapes around virtually any major city shows that historically, this balance has been all but impossible to achieve.
With this Campaign, the Greenway Trust has bet on our community to be the one that can do it right. The Middle Fork is the site of an ongoing, groundbreaking effort to forge a new model for locally based, cooperative management of public lands. By working collaboratively and combining the resources and expertise of the public and private sectors, we are securing a future of ecologically healthy, accessible, and sustainably managed wild lands.
The Middle Fork Campaign at Work
To date, the campaign has raised nearly $9 million between private philanthropy and public grants. The major early commitments of private individuals and local companies provided essential matching dollars required to win government funds. Together, these funding sources enabled the campaign to meet its essential Phase 1 goal: rapid construction of recreational infrastructure to accommodate surging visitation, safeguarding the Middle Fork's natural resources from undirected, widely dispersed usage.
Campaign accomplishments thus far include:
9 new trailheads
11 new trails, including an ADA-accessible loop trail with riverside picnic sites — one of the few such facilities in the nation on a Wild and Scenic River
More than 50 miles of trail maintenance
9 new public restroom facilities (taking the total within the recreational corridor from just 2 up to 11!)

3 new shuttle stops (and support of Trailhead Direct), making the Valley accessible by transit
The work to secure the future of the Middle Fork is not over.
After pausing in 2020 with the onset of the pandemic, the Middle Fork Campaign is poised to enter Phase 2. With this second phase, we focus on long-term sustainability of the Valley through maintenance of its recreational infrastructure and stewardship systems to care for its wealth of healthy forest lands and clean water.
To discuss how you can support Middle Fork projects, ask questions, or join a behind-the-scenes tour, please contact Mike Woodsum at michael.woodsum@mtsgreenway.org or 206.382.5565.