South Cle Elum Depot and Rail Yard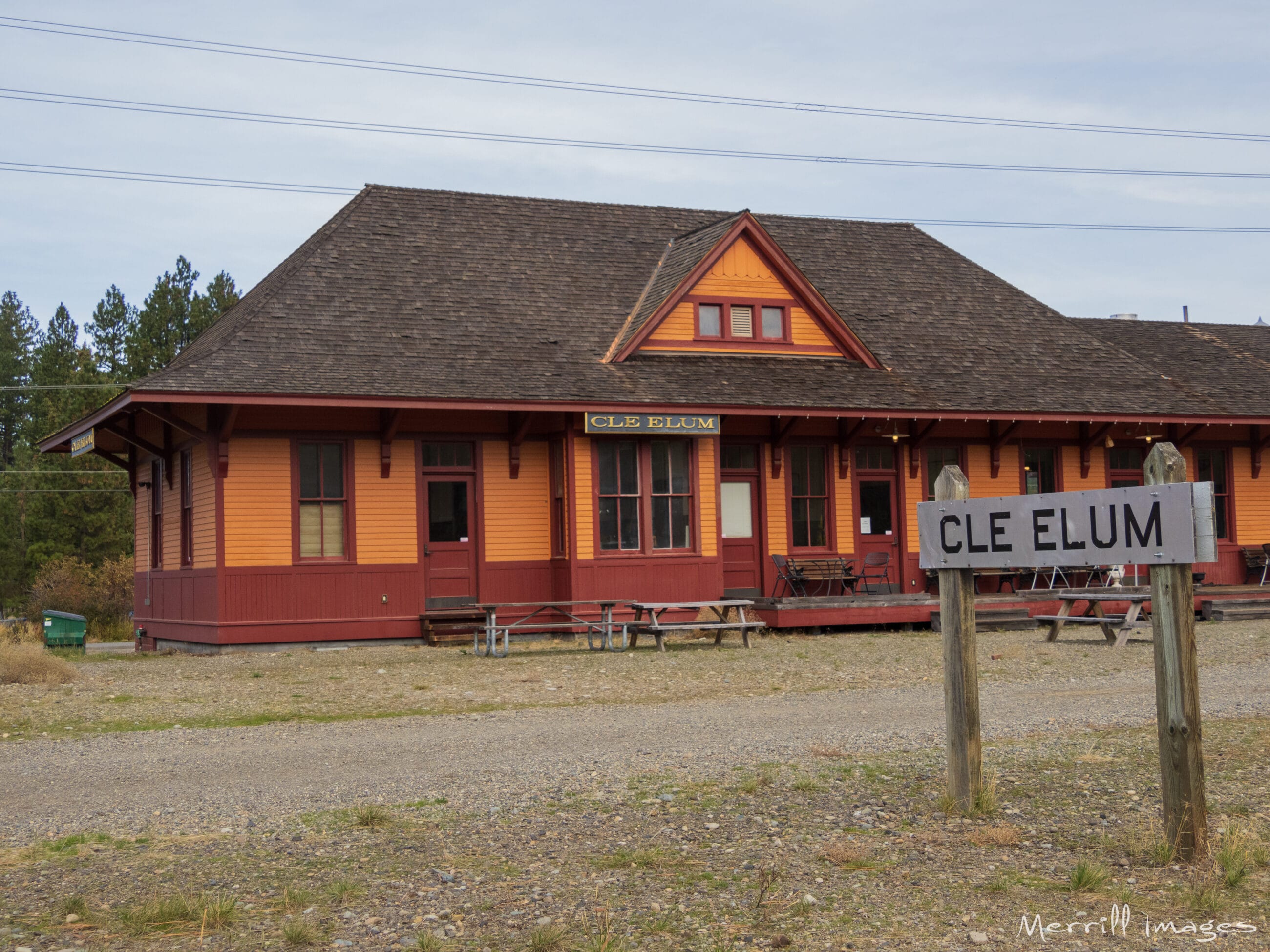 The South Cle Elum Depot and adjacent rail yard house exhibits showcasing remnants of the Milwaukee Road. The site also provides an easy access point for the Palouse to Cascades State Park Trail. The Depot's exhibit area is open the same hours as Smoky's Bar-B-Que which also occupies the building.
The Chicago, Milwaukee, St. Paul and Pacific Railroad (a.k.a. Milwaukee Road) South Cle Elum Rail Yard was established in 1909 as a division point for crew changes and train servicing on the Chicago, Milwaukee, St. Paul and Pacific Railroad's Coast Division. It included a restaurant (or "beanery"), a roundhouse where eight trains could be serviced, an icehouse, and three bungalows. The railroad was powered by coal from nearby mines, and its presence helped build the towns of Cle Elum and Roslyn. The rail yard and remaining buildings, including the depot, substation, and bunkhouse, were listed on the National Register of Historic Places in 2003. The Rail Yard is a keystone point of interpretation for the Milwaukee Road, an electric train built in response to both freight and passenger demand after the completion of the steam-powered Northern Pacific. The Milwaukee Road ran through Snoqualmie Pass, and its rail bed forms the backbone of the Mountains to Sound Greenway.
More Information:

Location:

801 Milwaukee Avenue, South Cle Elum, WA | Google Maps
[47.183226,-120.956063]
[[[-120.95428306597579,47.181349007369256,0],[-120.95848824763664,47.180063057981968,0],[-120.95845770503591,47.18290056806849,0],[-120.95211928763871,47.184493529390828,0],[-120.9521070465655,47.183037562127723,0],[-120.95428306597579,47.181349007369256,0]]]
Greenway Trust Priority Area:
Map Categories: