Manastash Ridge Trailhead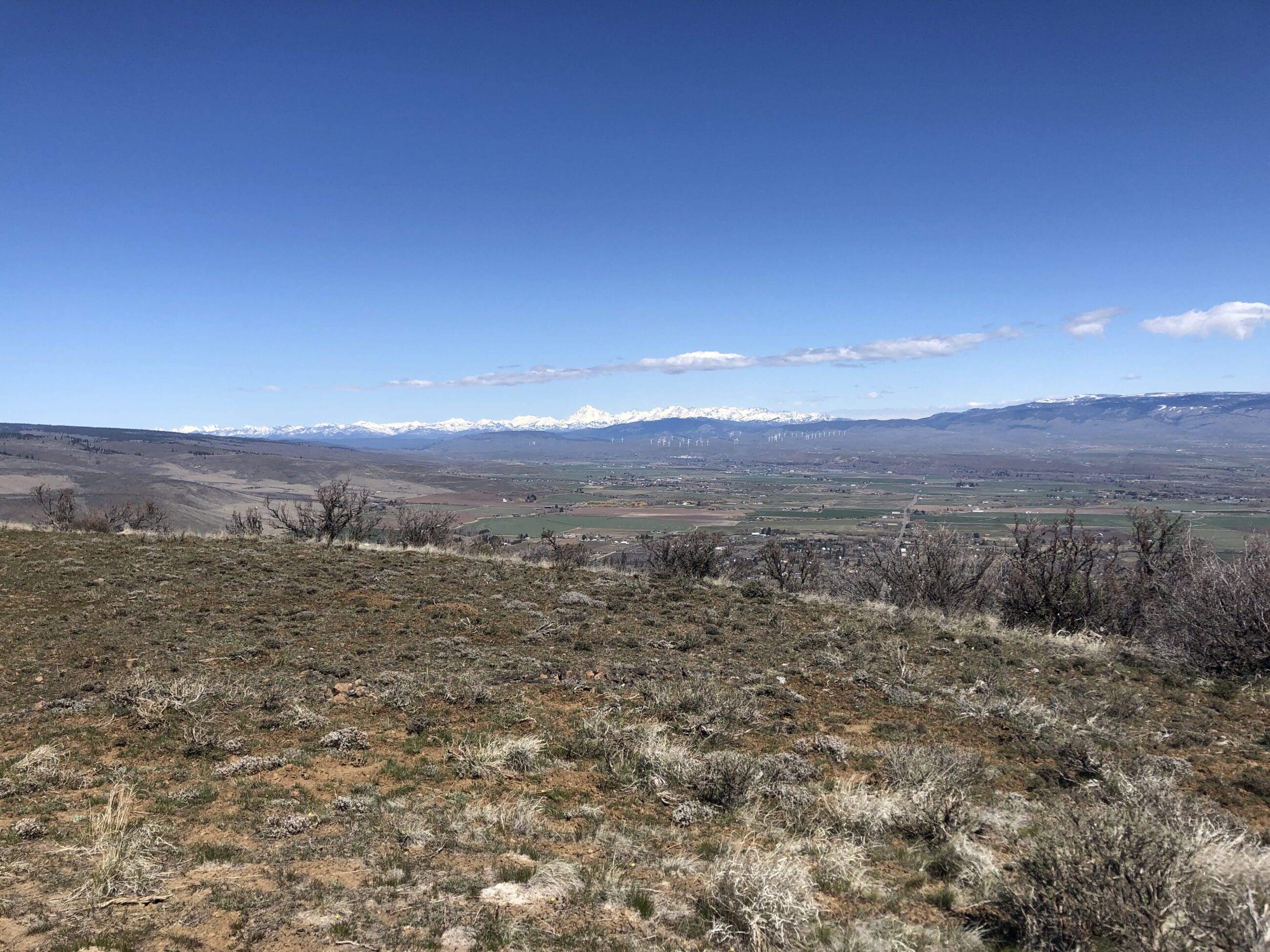 This trailhead provides access to the Westberg Trail, the Boy Scout Trail, and other Manastash Ridge trails. The popular four-mile roundtrip Westberg Trail is a favorite of students, residents, and visitors alike. The steep elevation gain through an exposed ravine and basalt hillside rewards recreators with a vantage point of the Kittitas Valley. Take the Boy Scout Trail back to the trailhead for some tree cover and variety.
Manastash Ridge is a gently rolling basalt plateau, one of the defining ridges of the Upper Yakima River Valley. While not as fertile as the valley floor, the canyons, hills, and ravines of the Manastash gave sustenance to generations of Indigenous people who dug for roots, gathered berries, and hunted animals to augment the abundant salmon of the Yakima and Columbia Rivers.
Among the desert hills and basalt cliffs, visitors will see a wide variety of wildlife, including Washington State's densest population of nesting hawks, eagles, and falcons. The forests along Manastash Ridge are characteristic of the drier slopes of the eastern Cascades, varying with elevation to include mountain hemlock, Douglas fir, larches, Engelmann spruce, subalpine fir, and western white pine. The eastern end of the rugged Manastash Ridge Trail brings hikers to a view of the Kittitas Valley below and the Stuart range to the north. 
More Information:

Location:

7321 Cove Road, Ellensburg, WA | Google Maps
Greenway Trust Priority Area:
Map Categories: