Issaquah Salmon Hatchery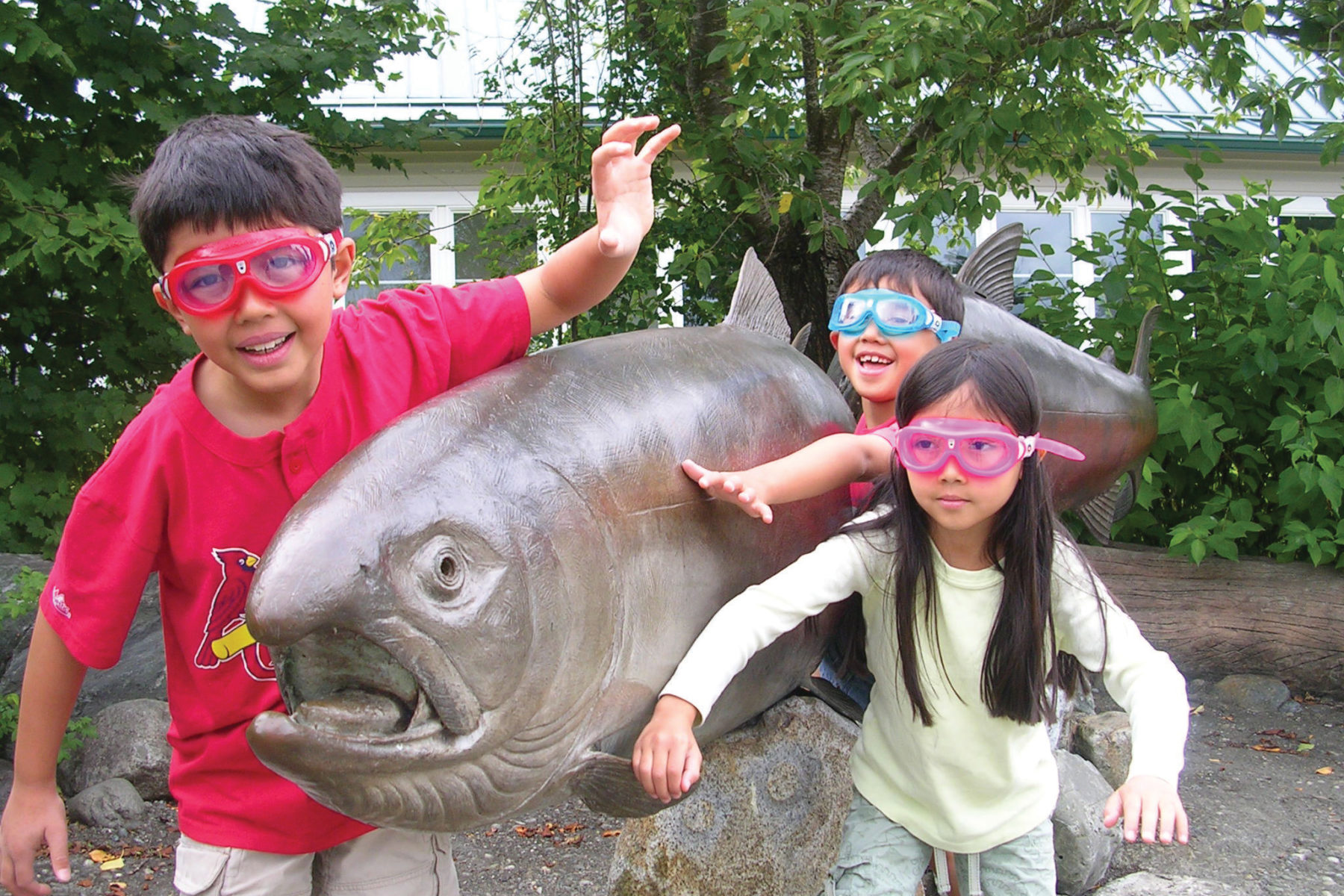 During the fall, visitors can view adult salmon spawning in Issaquah Creek, the fish ladder, and hatchery holding ponds. There are also exhibits, a native plant garden, and wetland to enjoy year-round.
Located on Issaquah Creek, the hatchery was constructed in 1936 as a project of the federal Works Progress Administration to restore historic salmon runs that had been all but destroyed by coal mining, logging, and other human activities in the
Issaquah Creek Basin. The hatchery raises Chinook and coho salmon and provides critical support to Lake Sammamish
kokanee recovery efforts through the kokanee supplementation program. The hatchery is owned and operated by the Washington Department of Fish and Wildlife. Friends of the Issaquah Salmon Hatchery offers educational programs for young people and public events, including the iconic Issaquah Salmon Days, which drew 150,000 visitors annually pre-pandemic.
More Information:

Location:

120 West Sunset Way, Issaquah, WA | Google Maps
Greenway Trust Priority Area:
Map Categories: