I-90 Wildlife Crossing Structures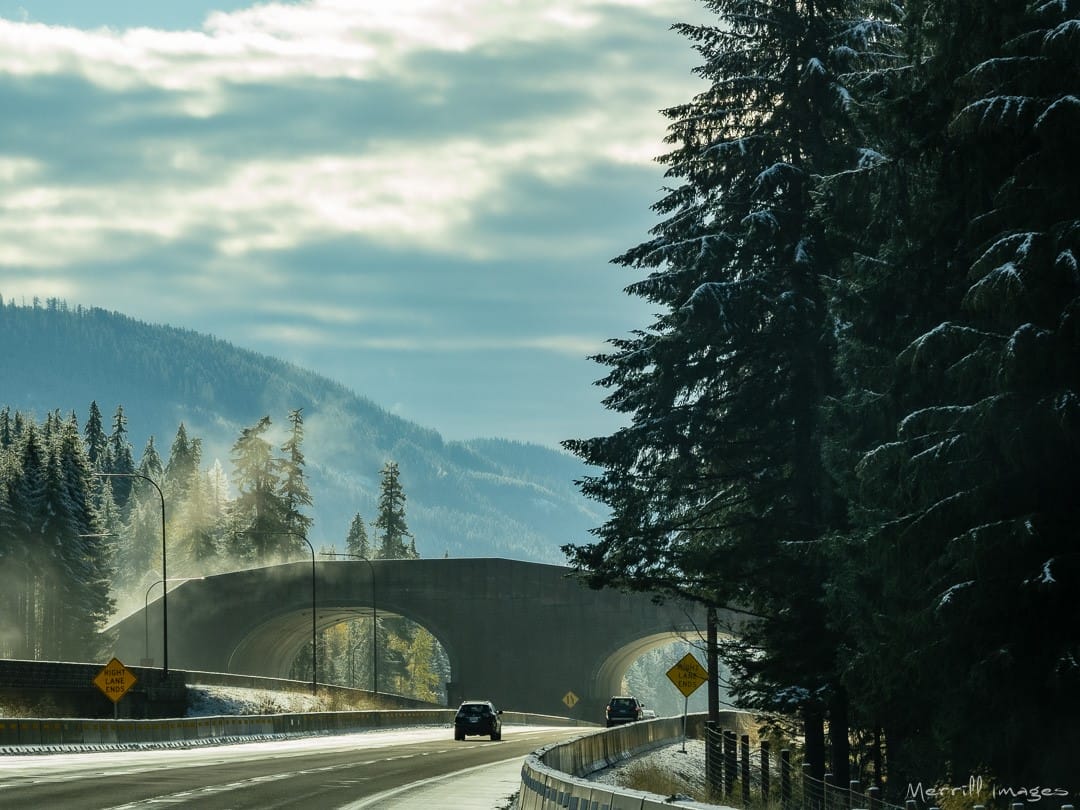 Snoqualmie Pass offers a connecting link for highway traffic moving east to west—and an ecological bottleneck for wildlife moving north to south. Between 2013 and 2018, the Washington State Department of Transportation built a series of 27 wildlife crossings (most of which are underpasses) as part of Phase 1 of a major reconstruction of I-90. These crossings can be viewed by motorists traveling along I-90 or from vantage points along the Palouse to Cascades State Park Trail east of Hyak.
Note – it is dangerous and unlawful (RCW 47.52.120) to stop along the highway or to attempt to access the Wildlife Crossing structures. There is no place to stop and no public access to the Wildlife Crossing structures. Human visitors should limit themselves to driving through on the highway.
The most prominent wildlife crossing is an overhead structure located near the east end of Keechelus Lake (between Snoqualmie Pass and Easton); it crosses over six lanes of traffic where previously wildlife had no safe passage. Two years after its 2018 completion, recorded sightings included more than 2,300 deer, more than 1,300 elk, 25 raccoons, 19 weasels, 12 bobcats, one cougar, and one skunk. All together, these wildlife passage structures provide safe crossing for elk, coyotes, otters, porcupines, wolverines, and more. The construction of these structures was possible in large part due to the previous land conservation on the former checkboard lands of the Northern Pacific railroad grant on both the north and south sides of I- 90.
More Information:

Location:

Easton, WA | Google Maps
[47.322534219051,-121.32476806641]
Greenway Trust Priority Area:
Map Categories: