Thorp Mill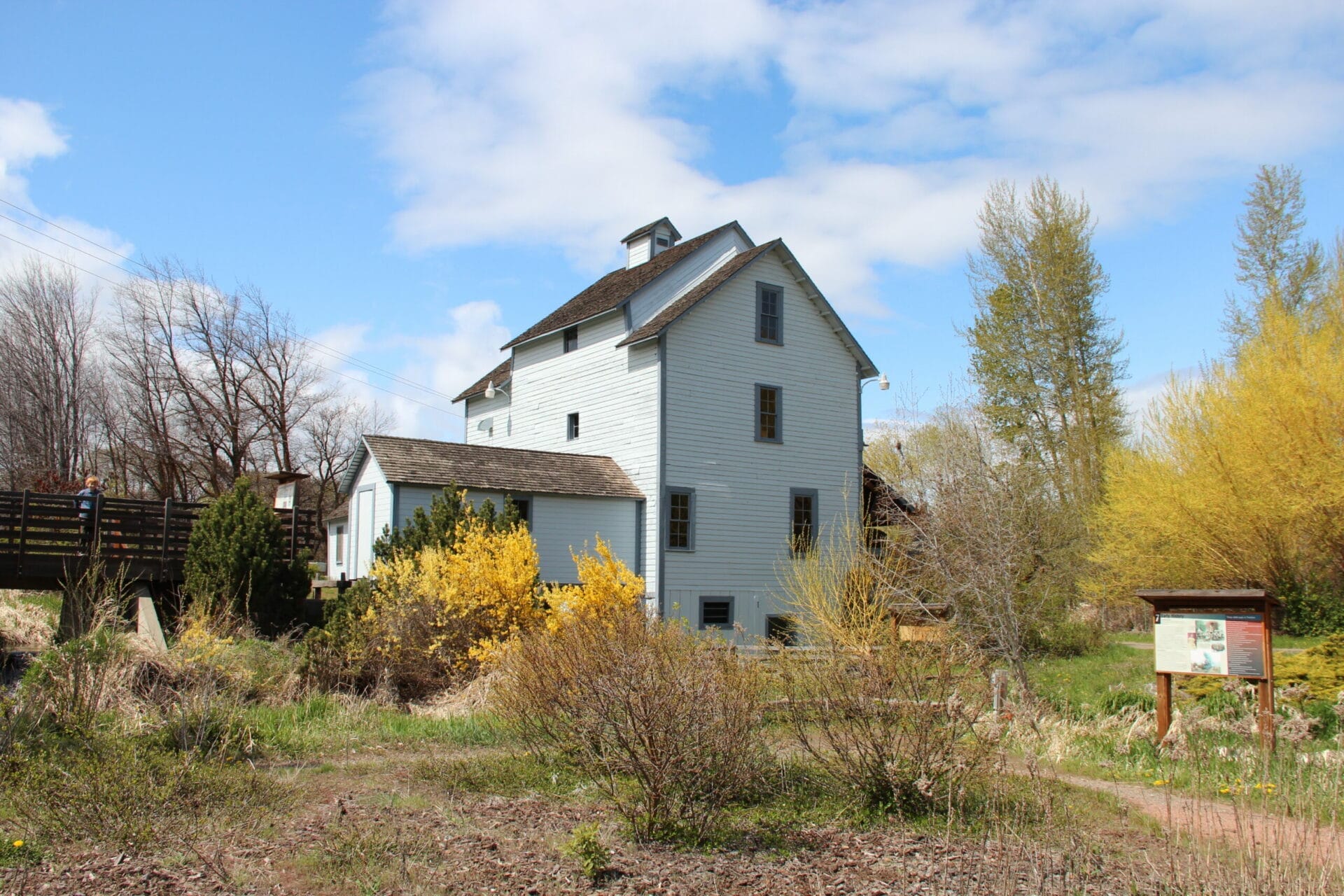 The Thorp Grist Mill is the oldest industrial artifact in Kittitas County and the only remaining mill in the state that made the transition from stone buhr to modern rollers. Built between 1880 and 1883, the mill has been restored and maintained so visitors can catch a glimpse of history back to the early days of settlement in Washington state.
Thorp Mill sits on the Yakima River, at the narrow west end of the Kittitas Valley, where the forests of the Cascade Range open up to the basalt flows of the Columbia Plateau. Klála, an ancient Native American village and the largest Indigenous settlement in the Kittitas Valley at the arrival of the first white settlers, was located about one mile above the current town site. For more than 50 years, the mill's location along the Northern Pacific Railroad and the (now decommissioned) depot nearby in the town of Thorp were a vital place for milling and social gathering. The mill's location near the Northern Pacific allowed local farmers to ship produce and grain via rail to the metropolitan areas of Puget Sound. Thorp Mill is the only mill in Washington State to have used both stone buhr and modern rollers. Water from a diversion dam on the Yakima River moved a lateral turbine for the grist mill, while a second turbine powered an adjacent lumber mill and later generated electricity for the area. The steady flow of the Yakima River, fed year-round by Cascades snowmelt, powered the mill and provided water for adjacent farmland.
In 1977, Thorp Mill was added to the National Register of Historic Places. It was later restored and opened as a museum in 1993.
More Information:

Location:

11640 Thorp Highway North, Thorp, WA | Google Maps
Greenway Trust Priority Area:
Map Categories: