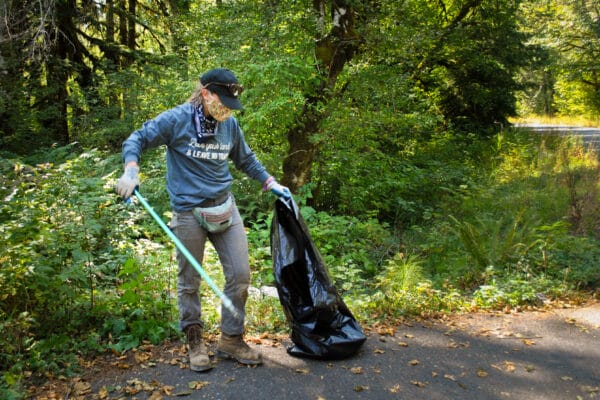 What is National Public Lands Day (NPLD)?
NPLD brings together hundreds of thousands of individual and organizational volunteers all across the country to help restore and celebrate the country's public lands. These are the places people use for outdoor recreation, education, and simply enjoying nature. The lands encompass national parks, monuments, wildlife refuges, forests, grasslands, marine sanctuaries, lakes, and reservoirs, as well as state, county, and city parks that are managed by public agencies but belong to and are enjoyed by all of us.
NPLD is held annually on the fourth Saturday in September and was founded by NEEF (the National Environmental Education Foundation).
---
How can I participate in NPLD?
Our 2020 NPLD initiative was held from Sept. 19-26. During the week-long initiative, we had more than 250 people register to clean up litter from their favorite parks, trails, and open spaces. You can read more about everyone's great efforts and see photos here.
Even though the dedicated campaign has passed, you can cleanup trash from your public lands any time! You can reference our cleanup guide here.
Did you miss buying a NPLD shirt? You can still purchase those here!
We don't know what NPLD 2021 will bring, but we'd love to have you join us! Click here to sign up for our newsletter so you can stay in the know as we make plans.
---
Thank You to Our Partners and Sponsors for Helping to Make NPLD 2020 a Success!