Zero Waste Film Screening: The Clean Bin Project
Zero Waste Film Screening: The Clean Bin Project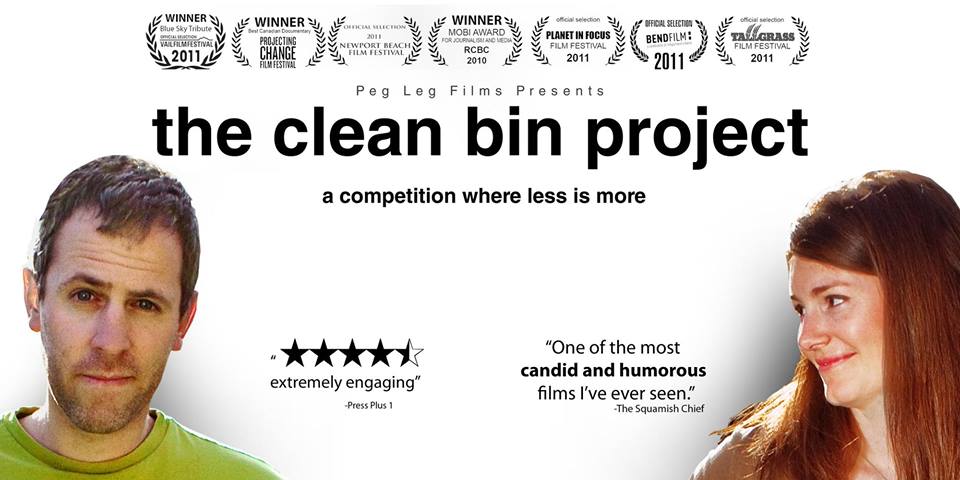 Date & Time
Friday, January 18, 2019
Additional Information
Is it possible to live completely waste-free? Whether you're new to the Zero Waste movement or a long time eco enthusiast, this film is funny, educational, and all too real. Come hang out in the beer garden and watch this engaging film about a couple who sets out to see who can produce less trash.
The Zero Waste movement has gained a lot of momentum here in Seattle, and this community event is a chance to revisit what it's all about. A zero waste lifestyle is all about Reducing our footprint, Reusing what we already have, Recycling and Rotting where possible, and Refusing single use items. Here at Eco Collective, we sell all the tools you need for low impact living, including glass waterbottles, reusable bags, compostable toothbrushes, shampoo bars and safety razors. Check out our product line after the film and you'll go home with convenient, affordable new ways to be green!
There will be a Live Q&A after the film with Eco Collective's co-owners Genevieve, Marimar, and Summer about their experience with being leaders in the Zero Waste movement. Genevieve lives aboard a sailboat and competes in sail races all over the Pacific Northwest with her team. She even convinced her teammates to switch to reusable water bottles and reef-safe sunscreen. She is passionate about protecting the ocean and loves finding amazing zero waste brands who share her heart for nature. Marimar can be found biking all over town; she doesn't own a car and is passionate about sustainable living. She makes her own line of sugar wax that is all natural and packaged in beautiful glass jars. Summer lives a Zero Waste and Vegan Lifestyle and is conscious about her entire footprint, from carbon emissions to energy use to plastic waste. She is also an avid biker and an advocate for a car free life. She's all about minimalism and mindfulness and has a holistic approach to sustainability. All three women are research gurus and their refreshing take on the movement will make you fall in love with Low Impact Lifestyles.
More about the film: "Described as An Inconvenient Truth meets Super Size Me, The Clean Bin Project features laugh out loud moments, stop motion animations, and unforgettable imagery. Captivating interviews with renowned artist, Chris Jordan and TED Lecturer Captain Charles Moore, make this film a fun and inspiring call to individual action that speaks to crowds of all ages."
Schedule:
7:30 Social hour & beer for sale
8:00 Documentary screening (76 minutes)
9:15 Q&A with Genevieve, Marimar and Summer
Share your photos of the event using our hashtags #belowimpact and #ecocollectiveseattle
See you there!