Wetland Waddlers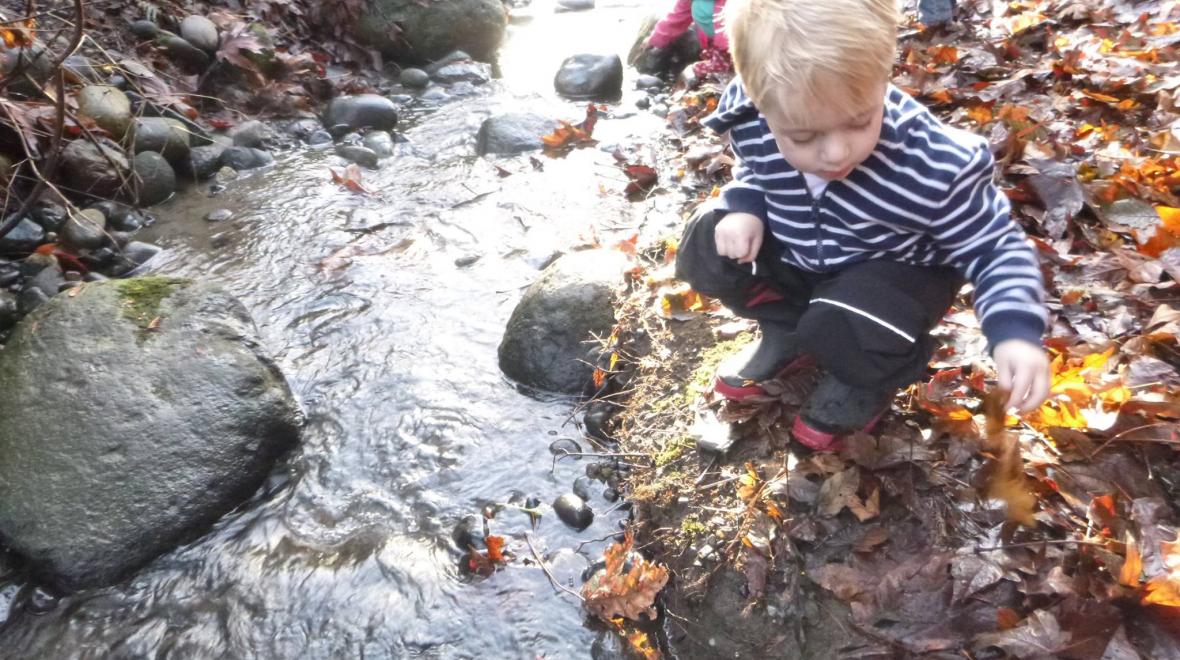 Date & Time
Saturday, January 12, 2019
Priority Area:
Additional Information
Explore Mercer Slough with your preschooler and grow a connection to the natural world! Each two-hour class includes art, play, and story time designed around a seasonal theme.
Program Details
Time: Saturdays, 9:30-11:30 a.m.
Ages: 2.5-4, with a parent or guardian*
Cost: $20, or $15 for Pacific Science Center Members
Jan 12 and 19: Ice is Nice
Come explore the frozen park! We'll build with ice, break ice, melt ice, and even use ice to make art.
Feb 9 and 16: Nature Rocks!
A rock can be an instrument, a tool, a treasure, a building block, and more. With rocks of all shapes, textures, and sizes, there's so much to investigate. What else do you think can a rock be?
Mar 16: Wonderful Wetlands
What IS a wetland, anyway? We'll take an up-close look at the plants and other unique things that live in wetlands, and learn about why they're so important.
Mar 30: Mud Appreciation Day
We always find mud on our hikes, but this class is dedicated to the squishy stuff. Come jump in puddles, make mud cakes, and most of all, get messy!