Washington State Environment and Sustainability Education Community Conference
Washington State Environment and Sustainability Education Community Conference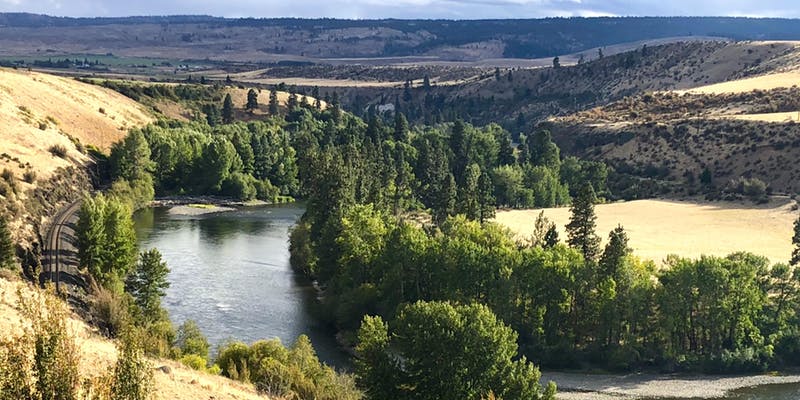 Date & Time
Saturday, October 5, 2019
Priority Area:
Additional Information
E3 Washington and KEEN (Kittitas Environmental Education Network) are delighted to hold the first Washington State Environment and Sustainability Education Community Conference in over seven years. We're building on the NAAEE Conference held in Spokane last year.
The conference will have plenary, break out, bright spot, and field trip sessions based on the three strands of our work woven together:
– environmental and sustainability education (ESE);
– justice, equity, diversity and inclusion (JEDI); and
– educating for a green economy (EGE)
Join us in the rustic beauty of the shrub-steppe ecosystem at Lazy F Camp and Retreat Center for this opportunity to gather and infuse equity and economy into environment and sustainability education.
Besides the sessions, there will also be opportunities to have some fun together. The Annual Windfall Cider Fest is happening Saturday night. For those of you that prefer a more low key kind of fun bring your unplugged instruments for campfire sing-alongs or board games for indoor fun.
Due to limited spaces, lodging will be reserved for conference participants only. There is also an on-site tent camping option for registered attendees in the add on menu. For those who wish to bring families, or if the lodging is sold out before you register, there are also some great lodging choices in Ellensburg. The Super 8 Motel has a swimming pool and there is a KOA near the retreat center.
Onsite children's programs for ages 6 and up are available by pre-registration only and will close September 13th. Make sure to register early to secure a spot.
Refunds are available on orders cancelled before October 1st. There is a $20 cancellation fee. No refunds will be available after September 30th.