Trail Maintenance at the Si Complex
Trail Maintenance at the Si Complex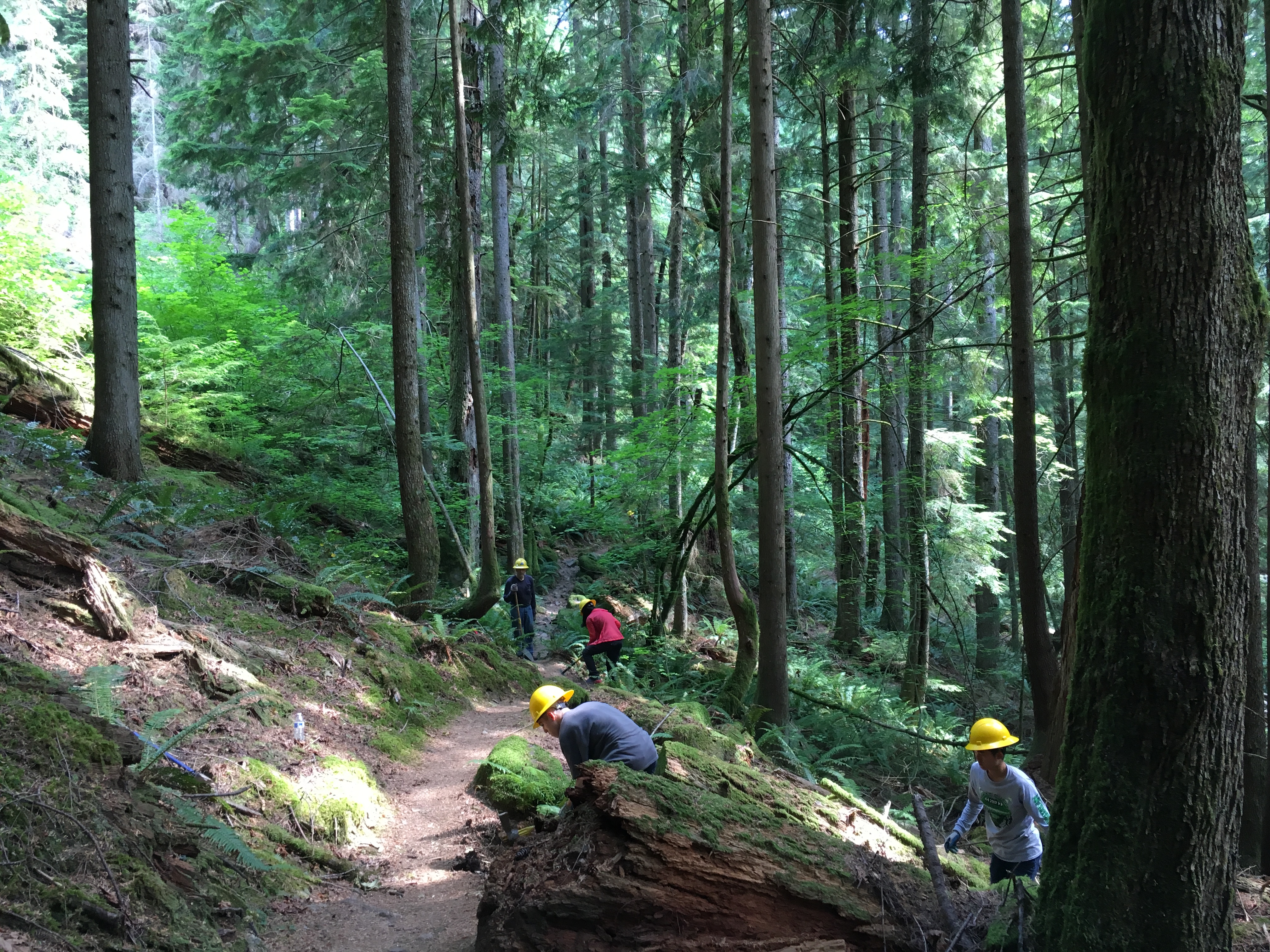 Register
Registration is closed for this event
Date & Time
Saturday, September 8, 2018 | 9am to 2pm
Location
Talus Loop Trail
Project Difficulty
Moderate to Strenuous
Age Restriction
Ages 14 and up.
What to Bring
For safety, volunteers are required to wear:
Long pants (we'll be working with tools, so no shorts!)
Sturdy, close-toed shoes (absolutely no sandals)
Gloves
In addition, we recommend that participants bring:
Warm layers, especially during the fall, winter, and spring
Rain gear
Big sack lunch
Water for the day (3 liters minimum)
Small daypack for lunch, extra layers, etc.
Where to Meet and Parking Information
We encourage volunteers to take King County Metro's trailhead direct transit to this volunteer event: https://trailheaddirect.wordpress.com/#post-1591 Google maps: https://goo.gl/maps/qkpU3tJWv5s From Seattle, take I-90 Eastbound. In 29 miles, take exit 32 for 436th Ave SE. Turn left onto 436th Ave SE. The turn right onto SE Mt Si Rd. Continue onto 452nd Ave SE. Continue straight onto SE Mt Si Rd/NF-9010. Turn left, then turn right. The Mt. Si Trailhead will be on your right - look for Greenway event signs, staff, and trucks.
Additional Information
The Talus Loop Trail offers the road less traveled version of the ever-popular Mount Si Trail. This moderately steep, almost four-mile loop trail takes hikers to the eastern slopes of Mount Si and offers views of Snoqualmie Valley and wanderings through second growth forests. It is a great escape from the crowds while still enjoying the beauty of the mountain. However, since it is an often over looked trail, it is in need of significant improvements. Volunteer work may include maintaining trail drainage, creating rock walls, and brushing trail corridor. Thanks for volunteering with us!