The Gear Library Presents: DIY Fire Starter (Virtual)
The Gear Library Presents: DIY Fire Starter (Virtual)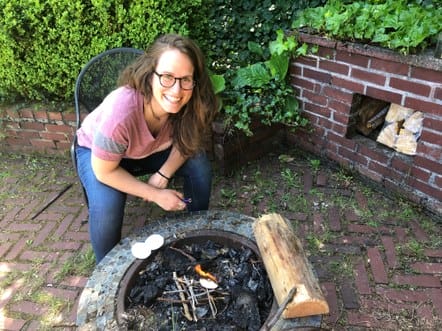 Date & Time
Saturday, May 23, 2020
Additional Information
Join the Gear Library for our first ever online event! We value being prepared for every outdoor adventure and are excited that, in this case, being prepared means we get to virtually gather and craft. You'll see how to make a few types of firestarter with materials that you likely have at home, as well as learn handy tips like which trail treats are the most incendiary.
We'll send out a materials link ahead of time if you want to follow along or feel free to join us just for the information. This virtual event will be delivered via Zoom. You'll need a computer with an internet connection. Information about how to log on will be emailed out to participants at 5 pm on May 22.
Do you have any questions? Email us at gearlibrary@mountaineers.org.
Not a Mountaineers member? No problem! You can still register to attend this event by signing up for a free guest adult or family membership. All you need to do is click this link, select your membership type (Guest Adult or Guest Family), and fill out the membership info page. Five minutes and you'll be all set to register for any two Mountaineers virtual activities! If you plan to enjoy more than two virtual events, consider signing up for a paid membership using the link above.
ABOUT THE GEAR LIBRARY
The Mountaineers' Gear Library is full of equipment for hiking, car camping, backpacking, snowshoeing, and cross-country skiing. Youth groups can borrow this gear for free. The Mountaineers wants the outdoors to be accessible to everyone. By providing free gear and training through Washington Trails Association, we aim to decrease barriers that prevent youth from exploring the beautiful Pacific Northwest.