Teen Action Fair LIVE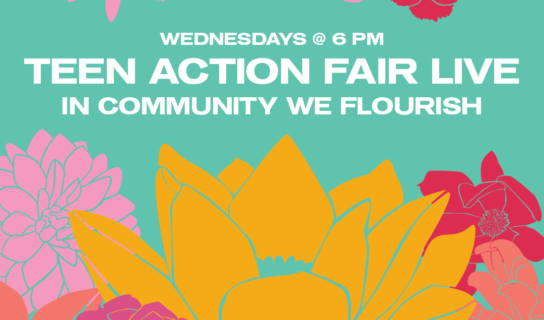 Date & Time
Wednesday, May 6, 2020
Additional Information
Join us to kick-off this celebration of youth-driven change!
This year the Gates Foundation Discovery Center's Teen Action Fair has transformed into a series of virtual events that will celebrate the theme "In Community We Flourish". The theme for this year feels particularly relevant at this moment. As we practice social distancing, we can also find meaningful ways to remain connected with our communities, support each other, and take action.
Our live half-hour kick-off event will feature performances by Totem Star, interviews with Student Art Spaces, a reading by the first Youth Poet Laureate of the United States, Amanda Gorman, one of the young leaders in the "We the Future" exhibit, and more!
Event link:https://bit.ly/TAFLiveKickOff or tune-in to Facebook Live on Bill & Melinda Gates Foundation Discovery Center