CCC-era technique kiosk construction
CCC-era technique kiosk construction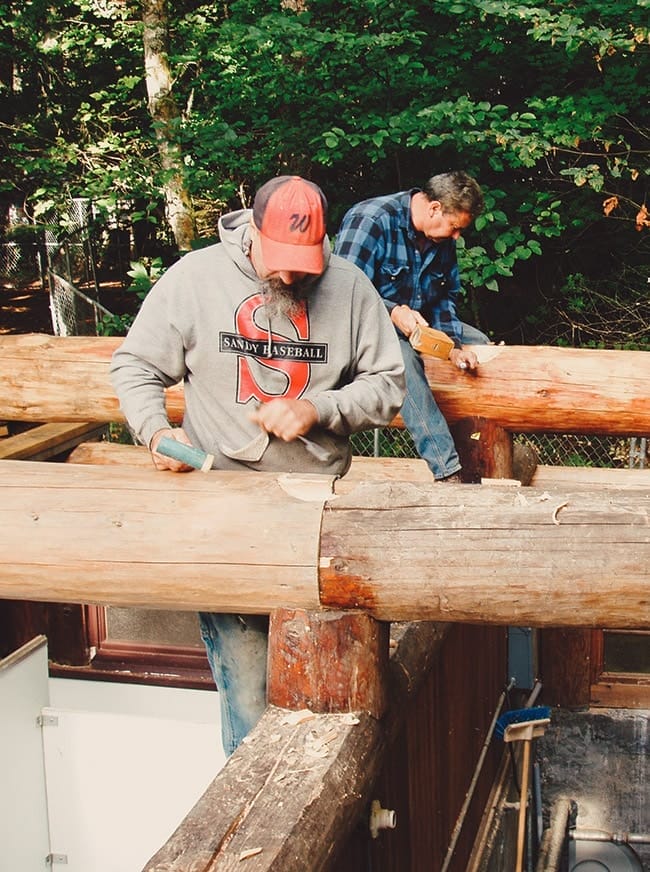 Register
Registration is closed for this event
Date & Time
Monday, September 28, 2020 | September 28 - October 2
Priority Area:
Location
Salmon La Sac
Project Difficulty
Moderate to Strenuous
Age Restriction
18+
What to Bring
Because this is a week-long workshop and volunteer effort, the recommend packlist is more complex than usual. The Salmon La Sac Campground provides vault toilets, drinking water and pumped water, trash collection, and fire rings. For volunteers planning to camp at Salmon La Sac, we recommend:
Tent or alternative sleeping arrangements, such as RV or Hammock
Sleeping bag (and pad)
Camp cookware and supplies
Clothing appropriate for a variety of weather conditions, including rain, chill, and heat
Flashlight or headlamp
First aid supplies
For volunteers commuting to the site, our standard packlist still applies:
Close-toed shoes
Long pants
Water
Lunch and snacks
Due to the COVID-19 pandemic, we also require volunteers to wear facemasks, as we will be in 6' proximity with one another.
Where to Meet and Parking Information
From Seattle, take I-90 east for nearly 80 miles. Take exit 80 toward Salmon La Sac and turn left on Bullfrog Road. Continue to the 2nd traffic circle and take the second exit onto WA-903 north. Continue onto Salmon La Sac road. The campground is on the left, just past Cayuse Campground. From Cle Elum, WA travel north on Highway 903 / Salmon la Sac Road for 19 miles. Stay left on Salmon La Sac road to the campground. The campground is on the left, just past Cayuse Campground.
Additional Information
Are you interested in historic buildings? Do you like to work with your hands? Are you excited to gain and apply new skills? Do you have a background in construction or woodworking? If that sounds like you, then the Greenway Trust and the Cle Elum Ranger District can offer you an amazing opportunity to learn from historic restoration professionals for the benefit of our public lands!
The historic Salmon La Sac Picnic Shelter was built in the 1930s by Civilian Conservation Corps crews. After nearly 90 years of use, the US Forest Service was forced to close the structure due to deteriorating logs and safety concerns. The Greenway Trust and the Cle Elum Ranger District have partnered with a historic restoration specialist to return the picnic shelter to its former glory, utilizing period appropriate log preparation, joining, and building techniques.
Best of all, that specialist will run a workshop to share his knowledge of historic restoration with a small group of volunteers, who will apply their newfound skills to build a freestanding kiosk in the CCC style.
We need five volunteers who are interested in learning how to protect, repair, and repurpose historic log structures. This project will run for a full week, from September 28 – October 2! Volunteers are welcome to camp on-site at the Salmon La Sac campground, which will be closed to the public for the season (although volunteers who live nearby are welcome to commute to the site). This intensive skills clinic is being offered free of charge! All we ask is your time and commitment to see the project through.
Skills and topics will include:
Forestry Principles
Design Considerations
Tool Use
Layout Procedures
Corner notches
Full scribe long grooves
Log joinery for various occasions
Wall & Roof Assembly
Vertical & Horizontal Log Assembly