Road Map to Washington's Future
Road Map to Washington's Future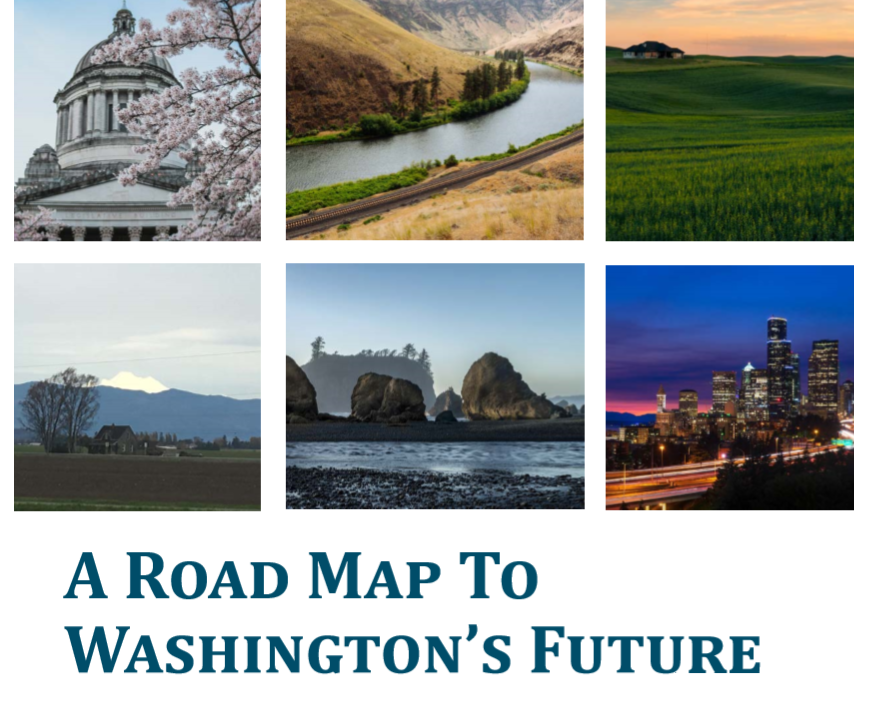 Date & Time
Wednesday, July 17, 2019
Additional Information
In 2017, the Washington State Legislature allocated funds to the William D. Ruckelshaus Center for a two-year project to create a Road Map to Washington's Future. The purpose of the project was to articulate a vision of Washington' s desired future and identify additions, revisions, or clarifications to the state' s growth management and planning framework needed to reach that future. The Project Team traveled across the state, gathering information and hearing from ~2,500 individuals.
Please click here to visit the Road Map to Washington's Future project page, which includes links to the Final Report and associated materials, which are grouped into four volumes.
The Ruckelshaus Center have decided to host a series of open houses to answer questions about the report. The first one will be on July 17th from 1pm-5pm at the WSU Energy Office in Olympia WA, 905 Plum Street # 3. Please click here to RSVP – space is limited.
The Ruckelshaus Center are also planning to have two open houses, most likely in September at the University of Washington, Seattle and Washington State University in Spokane.