Rattlesnake Ledge Gear Haul
Rattlesnake Ledge Gear Haul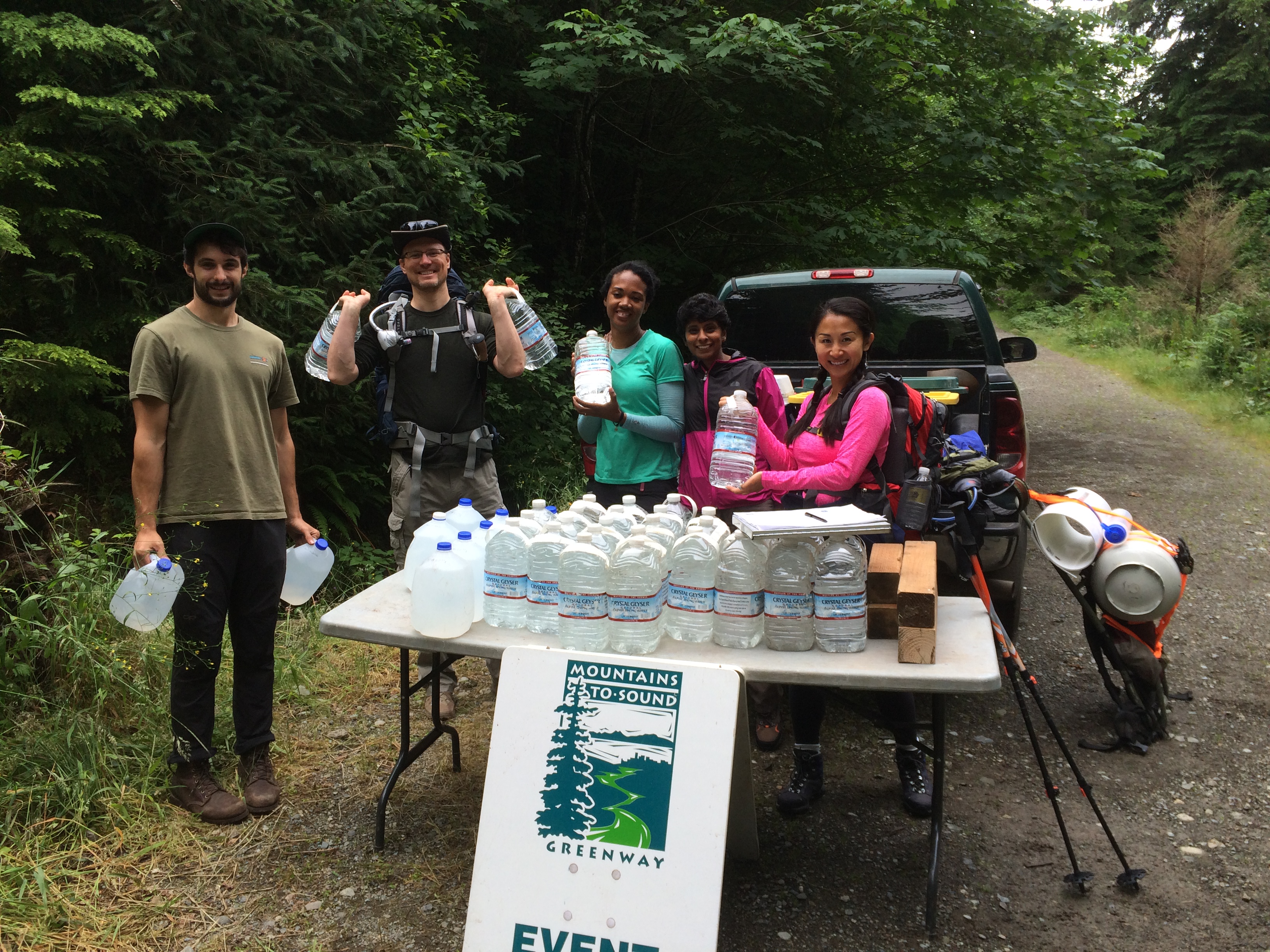 Register
Registration is closed for this event
Date & Time
Saturday, March 31, 2018 | 9am - 12pm
Location
Rattlesnake Ledge Trail
Project Difficulty
Moderate to Strenuous
Age Restriction
Ages 14 and up.
What to Bring
For safety, volunteers are required to wear:
Long pants (we'll be working with tools, so no shorts!)
Sturdy, close-toed shoes (absolutely no sandals)
Gloves
In addition, we recommend that participants bring:
Warm layers, especially during the fall, winter, and spring
Rain gear
Big sack lunch
Water for the day (3 liters minimum)
Small daypack for lunch, extra layers, etc.
Where to Meet and Parking Information
From I-90, take exit 32 (436th St exit). Turn right, and follow 436th (Cedar Falls Rd) up the windy hill 2.7 miles to the Rattlesnake Ledge Trailhead. Look for the Mountains to Sound Greenway Trust event signs to direct you to parking.
Additional Information
Rattlesnake Mountain is one of the most accessible and popular recreation areas in the Greenway. In 1992 and 1993, the Greenway worked to acquire the land into public ownership (the mountain area was previously mostly privately owned). Since then, volunteers have worked to maintain the quality of this natural area by removing invasive plants in addition to improving and maintaining the trail.
Volunteers will help haul bridge materials up the Rattlesnake Ledge Trail! If you like carrying heavy objects and collaborating with other volunteers to move trail maintenance materials uphill, this is the event for you.