Preparation for Annual Dinner
Preparation for Annual Dinner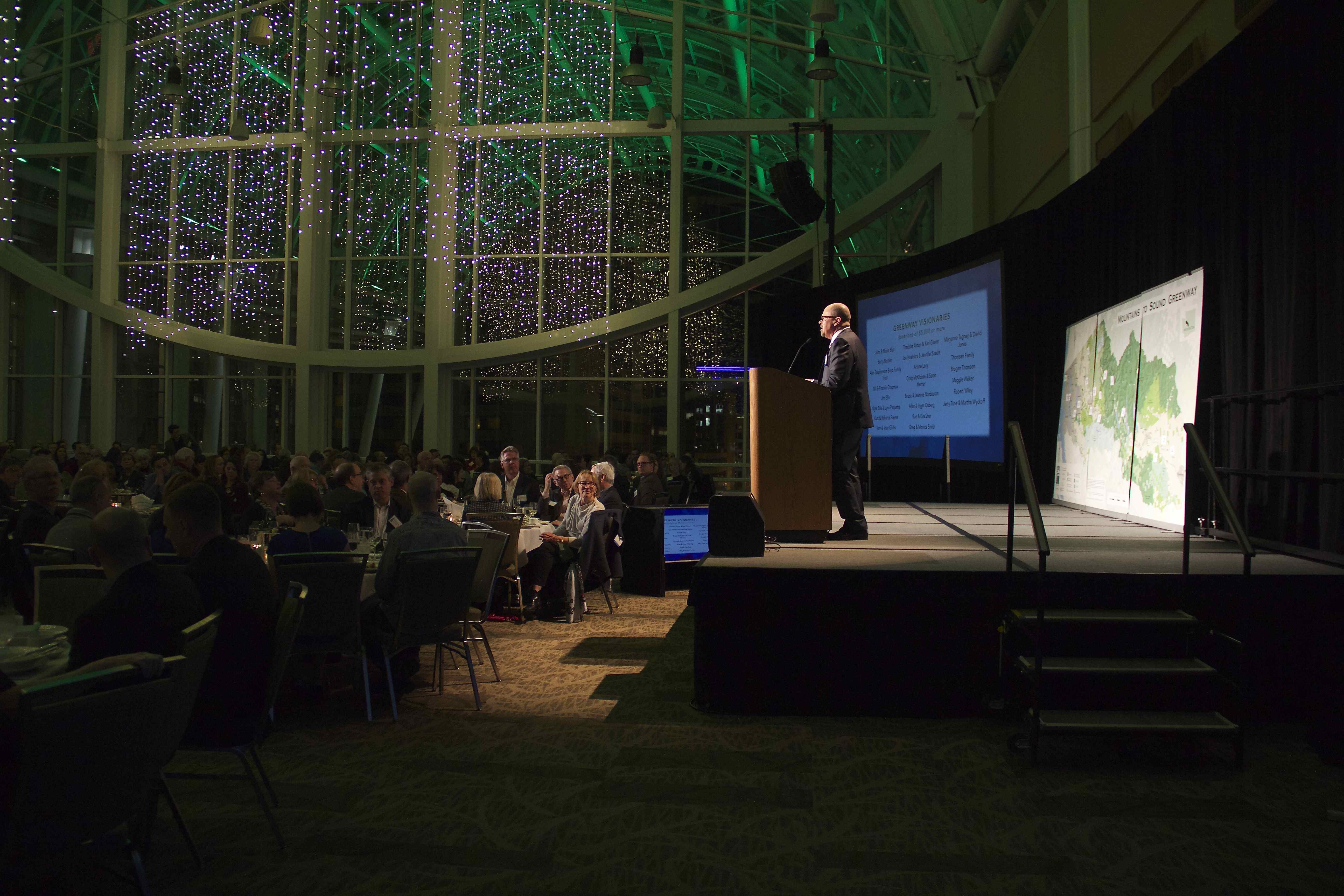 Register
Registration is closed for this event
Date & Time
Tuesday, November 28, 2017 | 3pm - 5pm
Priority Area:
Location
Greenway Office
Project Difficulty
Easy
Age Restriction
Since this is a detail-oriented project, volunteers should be ages 12 and up.
Where to Meet and Parking Information
This volunteer opportunity will be at the Mountains to Sound Greenway Trust's downtown Seattle office. Address: 2701 First Avenue, Suite 240, Seattle, WA 98121The office is located on the second floor of the Chase Bank building on the corner of 1st Ave and Cedar St in Belltown.
Additional Information
Each year, the Greenway Trust holds an Annual Dinner for supporters across the region to celebrate our collective accomplishments. We're looking for volunteers who have excellent attention to detail to assemble materials the day before the dinner. We will be folding and cutting paper to assemble name tags and brochures, as well as trimming cedar boughs for decorations. Join us at the Greenway's Belltown office to get ready for the big celebration!