Pop Up Story Walk: Bea's Bees
Pop Up Story Walk: Bea's Bees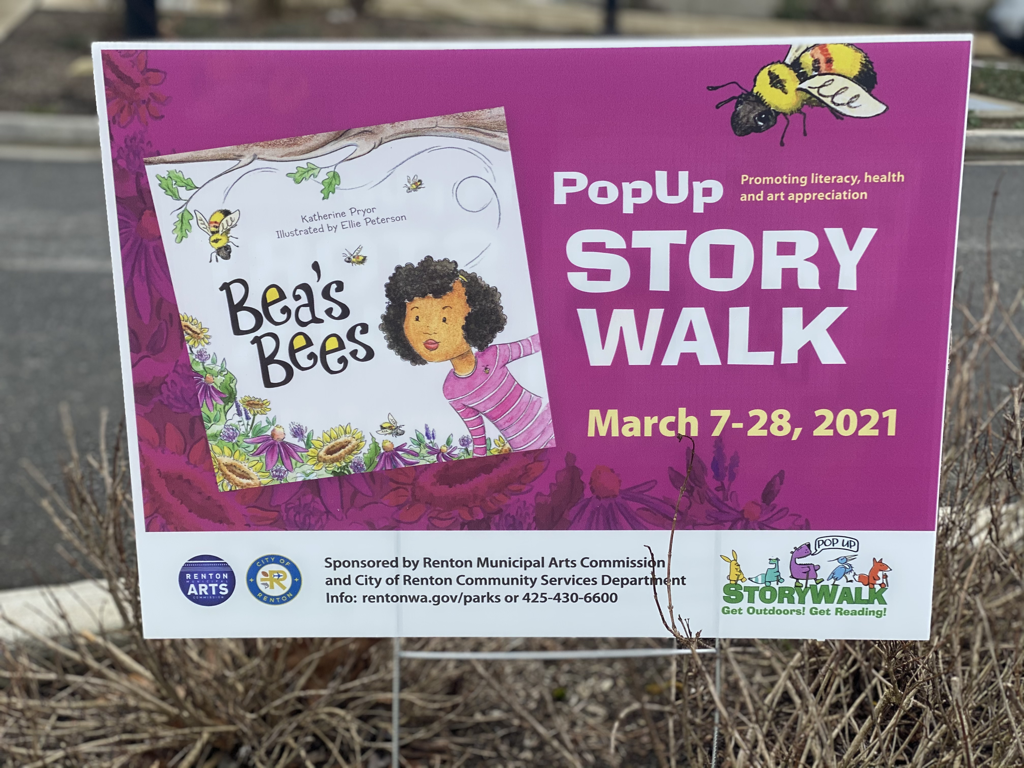 Date & Time
Sunday, March 28, 2021
Additional Information
Is it spring yet??? Yes!
Installed book: Bea's Bees by local author Katherine Pryor
Walk along a park path to posted pages of this children's book that explores the valuable role bees play in nature.
When: now through March 28th
Where: Sunset Neighborhood Park, 2680 Sunset Lane NE, Renton
The story begins across from the library near the covered benches and continues on a stroller-friendly, easy, and short walk around the park.
Please wear masks and socially distance while reading each page along the path and while playing in the park!