Plant a tree at Wish Poosh Campground
Plant a tree at Wish Poosh Campground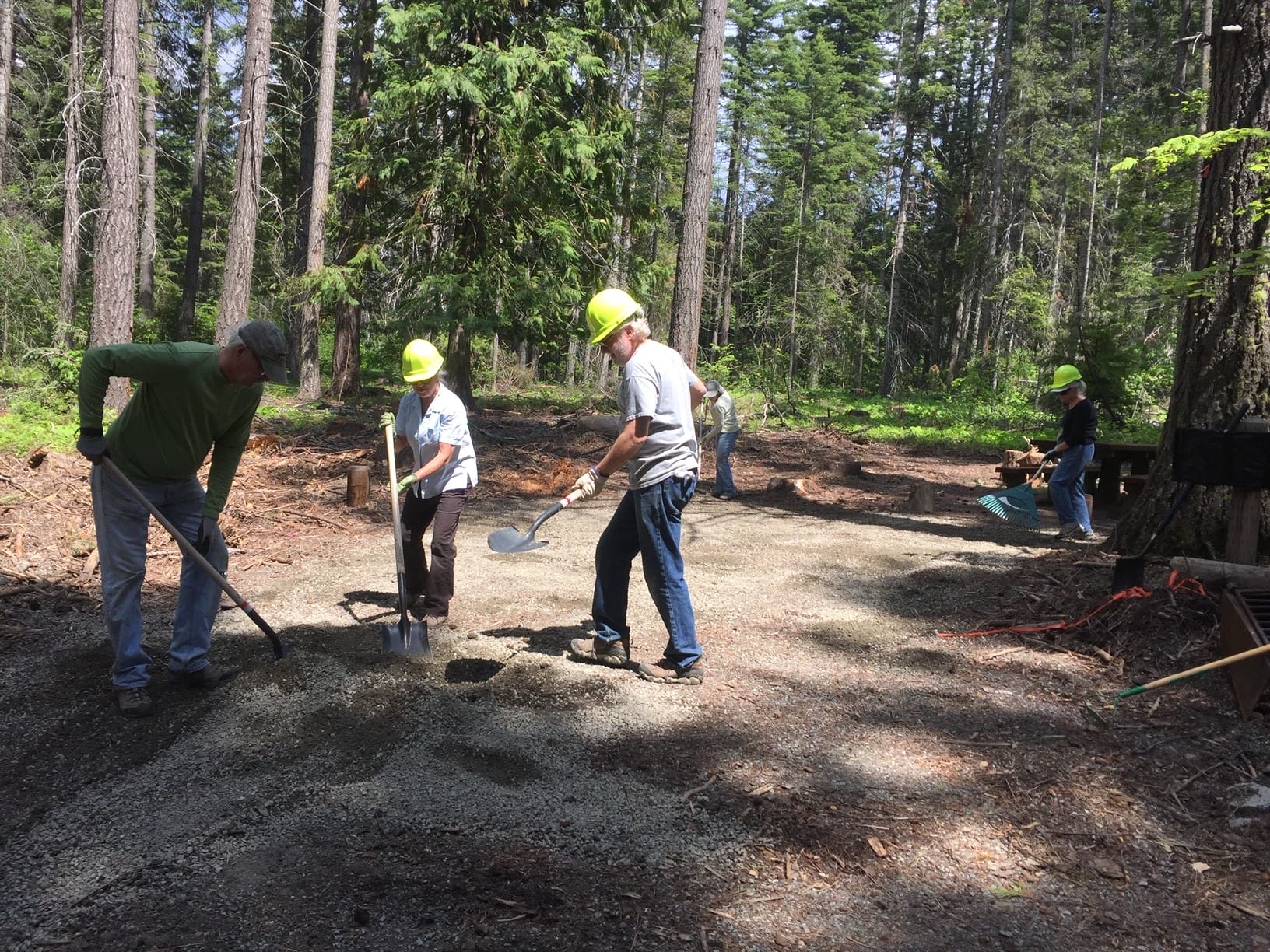 Register
Registration is closed for this event
Date & Time
Saturday, October 5, 2019 | 10am to 2pm
Priority Area:
Location
Wish Poosh Campground
Project Difficulty
Moderate
Age Restriction
Any participant under 13 years old must be accompanied by an adult.
What to Bring
For safety, volunteers are required to wear:
Long pants made of sturdy material
Sturdy, close-toed shoes
Gloves (provided)
In addition, we recommend that participants bring:
Warm layers, especially during the fall, winter, and spring
Rain gear
Big sack lunch
Long sleeved shirt
At least one full water bottle
Small daypack for lunch, extra layers, etc…
Where to Meet and Parking Information
From Cle Elum, WA travel 10 miles northwest on Highway 903. Campground entrance will be on the left. Look for Greenway Trust leaders and signs. Google maps: https://goo.gl/maps/JYpPoUnTs6DTSR6B7
Additional Information
Wish Poosh Campground is located along Cle Elum Lake in the Cle Elum Ranger District in the Okanagen-Wenatchee National Forest. The campground was closed due to hazardous trees down in the camping area, and is not accepting reservations for the 2019 season. Wish Poosh is located in a mixed conifer forest, and the campground offers 34 campsites suitable for RV's or tents. A developed boat ramp accommodates boaters until lake levels fall below the ramp, usually in mid-July. Volunteers will assist the Forest Service and the Greenway Trust in improving the campground's access. Your efforts will aid in the eventual re-opening of the campground, which will allow for a more sustainable use of the area. 
Thank you!