Holly Days Old-Fashioned Festival
Holly Days Old-Fashioned Festival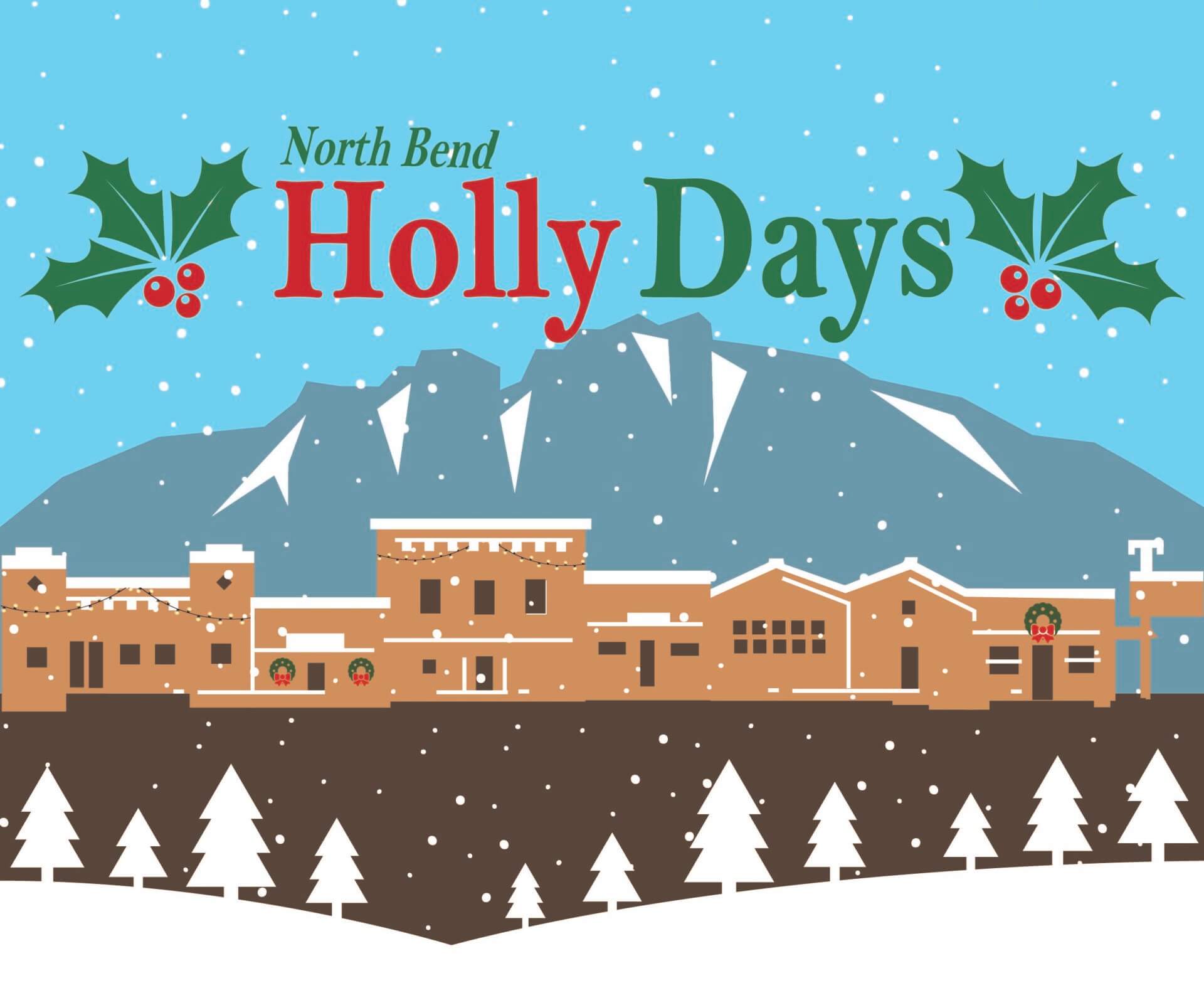 Date & Time
Saturday, December 4, 2021
Additional Information
Join the North Bend Downtown Foundation for a jolly ol' evening of heartwarming, community activities this holiday season, right in the center of historic North Bend!
Celebrate alongside neighbors, friends and Mayor Rob McFarland for the lighting of the Community Tree. Roast marshmallows with the Downtown Foundation and visit a diverse array of organizations hosting old-fashioned crafts and/or activities for children. Cheer on local community performance groups such as the Mount Si Caroling Committee, Twin Falls Middle School Jazz Band I, IGNITE Dance and Yoga, singer Hillary Martin, Veils of the Nile and your City Councilmember emcees! Shop and dine at downtown businesses while keeping an eye out for Santa, who is happy to provide free photo ops, thanks to Simpson Group Real Estate! Embody that holiday spirit we all cherish by hopping onto the decked out Valley Realty Group tractor for a mini downtown tour!
No registration is necessary for this free event.
Please wear your mask when as a community performance spectator, or when roasting marshmallows at the community fire pits. Also, dress warm!