Habitat Restoration at Gallagher Hill
Habitat Restoration at Gallagher Hill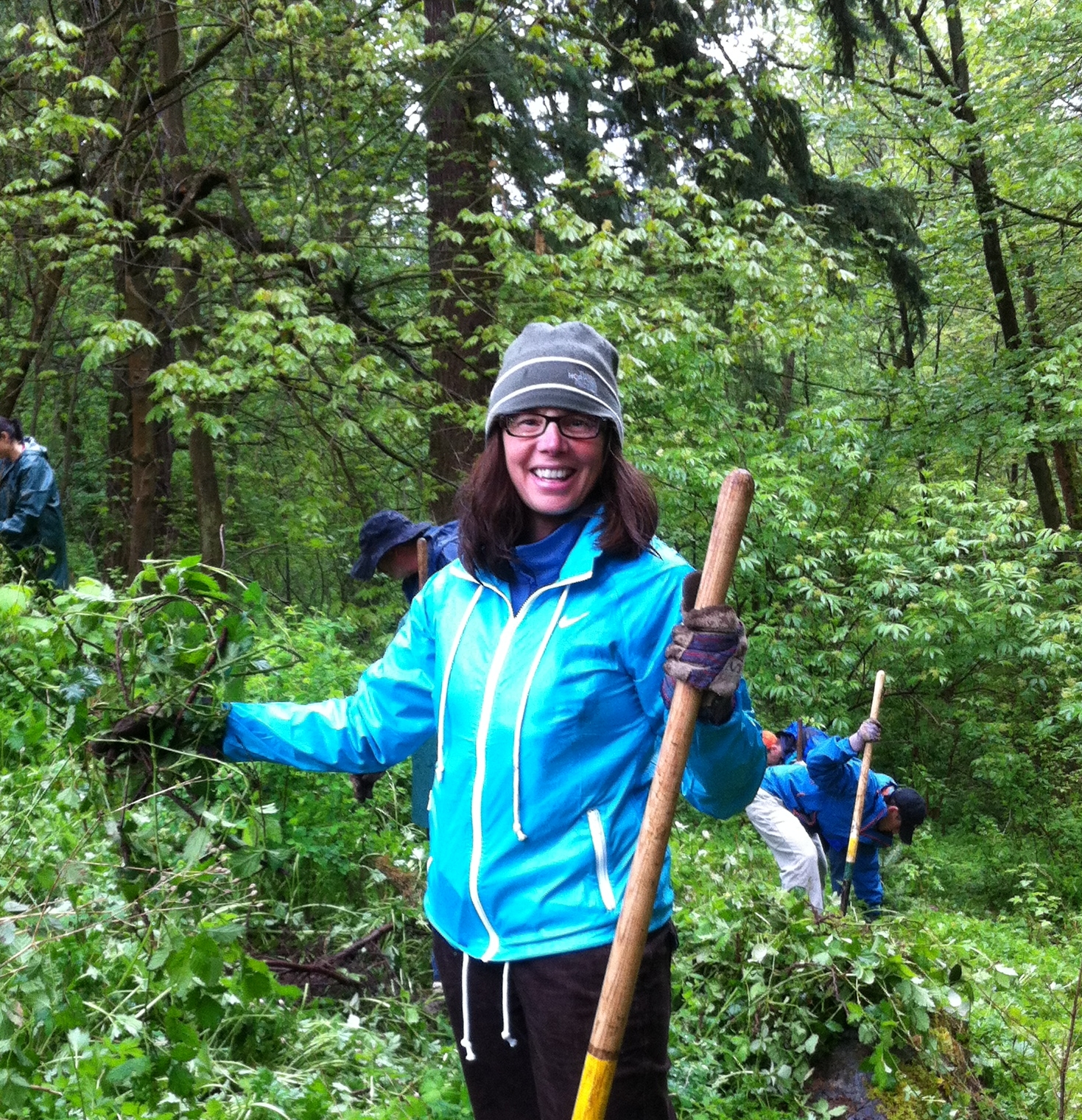 Register
Registration is closed for this event
Date & Time
Saturday, September 16, 2017 | 10am to 2pm
Priority Area:
Location
Gallagher Hill Open Space
Project Difficulty
Moderate
Age Restriction
Recommended minimum age is 6 years old; any participant under 13 years old must be accompanied by an adult.
What to Bring
For safety, volunteers are required to wear:
Long pants made of sturdy material (we'll be working with tools, so no shorts!)
Sturdy, close-toed shoes (absolutely no sandals)
Sleeved shirt
Gloves (bring your own if possible, we will provide a limited number)
In addition, we recommend that participants bring:
Warm layers, especially during the fall, winter, and spring
Rain gear
Big sack lunch
At least one full water bottle
Small daypack for lunch, extra layers, etc…
Where to Meet and Parking Information
From I-90 take Mercer Island exit 8 for East Mercer Way. Turn south (right from I-90 E, left form I-90 W) onto East Mercer Way and take the 1st right onto SE 36th St. Turn left into the Mercer Island City Hall parking lot (look for the Mountains to Sound Greenway sign). We will be parking in the City Hall parking lot and walking to the worksite, which is accessed just west of City Hall off of Gallagher Hill Rd.
Additional Information
Gallagher Hill is an 11 acre natural area that is part of Mercer Island's open space system that includes 35 parks, 350 acres of open space and over 50 miles of trails. Volunteers recently worked to build a new trail through this open space that serves as an important connection between City Hall on SE 36th Street and residential areas along E Shorewood Drive, encouraging pedestrian access through the area and increasing walkability around the island. Volunteers have begun the process of removing invasive species and replanting native vegetation to facilitate the growth of native plants and trees and restore this open space back to a healthy forest. Such efforts to promote a healthy understory are critical to ensure the success of this natural area. Volunteers will continue this effort be removing encroaching English Ivy and Himalayan Blackberry throughout the site.