Expanding our Interests in Native Plants through Photography
Expanding our Interests in Native Plants through Photography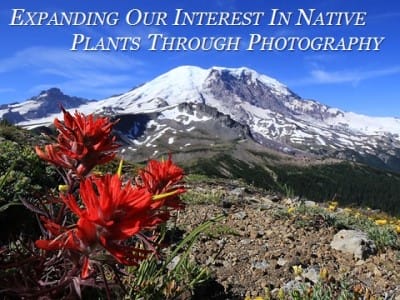 Date & Time
Tuesday, November 10, 2020
Additional Information
Native plant enthusiast and wildflower photographer Donovan Tracy will examine how photography expands our appreciation and knowledge of native plants.  This program is presented in a series of 2 online programs.  Participants should plan on attending both sessions.
The emphasis throughout will be on how we as native plant enthusiasts, botanizers and amateur photographers can better view and photograph plants in their native habitats.
Tuesday, November 10th and Monday, November 16th.  7pm-9pm. 
This program is free, but registration is required:  https://zoom.us/webinar/register/WN_wtfhJ3BqQCCmj8N_L0grkQ
You will receive a zoom log in after registering, that is unique to you. A reminder log in email will be sent 1 hour before each session to your email address.
Part 1 and Part 2 are intended for the same audience.  Upon registration, participants will receive log in information for the session, and will receive reminders 1 hour before each program, with the log in links. These sessions will be recorded and provided to participants of the program only. Please read the description for date and time for each session – Part 1 and Part 2: wnps.org/events/909.
About Donovan Tracy: Donovan is a volunteer with the UW Herbarium, and co-author of the wildflower guide, Alpine Flowers of Mount Rainier, with David Giblin, the herbarium's collection manager. He developed the website Flowers of Rainier (www.flowersofrainier.com) which features over 230 species and 12 wildflower hikes.