Duwamish Alive! Day with ECOSS at Duwamish Hill Preserve
Duwamish Alive! Day with ECOSS at Duwamish Hill Preserve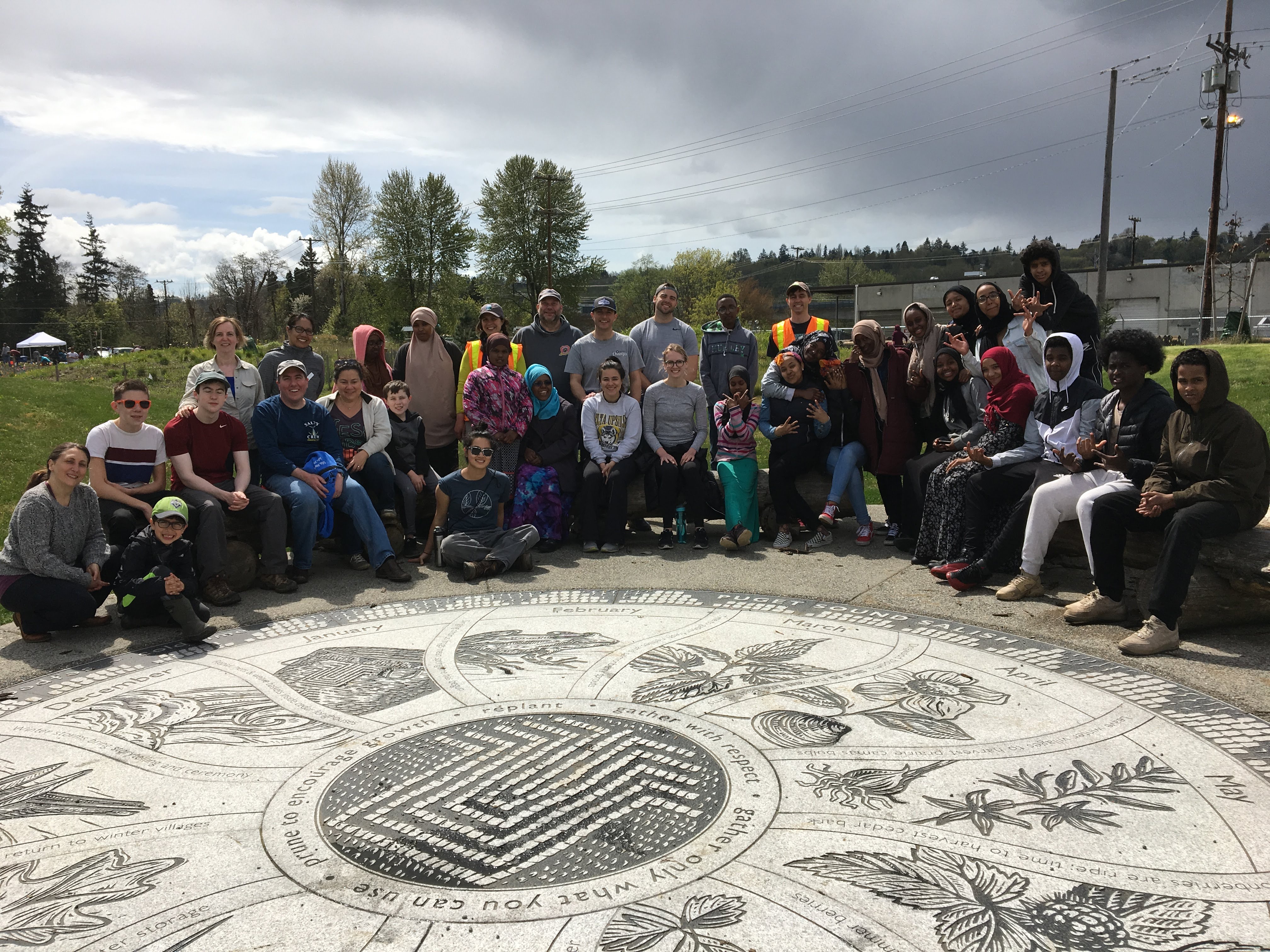 Register
Registration is closed for this event
Date & Time
Saturday, October 20, 2018 | 10am to 2pm
Priority Area:
Location
Duwamish Hill Preserve
Project Difficulty
Moderate
Age Restriction
Any participant under 13 years old must be accompanied by an adult.
What to Bring
For safety, volunteers are required to wear:
Long pants made of sturdy material
Sturdy, close-toed shoes
Gloves (provided)
In addition, we recommend that participants bring:
Warm layers, especially during the fall, winter, and spring
Rain gear
Big sack lunch
Long sleeved shirt
At least one full water bottle
Small daypack for lunch, extra layers, etc…
Where to Meet and Parking Information
Google map: https://goo.gl/maps/QHuNkJSBgz62 From I-5N: Use the right lane to take exit 156 for WA-599 N toward Tukwila. Continue right to Interurban Avenue. Turn left onto Interurban Ave S. Continue straight to East Marginal Way. Turn right onto South 115th Street. Park along the street. The site will be on your right, look for event staff and signs. From I-5 S: Take exit 158 from I-5 S. Turn right onto South Boeing Access Rd. Take a sharp left onto East Marginal Way. Then take a left onto South 115th Street. Park along the street. The site will be to your left, look for event staff and signs
Additional Information
The Duwamish Hill Preserve is a ten acre park providing green space amongst industry in the City of Tukwila. This hill was formed from glaciers, and is older than Mt. Rainier! Within the park you will find native plants of different ecosystems, a Puget Sound Salish Cultural Garden, and artwork and signs by a local artist, Mette Hanson.
This event will be celebrated alongside other Duwamish Alive! Coalition members' events, such as Forterra, Common Acres and Friends of the Hill. Coffee and snacks will be provided. Volunteers will be working with the ECOSS and Mountains to Sound Greenway Trust to learn about the history and uses of the preserve, plant native species and connect the natural ecosystems by removing encroaching invasive species. Thank you for signing up to volunteer!
*Important notice: there is a police shooting range neighboring the site, you may hear gunfire from the Seattle Police shooting range to the north of the preserve. It is contained and does not pose a risk to volunteers.*