BeWild Speaker Series: Heather Anderson, What Life on the Nation's Longest Trails Has Taught Me
BeWild Speaker Series: Heather Anderson, What Life on the Nation's Longest Trails Has Taught Me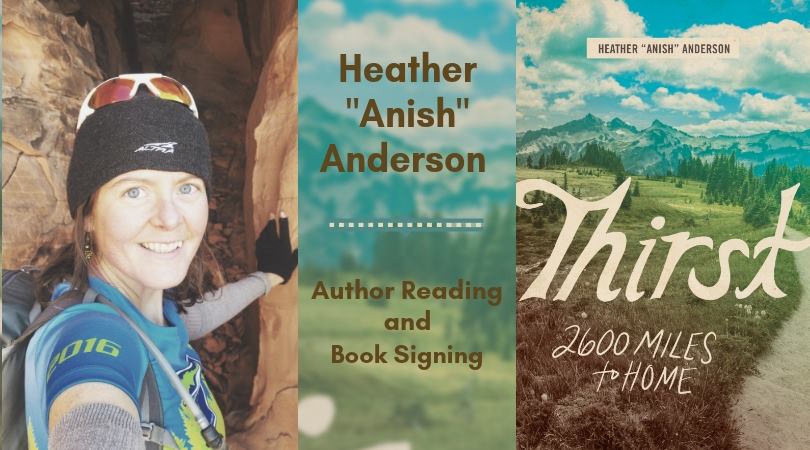 Date & Time
Tuesday, March 12, 2019
Additional Information
The Mountaineers present: Heather Anderson
By the age of 25, Washington's Heather "Anish" Anderson had hiked the "Triple Crown" of hiking: the Appalachian Trail, Pacific Crest Trail, and Continental Divide Trail. After that, with her wild oats sewn, she attempted to settle down. It didn't take. After a few years, she left her job, her marriage, and a dissatisfied life and walked back into the mountains.
In November 2018, Heather became the only woman to have completed a calendar year "Triple Crown of Backpacking," completing the Appalachian, Pacific Crest, and Continental Divide National Scenic Trails in a single calendar year. In the process, she set a female Fastest Known Time (FKT) for the route— hiking it in 251 days, 20 hours, 10 minutes and is the only female "Triple Triple Crowner" having completed the entire route three times.
What drives her passion for life on far-flung trails? It is something she asked herself in the days, weeks, and months she walked alone in wild places, facing her fears, loneliness, and physical challenges.
Join us to hear Heather tell stories from her new memoir, Thirst: 2600 Miles to Home, published by Mountaineers Books, and discover what she learned about herself and life on the trail.
Doors – 6:00pm
Show Starts – 7:00pm
General Admission – $12, visit Eventbrite for tickets
Mountaineers Members receive a $2 discount with an online ticket purchase (see Eventbrite details for discount details/instructions)
BeWild Speaker Series
The Mountaineers are proud to present the BeWild Speaker Series we're putting passion and adventure on the stage. Come to any one of these talks – or all six – and we guarantee you'll leave inspired to seek adventure, connect with nature and work to protect wild places.