Bellevue Master Naturalist Training Program
Bellevue Master Naturalist Training Program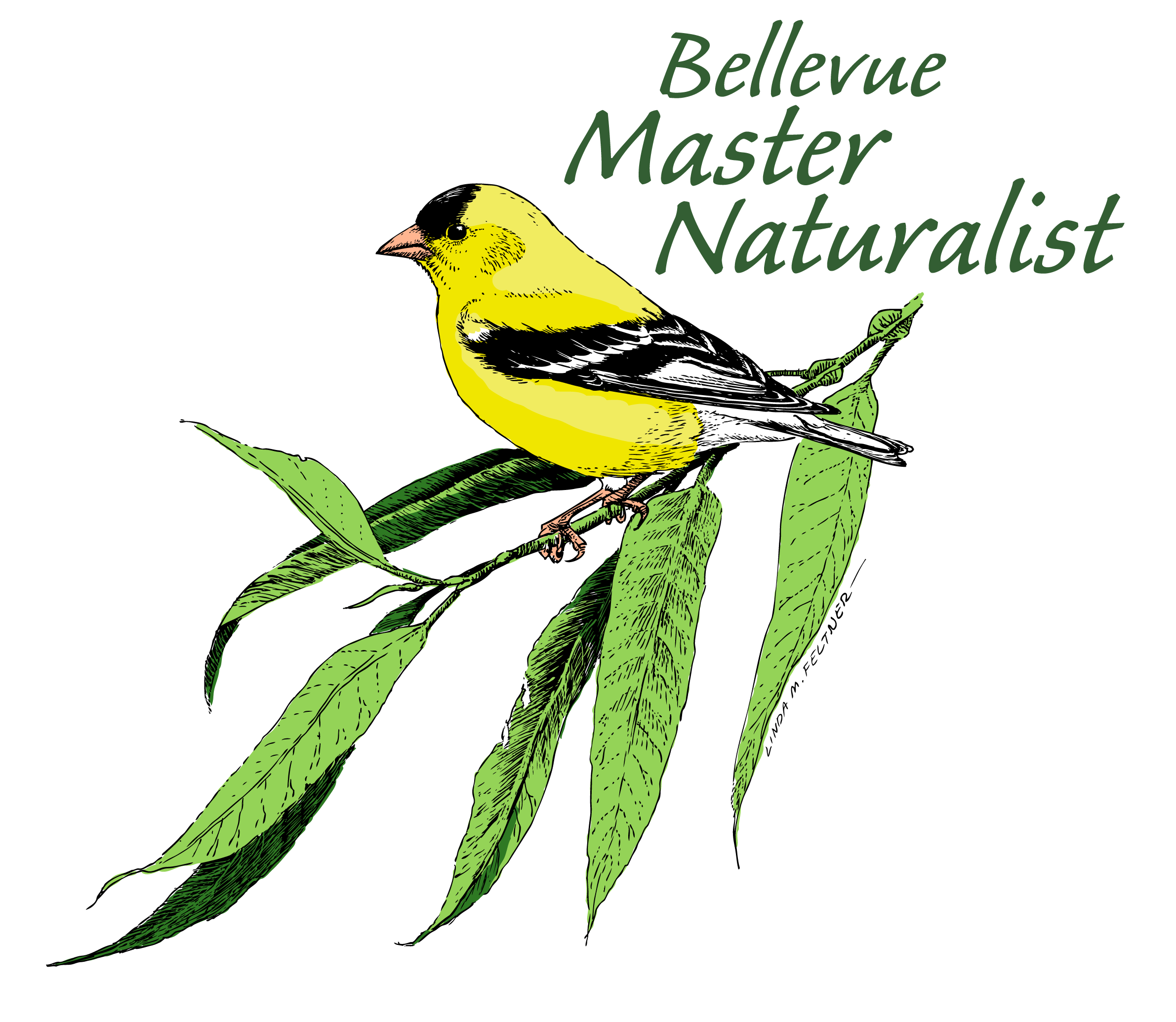 Date & Time
Saturday, November 30, 2019
Additional Information
Do you have a passion for the environment and your Bellevue Parks? Applications are being accepted until November 30 for a free Bellevue Parks & Community Services Master Naturalist training program – designed to build a group of dedicated community volunteers trained in environmental awareness and stewardship.
Bellevue Master Naturalists learn about our area's ecology, geology, wildlife, plant life, cultural history, wetlands, forests, and streams from professors, scientists, local professionals, and park rangers. Master Naturalists will focus on restoration and conservation efforts, and will help share this passion by working with and educating their community.
Over the course of this 12-week training program, volunteers will meet with experts in lecture, workshop, and field-trip settings to explore various ecological topics. Trainings occur Tuesday and Thursday evenings, 5:30–8 p.m. at the Mercer Slough Environmental Education Center (1625 118th Ave SE, Bellevue) from January 23 to April 9, 2020. The program is free with a volunteer commitment of 100 hours of service.
Applications must be submitted by mail, postmarked by Nov 30, 2019. For more information, or to apply, please contact the park ranger at 425-452-4195 or Parks_Stewardship@BellevueWA.gov. You can also visit our website at http://parks.bellevuewa.gov/master-naturalist.