Backpack Trip Planning Clinic: Online
Backpack Trip Planning Clinic: Online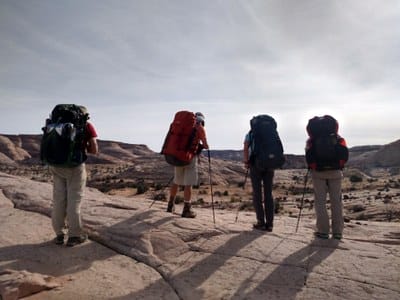 Date & Time
Thursday, May 28, 2020
Additional Information
This evening clinic, hosted by the Mountaineers, will provide backpackers with valuable information, skills and tools to help you find the best destination for your trip and develop a trip plan that will prepare you for a safe and successful adventure.
Cost: $20 for members, $25 for guests
This online classroom will open promptly at 6:30 PM and will go until 9PM, using zoom.  The zoom link will be emailed to everyone in the class during the days prior.
Leader's notes: At this clinic backpackers will learn helpful tips, get exposed to handy online and digital tools and carry away  some handy templates and skills to select a destination, get necessary information about topography, water, camps, access, seasonal trail conditions and  weather, and develop a trip plan including transportation, gear, food, water and emergency alternatives.