An Evening with Artist Molly Hashimoto
An Evening with Artist Molly Hashimoto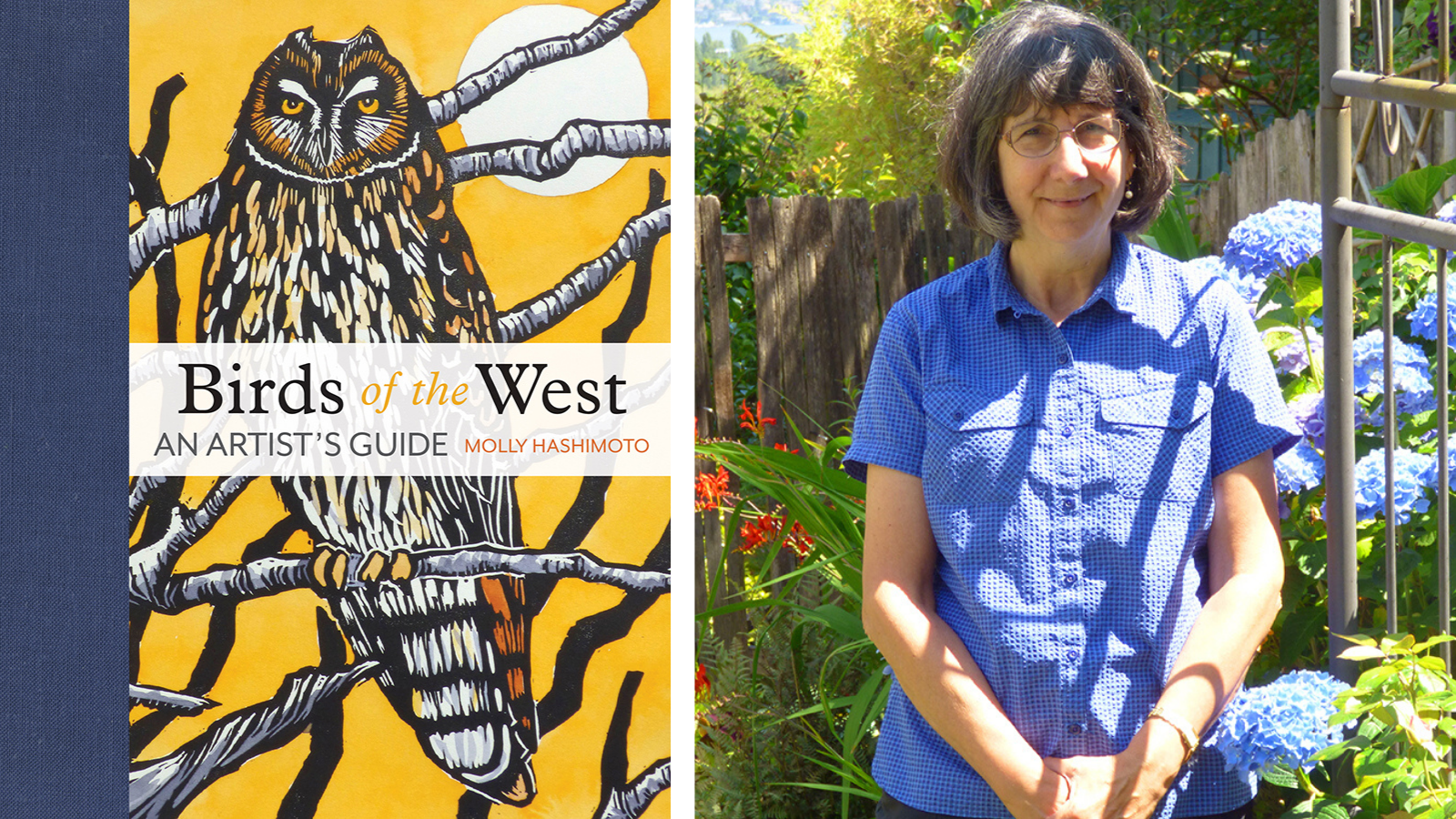 Date & Time
Thursday, February 27, 2020
Additional Information
Molly Hashimoto explores parks and wildlife refuges all over the West, both in urban and wilderness settings, seeking inspiration for her sketches, paintings, and prints. For more than 25 years, her work has appeared in cards, books, and calendars published by Pomegranate Communications. Her subjects include mountain peaks, forests, trees, ferns and wildflowers, and coastal headlands and estuaries, but she is particularly known for her depictions of the marvelous birds of every ecosystem, and mammals and other creatures of all sizes and shapes.
Molly is dedicated to connecting people to nature through hands-on art experiences and for many months each year can be found teaching aspiring artists of all ages in Seattle. When she is not painting, making prints, and teaching in Seattle, she leads plein air watercolor painting and printmaking workshops at the North Cascades Institute, Yellowstone Forever Institute, Wenatchee River Institute, and Sitka Center for Art and Ecology.
In Birds of the West, award-winning artist Molly Hashimoto captures nearly 100 Western bird species across seven habitats using different media, from quick ink sketches to vivid block prints. From the diminutive ruby-crowned kinglet to the majestic golden eagle, Molly's range of art and detail encourages all of us, whether artists or not, to observe our feathered friends more closely.
Please join us on February 27 for a slide show presentation and book signing on Birds of the West: An Artist's Guide with Molly Hashimoto! The program will go from 7 p.m. to 9 p.m. and will be held at the upper level of Northlake Unitarian Universalist Church located at 308 Fourth Avenue South, Kirkland. We look forward to seeing you there!