8th Annual Lake to Lake Bike Ride
8th Annual Lake to Lake Bike Ride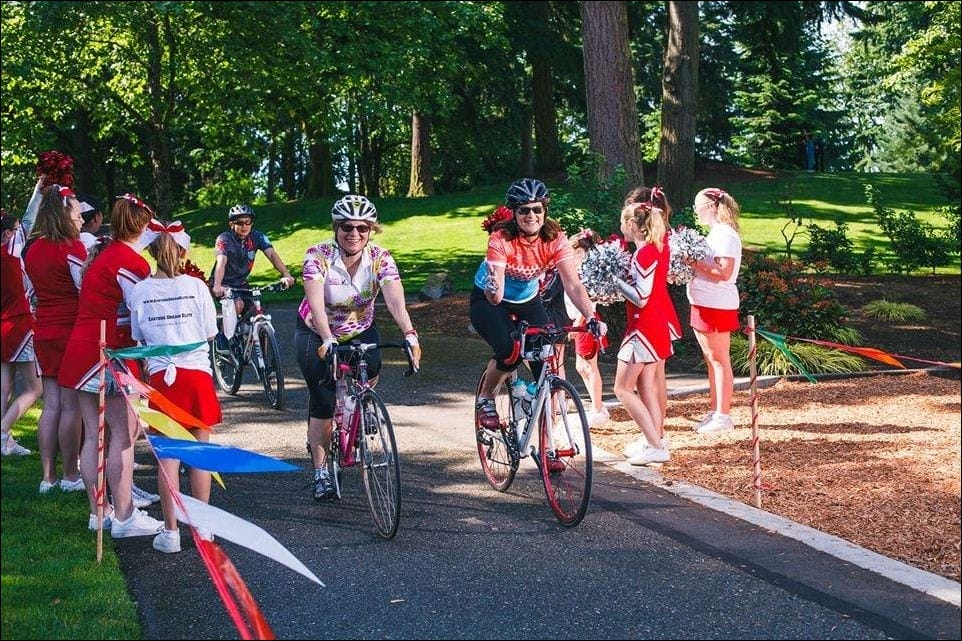 Date & Time
Saturday, June 8, 2019
Priority Area:
Additional Information
Enjoy a non-competitive, recreational ride for the whole family.  The ride has two unique loops – the mostly flat, nine-mile Greenbelt Loop, and the Lake Loop, which is a more challenging 22-mile route.  Routes are approximately 80% on-road and 20% off-road gravel.  The routes take riders to and through Bellevue's award-winning park system, exploring hidden treasures of Bellevue.  Participants will receive a custom "buff," and there will be goodies at the post-ride festival.  Ages:  Recommended for ages 9 and older.  Kids riding the road/trail course under 9 should be in a trailer, on a tagalong or tandem.
New!!  Kids ride in the park.  Sign up day of event.  Routes travel around the fields, by the park pond, all within Robinswood Park. Ages 5-8 at 12:15; Ages 2-4 at 12:30.  Kid riders get a special prize!
Start/Finish: (New location!) Robinswood Community Park, North Entrance, 14915, SE  22nd St.
Start area:  Long course riders need to depart by 9:30 a.m., short course departures to depart 9:30 – 10:00 a.m.  The course will be marked and well-supported by staff and volunteers until noon.  Event ends at 12:45 p.m.
Cost:  $15 if pre-registered or $20 day of event (registration begins at 8 a.m.) subject to space availability.  Pre-register since this ride sells out.
To register: Click here
Class # 1902424.
For the event site for more information: Click here