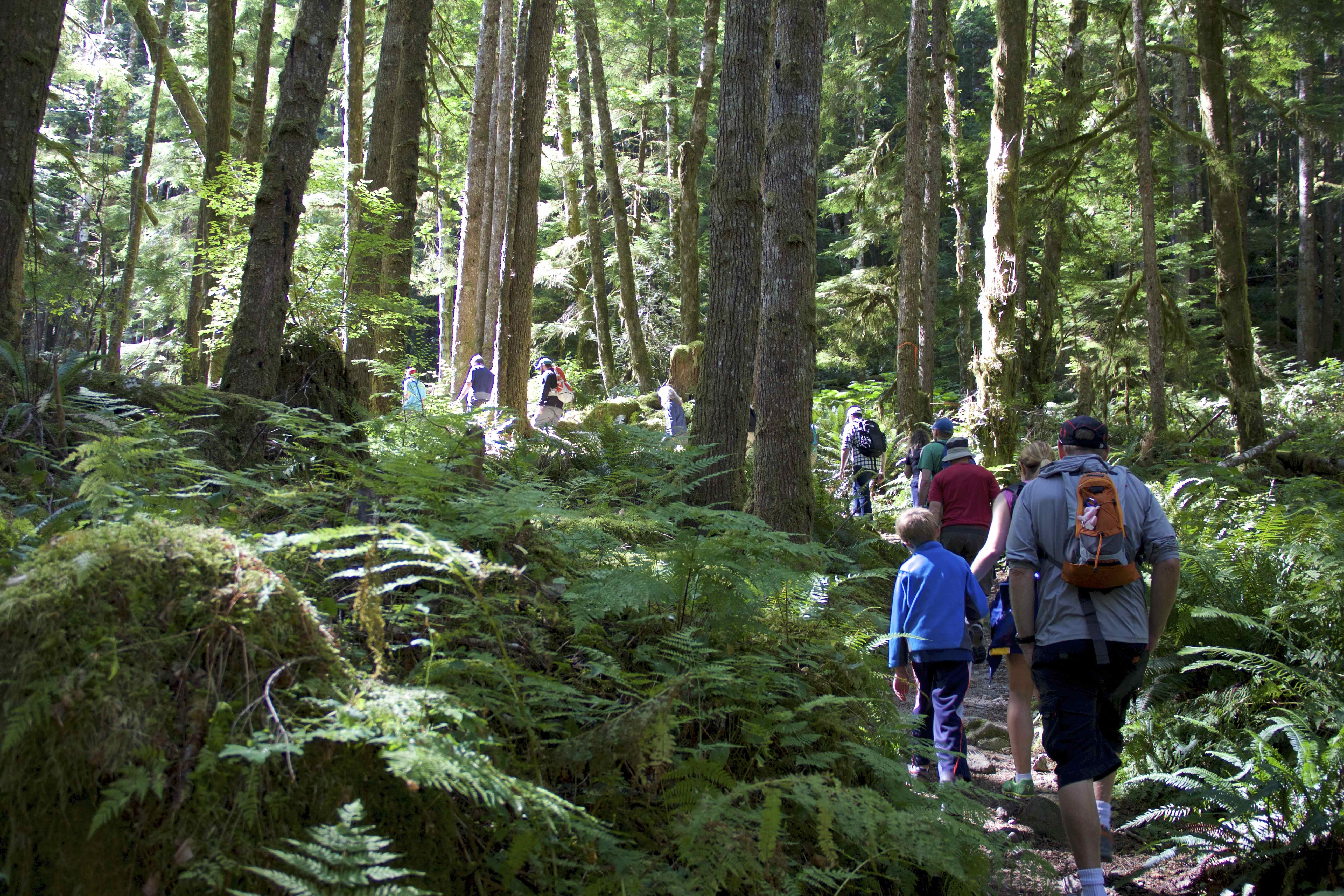 For the first time in a decade, the Middle Fork Trail—the backbone of the trail system in the Middle Fork Snoqualmie River Valley—is open and passable for hikers, mountain bikers, trail runners, and equestrians.
The newly repaired trail offers a spectacular experience for all kinds of adventurers. The first several miles meander through lush, moss-covered forests, with views out to the river and surrounding peaks. Bird sightings are common, including osprey, bald eagles, pacific wrens, and rufous hummingbirds. The upper sections of trail offer a stunning backcountry experience, as the trail climbs high into the Cascades to the Alpine Lakes Wilderness and Dutch Miller Gap. A unique trail sharing system ensures both mountain bikers and equestrians can safety use the trail—on alternating days.
The Middle Fork Trail is one of those special trails that offers something for everyone—and that's why outdoor lovers spoke up and voted for almost $70,000 to be directed to repair the Middle Fork Trail in REI's "Every Trail Connects" campaign in 2015.
It took a broad community to repair the trail. The U.S. Forest Service worked with the Greenway Trust and other partners to leverage funding, and support came from both public and private sources including REI Co-op, National Forest Foundation, and Washington State Recreation and Conservation Office. Volunteers and professional crews from the Greenway Trust, Washington Trails Association, EarthCorps, and the U.S. Forest Service spent many weeks on the trail last season, and continue to return to the Middle Fork trail to move this great work forward.
The first milestone is now done: the dangerous ¾ mile washout, that prevented hikers, mountain bikers, and equestrians from safely navigating the trail, is now reconnected.
Several other projects will also continue through this year. Volunteers and crews are upgrading old and rotting puncheons, repairing damaged trail tread, and improving drainage.
The timing couldn't be better. The newly paved access road in the Middle Fork Valley will be completed this fall, and the Greenway Trust and coalition partners are busy finishing projects throughout the Valley to welcome the anticipated influx of visitors.
There's a feeling of a curtain being pulled back on a hidden gem, the chance for many to finally visit this beautiful valley after decades of pot-holed roads and disrepair kept them away. In the Middle Fork, we are using decades of experience to restore access and revitalize recreation infrastructure in the Valley and planning for the growth rather than playing catch-up. Learn more about the Middle Fork Coalition we're leading and upcoming projects.
As you visit the Middle Fork Trail this summer, keep an eye out for the whimsical shelf fungi that grows on trees along trail, gaze up at the peaks of Stegosaurus Butte and Garfield Mountain that tower above, and be sure to leave time to sit and listen to the river. It's a truly wild experience, right on the doorstep of Seattle.
Priority Areas:
Post Categories: