Pitching in for Kittitas County's Public Lands 
National Public Lands Day (NPLD) is the nation's largest single-day volunteer event for public lands, celebrated annually on the fourth Saturday of September. Thousands of volunteers across the country spent the day giving back together to help restore and improve beloved natural spaces, including seven different sites in the Upper Yakima Basin as part of the Mountains to Sound Greenway Trust's 2022 NPLD event on September 24.
Evolving NPLD in Recent Years
In 2020, we pivoted our traditional NPLD event and celebration to instead take place as an individualized trash cleanup initiative. Nearly 250 people were involved and excited to give back despite the challenges of the pandemic. In 2021, we were able to hold a small gathering in the Middle Fork Snoqualmie Valley, completing work on the Snoqualmie Lake Trailhead. This was a much-welcomed return to in-person stewardship at a smaller scale.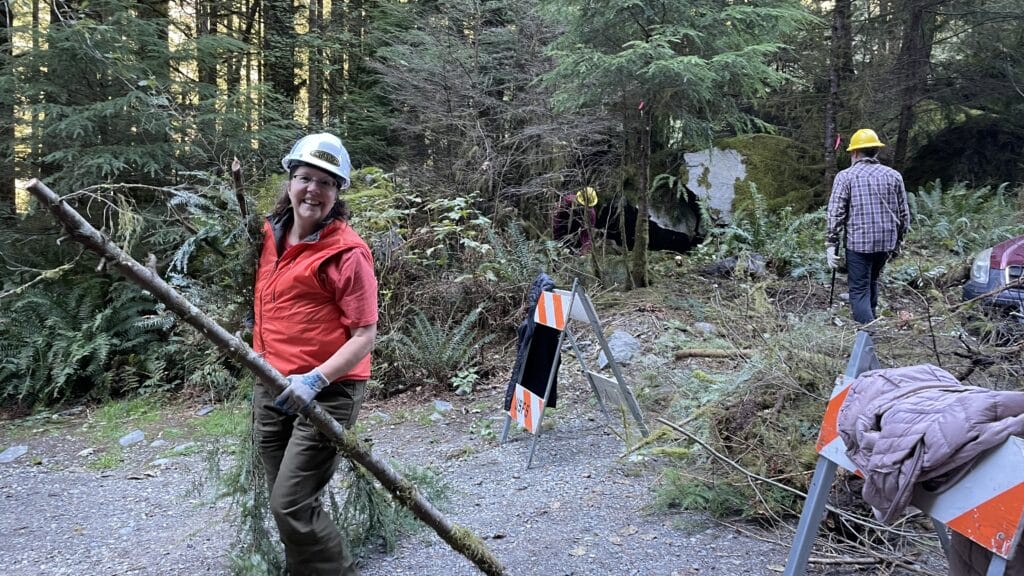 This year, we were not only excited to return to a larger, multi-site event and Cheers for Volunteers celebration, but also to host NPLD in the Upper Yakima Basin for the very first time! A sincere "thank you" to all our volunteers for sticking with us throughout the ups and downs of recent years, and for continuing to show up to care for the Greenway landscape! Our public lands provide the backdrop for so many wonderful memories and experiences throughout the year, and it's always a special time to see so many of you come together to give back.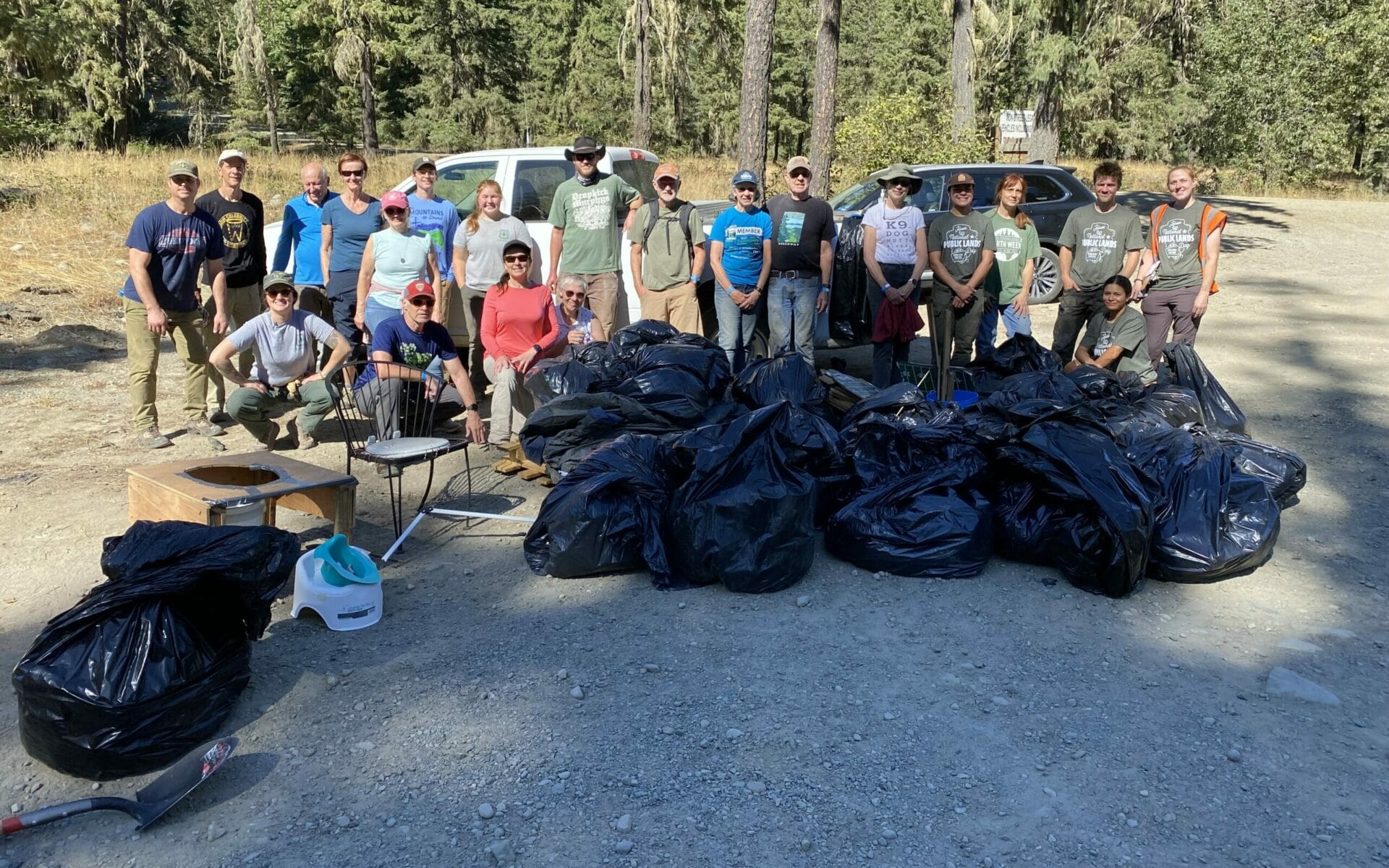 Looking Back on NPLD 2022
From clearing brush to picking up trash, assembling picnic tables, and more, volunteers were busy providing some much-needed TLC to popular recreation areas after the busy summer season. We hosted the event in partnership with the Washington State Department of Natural Resources and the Cle Elum Ranger District of the Okanogan-Wenatchee National Forest. These land management agencies have a lot on their plate, and greatly appreciate the positive impact from volunteer events such as this one!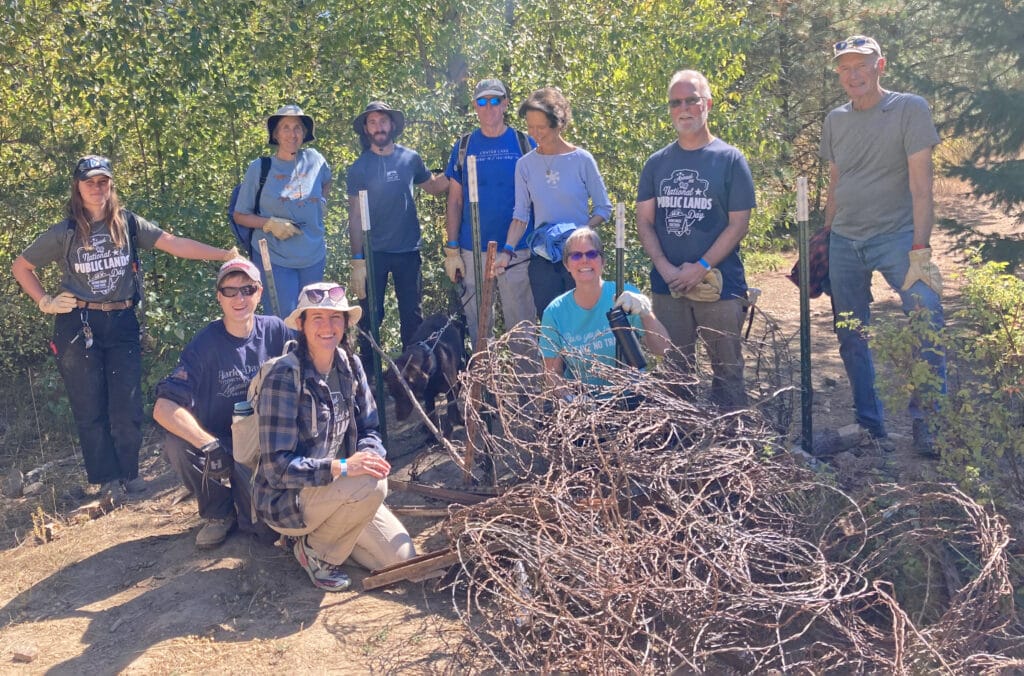 Here's a look at what was accomplished together: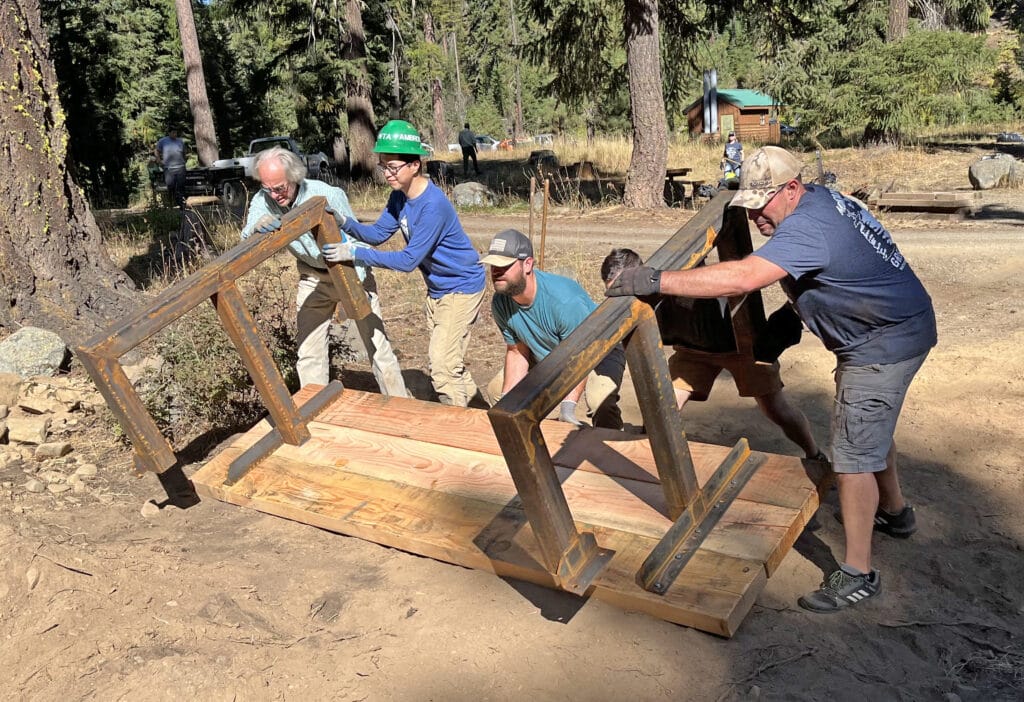 79 volunteers donated 237 hours of time 
22 full contractor bags of trash collected 
20 rock fire rings disassembled 
14 campfire rings dug out 
5 new picnic tables built, and 3 truck beds of rotted picnic table remains hauled away 
2.5 miles of trail brushed 
1 truck bed of barbed wire hauled out 
To celebrate all that hard work, our awesome partners at Dru Bru Cle Elum and REI hosted a Cheers for Volunteers afterparty complete with food, drinks, and giveaways. It was a perfect opportunity to come together, swap stories from the morning, and most importantly, extend a giant thank you to everyone who volunteered.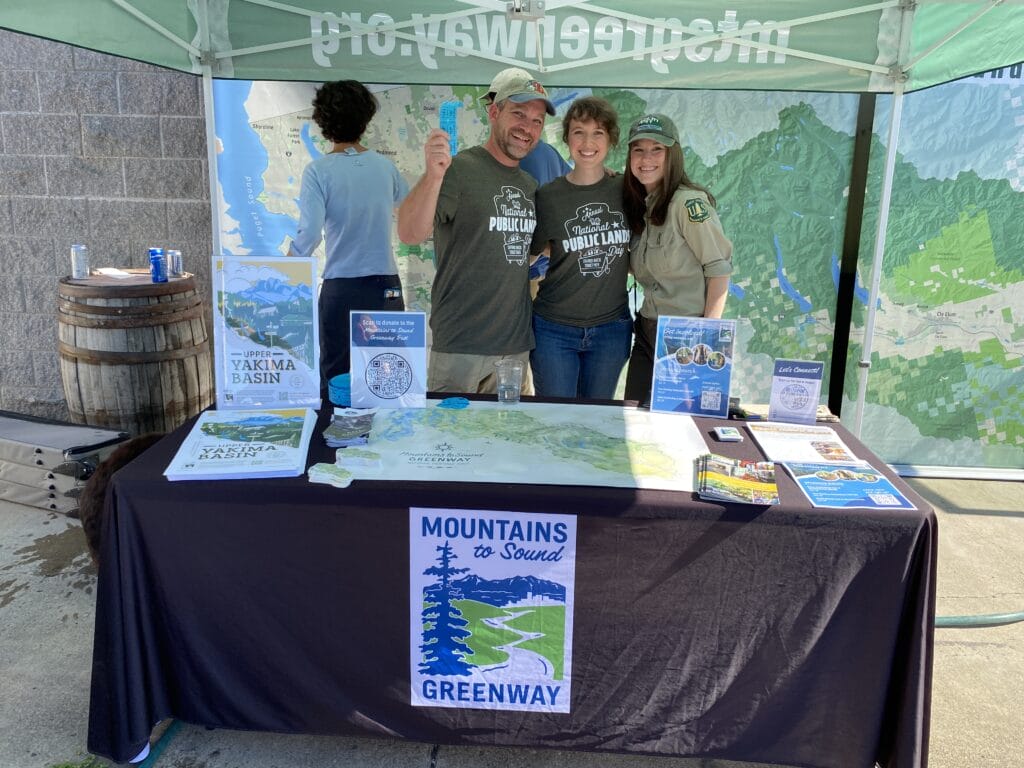 Keeping the Momentum Going
Looking back at all that was accomplished in a single morning, it's so inspiring to see just how much positive impact our community can have together. We hope you'll keep the energy going and join us for another upcoming event, such as our Tree Planting Celebration on Oct. 22, 2022. This event is returning for the first time since 2019 and is sure to be a fun and inspiring time for all. We hope to see you there!