March of the Vegetables
A new kind of parade is coming to the Snoqualmie Valley! Yes, a parade for vegetables!
The March of the Vegetables parade will celebrate all that is wonderful about the Snoqualmie Valley – its art, farms, beauty, and vibrant small-town communities.  It's a way to honor the river and the amazing valley that it has carved out over thousands of years, and remind people that this valley is a vulnerable, enchanting place, and the farmers and artists who live and work here care deeply about its future.
The March of the Vegetables will be held at 3 pm on Saturday, March 25th, 2017 in the streets of downtown Duvall.
The parade will be a pedestrian-only event, populated with people-powered floats, handmade costumes, local musicians, and marching bands all coming together to welcome the vegetables and celebrate another growing season.
During the months leading up to the parade, there will be a series of art classes in local venues, including barns, which will allow people to create parade art together using local products, as well as connect with farms and farmers.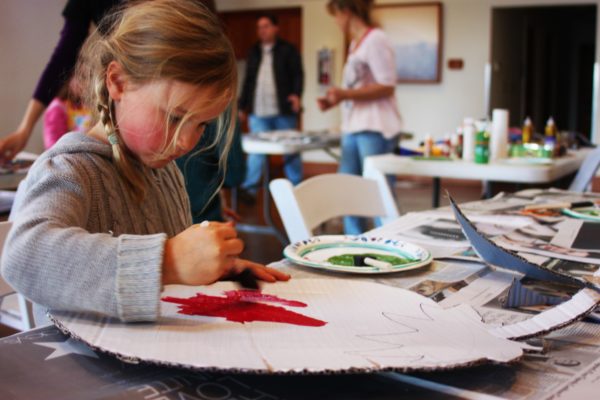 The organizers would like to invite anyone interested in learning more about the parade and the upcoming array of art classes to a special open house Thursday, December 8, from 7 – 8:30 pm at the Duvall Library.  There will be snacks, ornament-making, and fun!
Please contact us at Marchofthevegetables@gmail.com if you have questions or would like to get involved.  Also, check out our website or follow us on Facebook.