Love Your Public Lands? Lend a Hand!
This spring was a hard time for recreationists. As trees began to bud and flowers blossomed, many people were at a loss without their usual springtime hiking, camping, biking, and boating adventures. Most of us watched patiently from our porches, driveways, and apartment windows as the landscape changed into the beautiful PNW spring that we all eagerly await throughout the long, gray winter. Maybe you took up new outdoor hobbies like exploring your neighborhoods by foot or planting a garden. Maybe you, like so many others, were unable to leave your home even for a walk, and had to settle for nature documentaries and scrolling through photos of past adventures to connect with the outdoors. Now that most parks and trails are back open, more people than ever are taking to the outdoors.
"Over and above the numbers, what the COVID-19 pandemic has illustrated, convincingly, is just how much residents of Washington value their parks and trails and open spaces and waterways," according to the Outdoor Recreation Funding Roundtable, a coalition of organizations facilitated by Washington State Representative Cindy Ryu. "DNR reports a dramatic increase in visitation all over the state in the last three months. Pierce County estimates 700,000 more users on Foothills Trail in March 2020 than the parks agency counted in March 2019. Boating manufacturers and dealers who provide the Discoverboating.com app saw a 128 percent increase in visitors in the first weekend of May 2020 compared to May 2019. Clearly, people are rediscovering the multi-layered benefits of the outdoors in droves during this outbreak."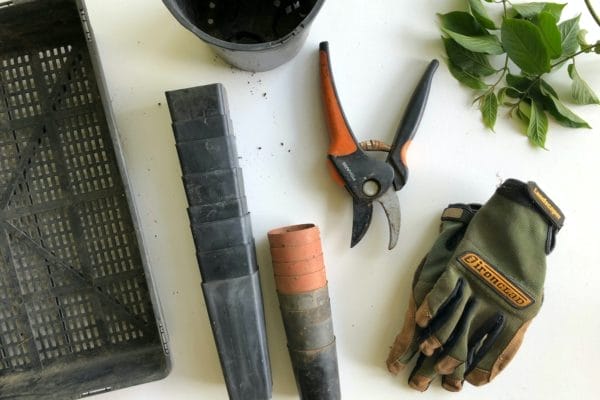 Recreating in nature provides so many benefits to us, whether we are using this time to disconnect from our daily struggles, to engage in physical activity, or simply need a breath of fresh air. With so much public land available for us to explore, it is easy to take these spaces for granted. Furthermore, it is easy to believe that this public land is a space that should never be closed to the public, even in a pandemic. However, if you've read our most recent blog post, you know that these spaces don't exist by chance, and they certainly don't care for themselves. 
The time that land managers usually spend getting these spaces ready for summer crowds (cleaning bathrooms, removing fallen trees, and making sure that trails are safe for users) was lost this year. Even in a normal year, these projects are funded mostly by grants which are often sought after by many different organizations for many different projects. It takes a combined effort from land agencies and nonprofits, working together, to fund critical maintenance projects. To maintain trails in the Middle Fork Valley (home to beloved spaces like Mt. Si and Mailbox Peak) to their desired standard, the Greenway Trust approximates that an additional $500,000 is needed on top of current annual funds contributed by land management agencies and nonprofits. This gap in funding creates a long list of projects that are difficult to manage on top of the day-to-day operations that go into maintaining public spaces.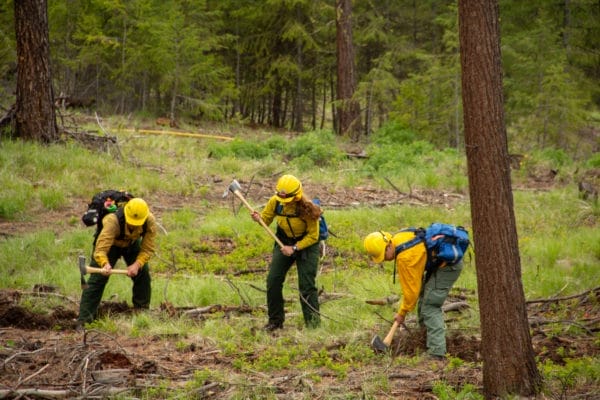 While our park rangers, maintenance workers, and trail crews work to make up for lost time, we can each do our part and show our appreciation by helping to steward our trails and recreational spaces while we enjoy them. Being a steward of these spaces means caring for them. It takes the form of packing out the trash you bring, picking up after your dog, and generally making sure to #RecreateResponsibly. Higher level stewardship includes donating to nonprofits (like the Greenway Trust!) so that we can continue to help fund and execute projects that make recreational spaces safe, accessible, and sustainable. We'd love to have you help directly by volunteering with us, however we are unable to host volunteer events at the moment due to the Coronavirus pandemic. Be sure to subscribe to our newsletter so you can stay in the know about future opportunities (hint: we have something fun in the works for the week leading up to National Public Lands Day, 9/26!). 
Next time you're out on the trail, we hope you'll consider the dedicated work it takes to create and maintain these spaces and reflect on your own important stewardship role. So pick up a piece of trash, give a couple dollars if you can spare it, and don't forget to thank a park ranger for all their work!