Hundreds of Volunteers Build First Piece of Towns to Teanaway
On October 2, the Mountains to Sound Greenway Trust, The Nature Conservancy (TNC), Washington Trails Association (WTA), Kittitas County Parks and Recreation District, and REI came together in the largest-ever trail building event to take place in the Greenway! More than 300 REI executives and store managers turned out to build 2.3 miles of trail from the border of the Roslyn Urban Forest to the top of the Cle Elum Ridge.
The "Ewok" trail is the first completed piece of the recently designed Towns to Teanaway trail system. After 18 months of site scoping, soliciting community comments, and sharing alternative options, the project leadership group behind Towns to Teanaway unveiled the final design for a non-motorized, multiple use, stacked-loop trail system connecting the towns of Ronald, Roslyn and Cle Elum with the adjacent Teanaway Community Forest. It was during the final comment period that REI reached out to the group to discuss a service project as part of their 2018 Leadership Conference.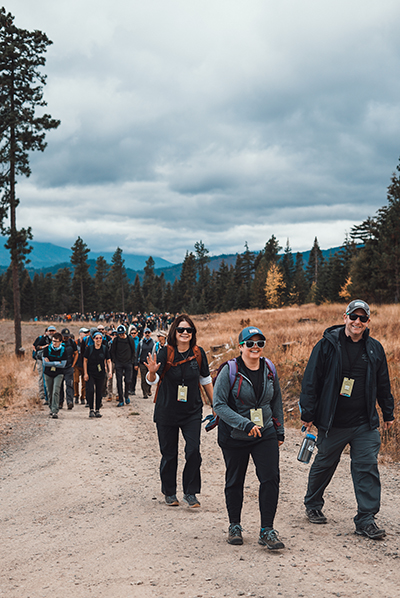 Photo Credit: Courtney Baxter
Photo Credit: Courtney Baxter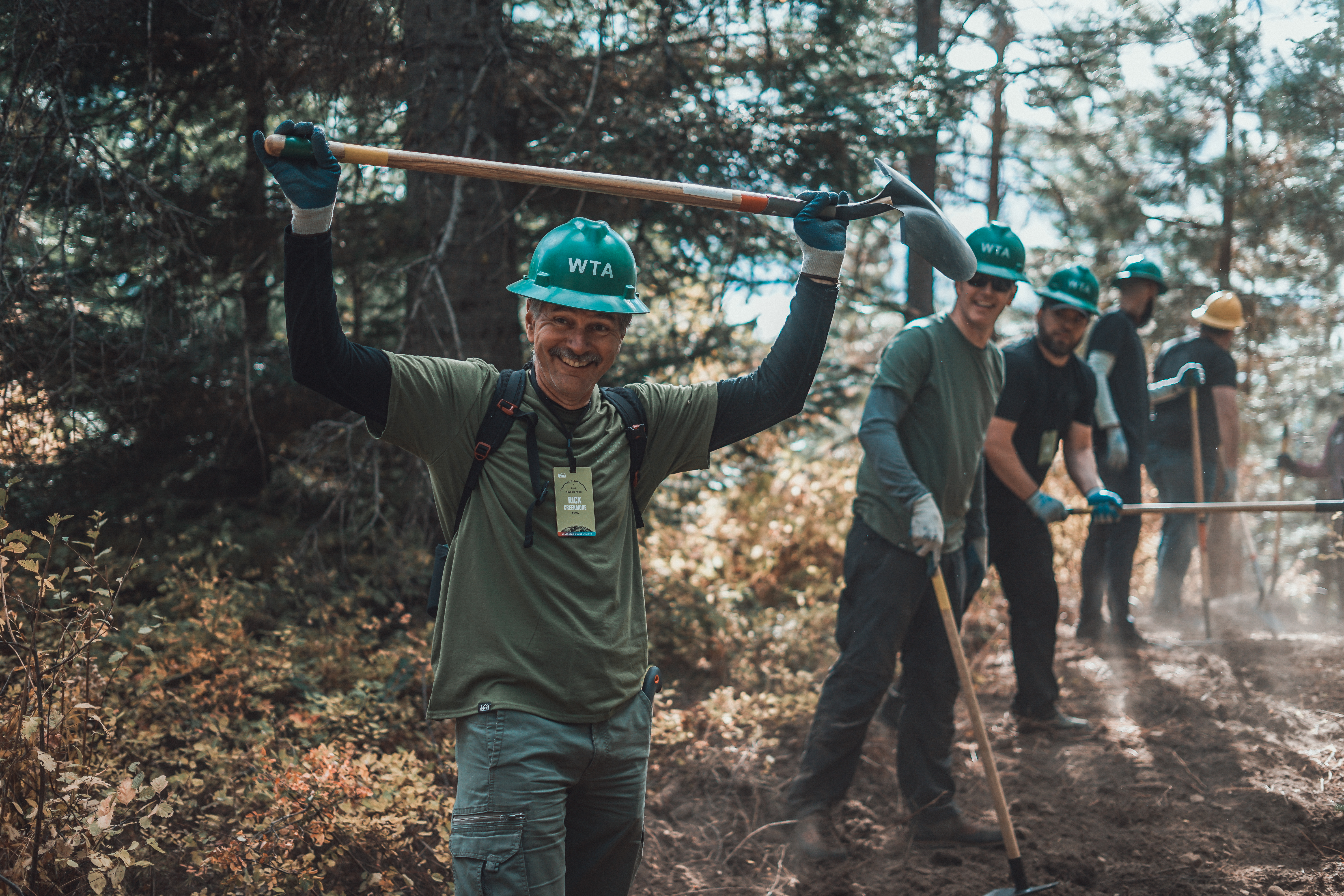 Photo Credit: Courtney Baxter
"REI Co-op reached out to me at the perfect time" said Darcy Batura, Forest Partnerships Manager for The Nature Conservancy, which manages the majority of the project area. "With REI's help, we can really build momentum by developing the main multi-use route connecting Roslyn to the top of Cle Elum Ridge. The existing routes are steep and badly eroded. This new route was carefully designed to work with the landscape to provide a more sustainable and durable route up the ridge."
First and foremost, the project leadership group prioritized building an easier uptrack from each town to the ridge. REI funded excavation work to rough in the trail line (incidentally kickstarting a new local business – Tamarack Trail Builders!) as well as the hand tools needed for 300+ of their staff to do the finishing work. WTA flagged the trail line and provided expert crew leads, and the Greenway Trust oversaw event logistics, tool acquisitions, and coordination with REI.
"We were so excited to help facilitate the public process that shaped the trail system's design, and to work with such amazing partners to pull off this event," said Nicky Pasi, the Greenway's Upper Yakima coordinator. "By combining the Greenway and WTA's trail and event expertise, TNC's vision for the land, and REI's passion for the work, we were able to break ground on Towns to Teanaway in unprecedented style."
The Ewok trail will officially open in Spring of 2019. Meanwhile, the project leadership group is hard at work planning phased implementation, securing recreational easements, and developing a funding model for the broader trail system. Click here to learn more about Towns to Teanaway, or like the project on Facebook for updates and future opportunities to get involved!
To view the final concept map, please go here.
Additional coverage of the REI Towns to Teanaway trail construction day: