Greenway Book Recommendations
With a bit more time on our hands than usual to pick up a book, we've compiled a list of some of our favorites (with Greenway staff commentary!) that take place in the Greenway or a little outside of it in the greater Washington area.
If you don't want to wait for a book at your local library, we encourage you to consider supporting your local bookstore. Learn more about which ones are doing online orders here.
Let us know what your favorite Greenway reads are in the comments!
Fiction
Hollow Kingdom by Kira Jane Buxton. Follow a crow around a post-apocalyptic Seattle.
Mink River by Brian Doyle. It's beautifully written and the wordcraft encourages you to stop and review the flow of what you've just absorbed. There's also a line of appreciation for all that makes up the place, and the connection between the characters and the landscape that resonates with what many of us feel about life in the Pacific Northwest.
Snow Falling on Cedars by David Guterson. Artful PNW!
Sometimes a Great Notion by Ken Kesey. A classic PNW read.
The Great Alone by Kristin Hannah. Seattle is a backdrop, but most of this book takes place in the wilds of Alaska. There is something very PNW about the entire read.
The Highest Tide by Jim Lynch. It's about a boy living on a bay in Olympia and the discoveries he makes while exploring during low tide, mainly a giant squid.
The Overstory by Richard Powers. Lots of PNW-based fictional stories.
Where the Crawdads Sing by Delia Owens. Beautiful writing about the outdoors and a creative story.
Where'd you go, Bernadette by Maria Semple. Before it was a film, it was this quirky novel. When one of the characters is the invasive Himalyan Blackberry, it has to be on the Greenway read list!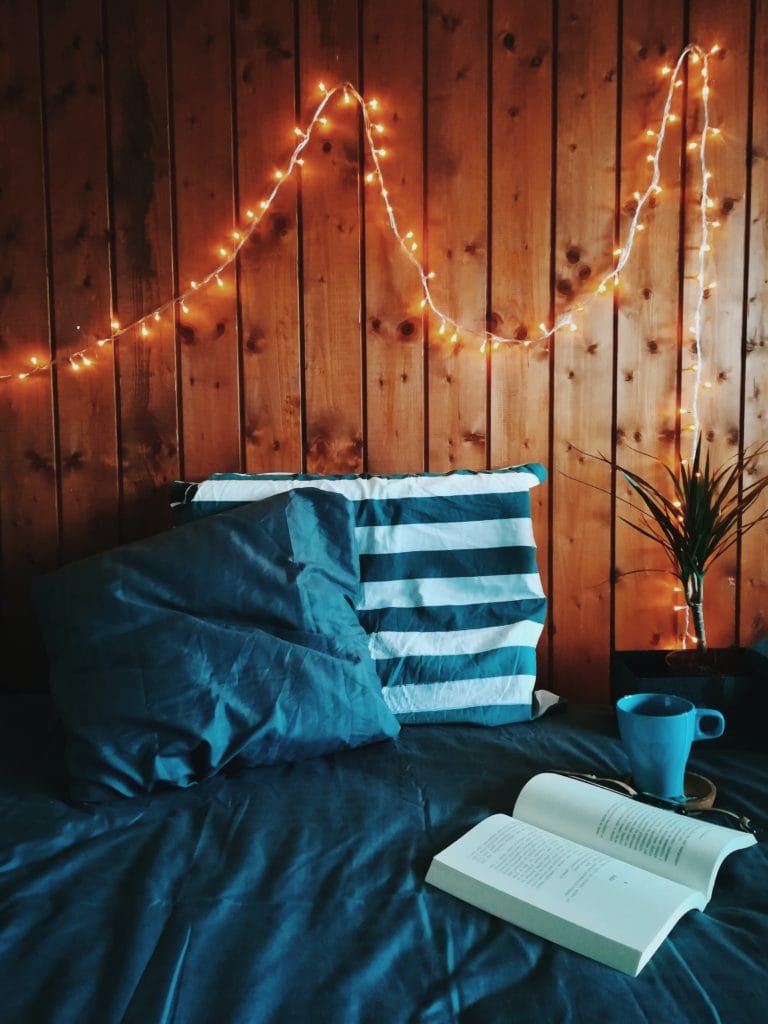 Non-Fiction
A Pilgrimage to Eternity: From Canterbury to Rome in Search of a Faith. By Timothy Egan. Whether you participate in  faith practice or not, this book spans beautiful countries, traditional communities, delicious food, and beautiful walks in Europe, with plenty of stories along the way. Read anything by Timothy Egan, former Greenway Annual Dinner speaker, Seattle author, and New York Times columnist.
Becoming by Michelle Obama. A personal dive into the life of First Lady, Michelle Obama. Inspiring book written by an inspiring woman.
Chief Seattle and the Town That Took His Name: The Change of Worlds for the Native People and Settlers on Puget Sound by David M. Buerge.  An essential read.
Crow Planet by Lyanda Lynn Haupt. Learn about a creature we're all accustomed to living with—the crow.
Going Home by Jonathan Raban. In particular, the essay called "Unsettling of Seattle." He also wrote a book called "Passage to Juneau" about traveling up the inside passage from Seattle to Juneau.
On Trails: An Exploration by Robert Moor. Seattle Times review here. It's on my to-read list!
The Golden Spruce – John Vaillant. A mystery? A myth? It's a true story that keeps you riveted.
The Good Rain by Timothy Egan. A story that explores the love of the Pacific Northwest. Written by a staff fave, Timothy Egan!
The Middle Fork: Finding Significance in a Forested Valley (2013)  by Brad Allen. A short and sweet read. The book chronicles his passion for discovering old growth trees in the Middle Fork Valley, but also is a very personal look into his family and his kids coming of age.
The Moment of Lift, How Empowering Women Changes the World by Melinda Gates. "When you lift up women, you lift up everybody – families, communities, entire countries…" Need we say more?
The Seattle Street-Smart Naturalist: Field Notes from the City (2000) by David Williams. David Williams writes eloquently about Seattle natural history.
The Wild Trees by Richard Preston. This follows people discovering and climbing the tallest redwoods in California
Too High and Too Steep: Reshaping Seattle's Topography (2015) by David Williams. Another great David Williams book!
Tree Talk: The People and Politics of Timber by Ray Raphael. If you've ever wondered about forestry, this book is for you!
Visionary Women: How Rachel Carson, Jane Jacobs, Jane Goodall and Alice Waters Changed Our World by Andrea Barnet. Amazing read about some world-changing women.
We Are Puget Sound: Discovering and Recovering the Salish Sea by journalist David Workman, Puyallup tribal chairman Leonard Forsman, Mountaineers member and WEC staffer Mindy Roberts, and an outdoor recreation chapter by The Seattle Times travel writer Brian Cantwell.
A book of inspiration and call to action for the Puget Sound. More here.
Guides/Other
Seattle Stairway Walks: An Up-and-Down Guide to City Neighborhoods by Cathy Jaramillo and Jake Jaramillo. The title says it all, but for now we're encouraging you to stick to your neighborhood stairs.
The Timber Press Guide to Vegetable Gardening in the Pacific Northwest by Lorene Edwards Forkne. Interested in starting a garden? Start here.
Let us know your favorite Greenway book in the comments! Looking for other alternative ways to keep yourself busy? Check out our list of ideas here.