Environmental Education Lessons from Russia
Here at the Mountains to Sound Greenway Trust, we believe that outdoor learning experiences foster teamwork, nurture the imagination, increase students' sense of ownership over their learning, and instill a conservation ethic. For more than two decades, we have been engaging 4th-12th grade students in King County with high-quality, science-based outdoor learning opportunities.
Our Education Program Manager, Becca, recently had the opportunity to expand her impact beyond the Greenway, traveling all the way to Russia along with three other US environmental educators, thanks to a grant from the Trust for Mutual Understanding. Her trip marks the third stage of a four-year exchange program aimed at enhancing environmental education in Russia and strengthening volunteer programs dedicated to ecological restoration.
We found Becca's trip so interesting and inspiring, we wanted to share it with our Greenway community! We had a bunch of questions for her, and we're sharing the answers with you here:
Q: Why was this specific location selected for the exchange program?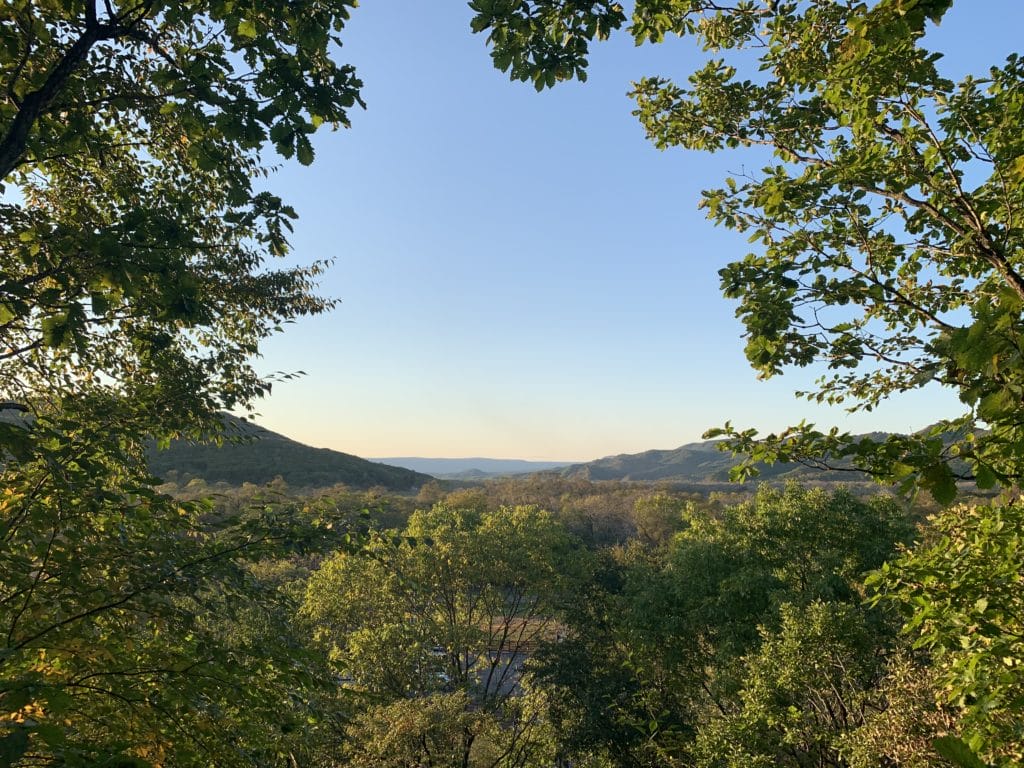 A: There is an especially urgent need for environmental education in eastern Russia, where most of the country's critical natural areas are located. The floral collections, physical infrastructure, staff, and urban locations of botanical gardens – such as those in Vladivostok, Irkutsk, Sakhalin, Blagoveshchensk, and Tomsk – are especially well-suited for exposing thousands of families, school children, and other visitors to the richness, diversity, and fragility of the natural world. We know, intuitively and through research, that people take care of something when they understand it and love it. This exchange program aims to teach Russian environmental educators to more effectively share their knowledge and passion for nature with the thousands of children and adults who visit the botanical gardens, and inspire visitors to become the future stewards of the natural areas in their communities.
Q: Can you give us an overview of what you did while you were there?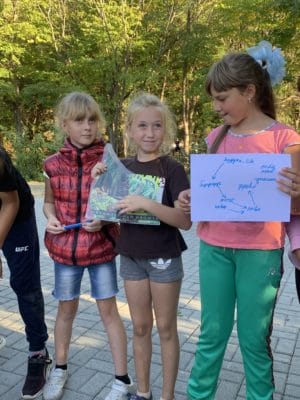 A: With the goal of expanding and strengthening ties between educators in Russia and the US, we attended an international conference hosted by Vladivostok Botanical Garden, offered trainings, and visited other nearby education centers.
I taught part of our "Next Generation Stewards" in-class lesson (about forest ecosystems) with a few student groups. First, we visited an after-school group of about 36 children at the Land of the Leopard National Park. Then, we visited a school in Slavyanka, where I taught about 60-70 students and answered questions about myself and our work during their English class. The students and teachers/organizers were all wonderful to work with!
During the conference, we listened to several presentations about environmental education at various botanical gardens. Many of the presenters were part of a group that visited Seattle in the spring, so it was really cool to reconnect and hear what they've implemented since we last saw each other.
Later in the week, I had the opportunity to teach a 60-minute master class to about 60 people. I shared information about the Greenway Education Program and walked them through our "Next Generation Stewards" in-class lesson. The participants got a taste of how we prepare our students for an excursion, and I left with a full page of email addresses for people who want to continue sharing ideas and resources. It was certainly inspiring to talk with educators in Russia, as environmental education is a fairly new thing there!
Q: What was the biggest thing that surprised you during your trip?
A: The weather was almost the same or better than Seattle in late September.
Q: What was the most interesting thing you ate while in Russia?
A: That would have to be Herring Under a Fur Coat, a layered salad that starts with pickled herring as the base. The herring is topped with layers of potato, carrots, beets, onions, mayonnaise, and egg.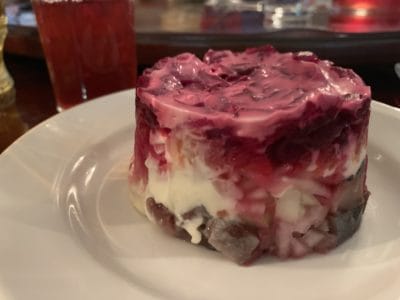 Q: What was the most beautiful place you saw during your visit?
A: The Vladivostok Botanical Garden, where the final day of the conference was held, was absolutely beautiful. Spanning more than 400 acres, it is the largest botanical garden in the Russian Far East. Their collections include daylilies, magnolias, peonies, roses, and lilacs; gingko, oaks, and cedars. We saw school groups, families with young children, and a wedding photoshoot. If you are planning a trip to Russia, I highly recommend visiting one of their botanical gardens.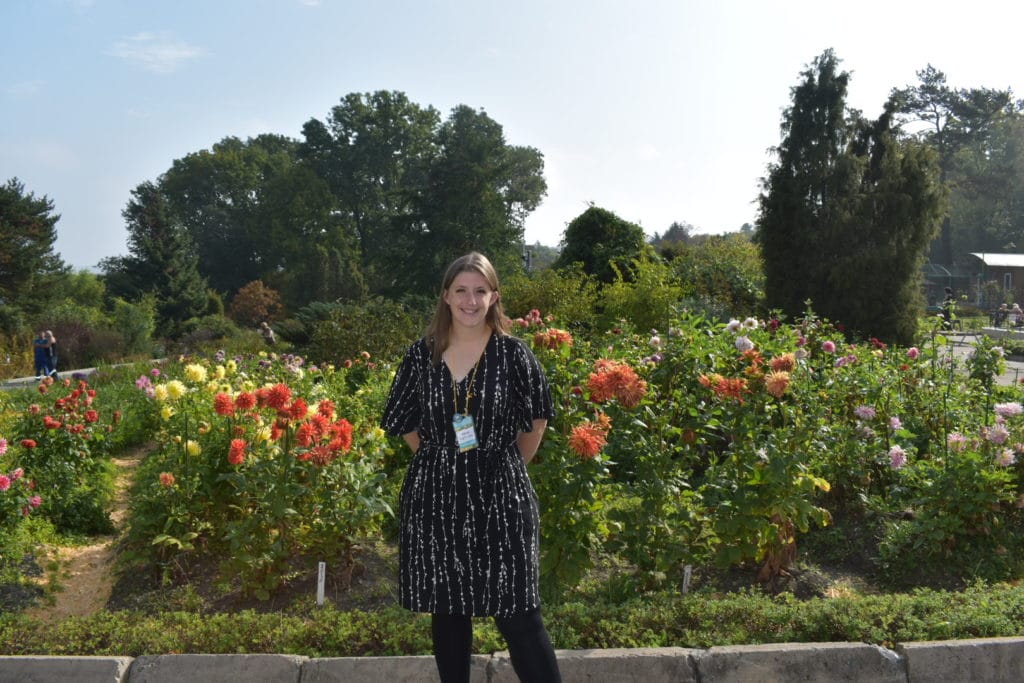 Q: What's one thing you took away from your trip that you'd like our larger Greenway audience to know?
A: Places like the Land of the Leopard National Park or the Greenway didn't happen by accident, and they won't stay this way unless we continue to advocate for them. What can you do to help protect the places you love?
There are many ways to get involved with the Greenway, whether it be through our education program or broader volunteer program. Learn more here!