Doorstep to Trailhead: How We Did It
Thanks to King County Parks and King County Metro's new shuttle, Trailhead Direct, three friends and I caught a ride all the way to the Poo Poo Point Trailhead on Saturday.
Trailhead Direct is a brand new transit service that seeks to ease vehicle congestion, reduce safety hazards, and expand access to several popular hiking destinations in the Issaquah Alps and along I-90.
The service operates on weekends and holidays through mid-October 2017, with shuttles leaving the Issaquah Transit Center every 30 minutes between 7 a.m. and 6 p.m. Hikers can get a ride to and from three trailheads: Margaret's Way Trailhead at the Cougar-Squak Corridor Park, the Poo Poo Point Trailhead on West Tiger Mountain, then the East Sunset Way Trailhead in Issaquah.
On its first day of service, I headed out to test the new route.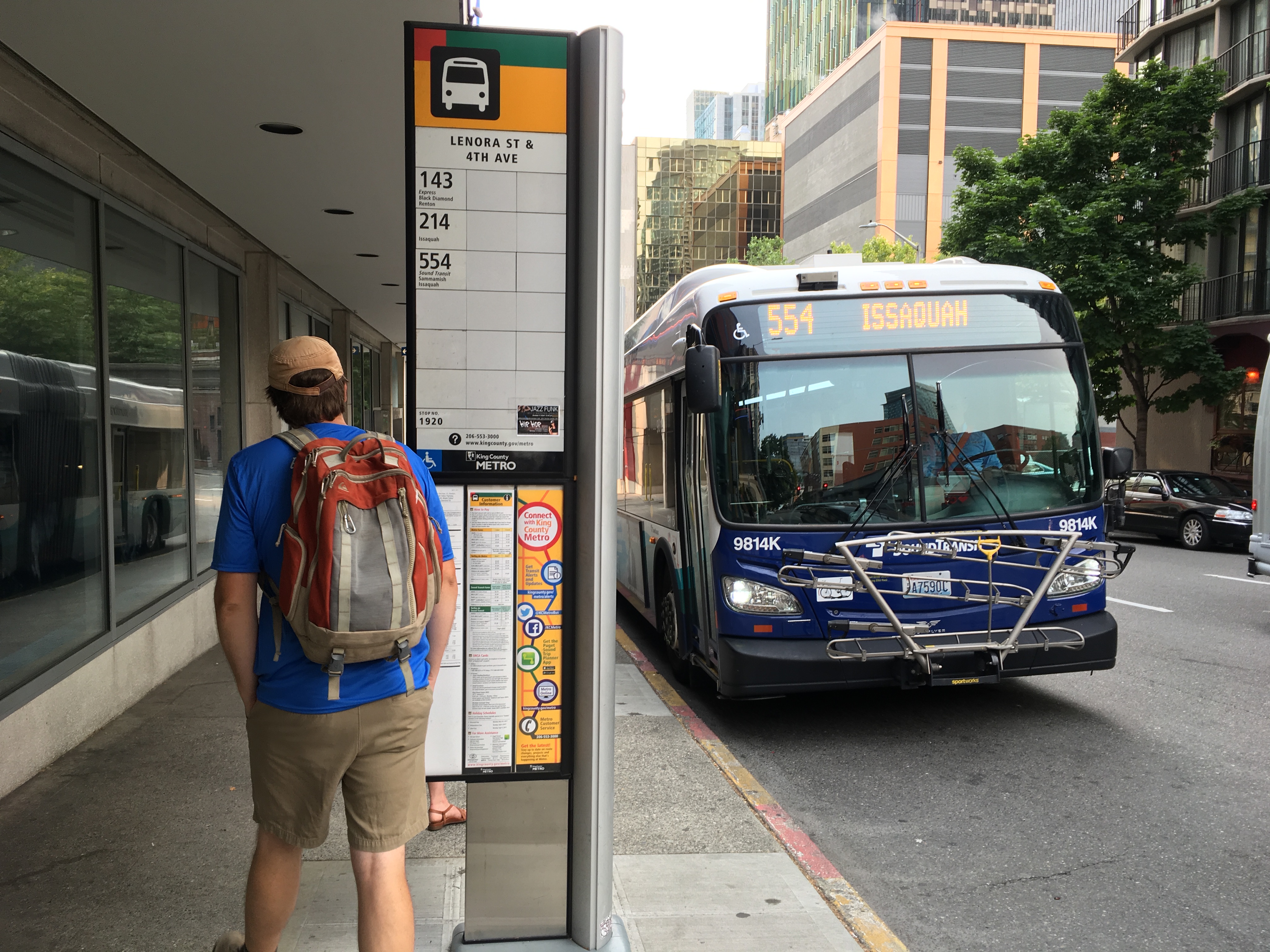 We all met downtown, after each taking a bus from our respective homes, to catch the Sound Transit 554 to Issaquah.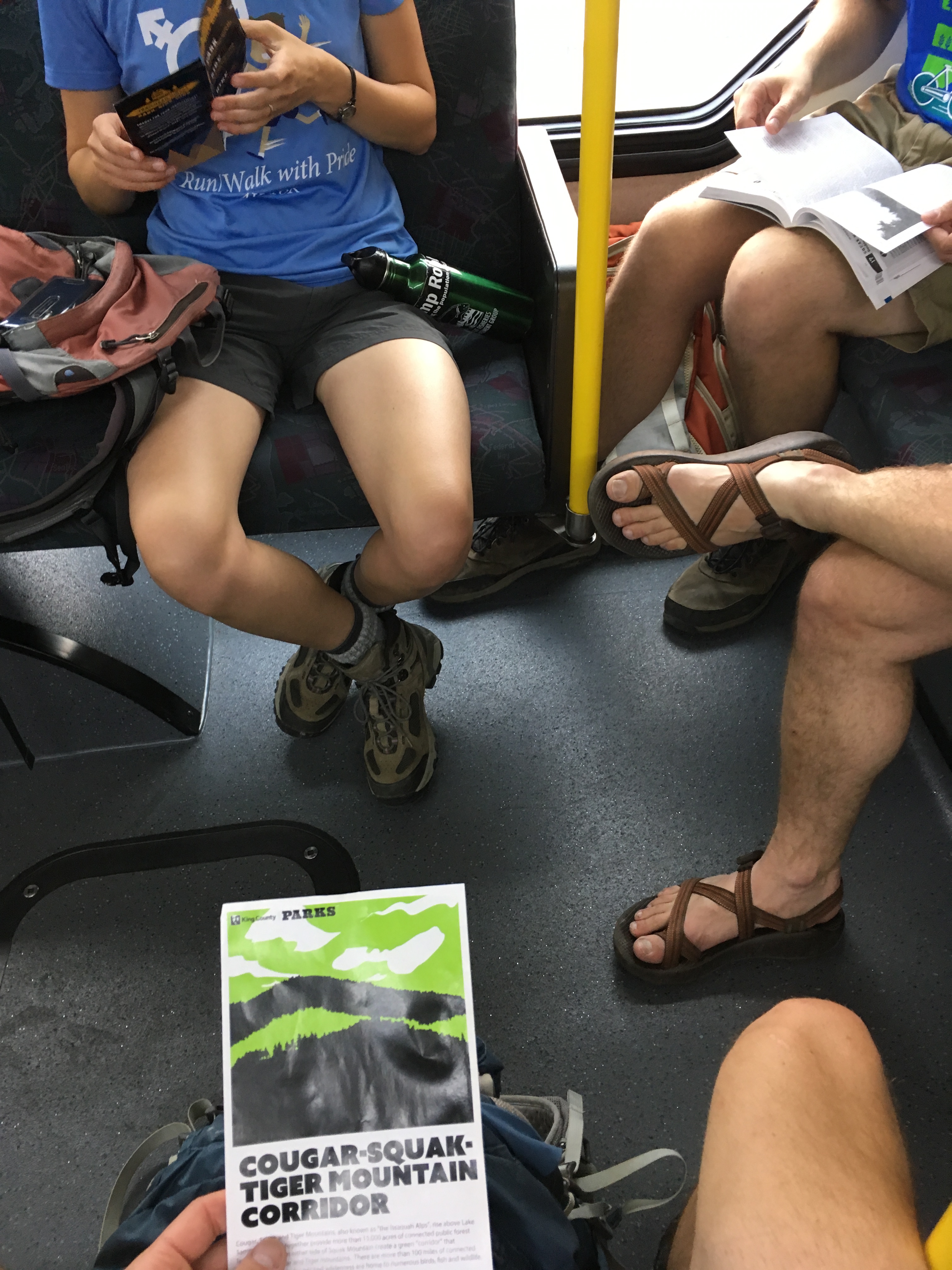 On the trip out, we poured over maps together, trying to decide which set of trails to explore. When you don't have to come back to the same trailhead, it opens so many options for point-to-point thru-hikes instead of out-and-back on the same trail.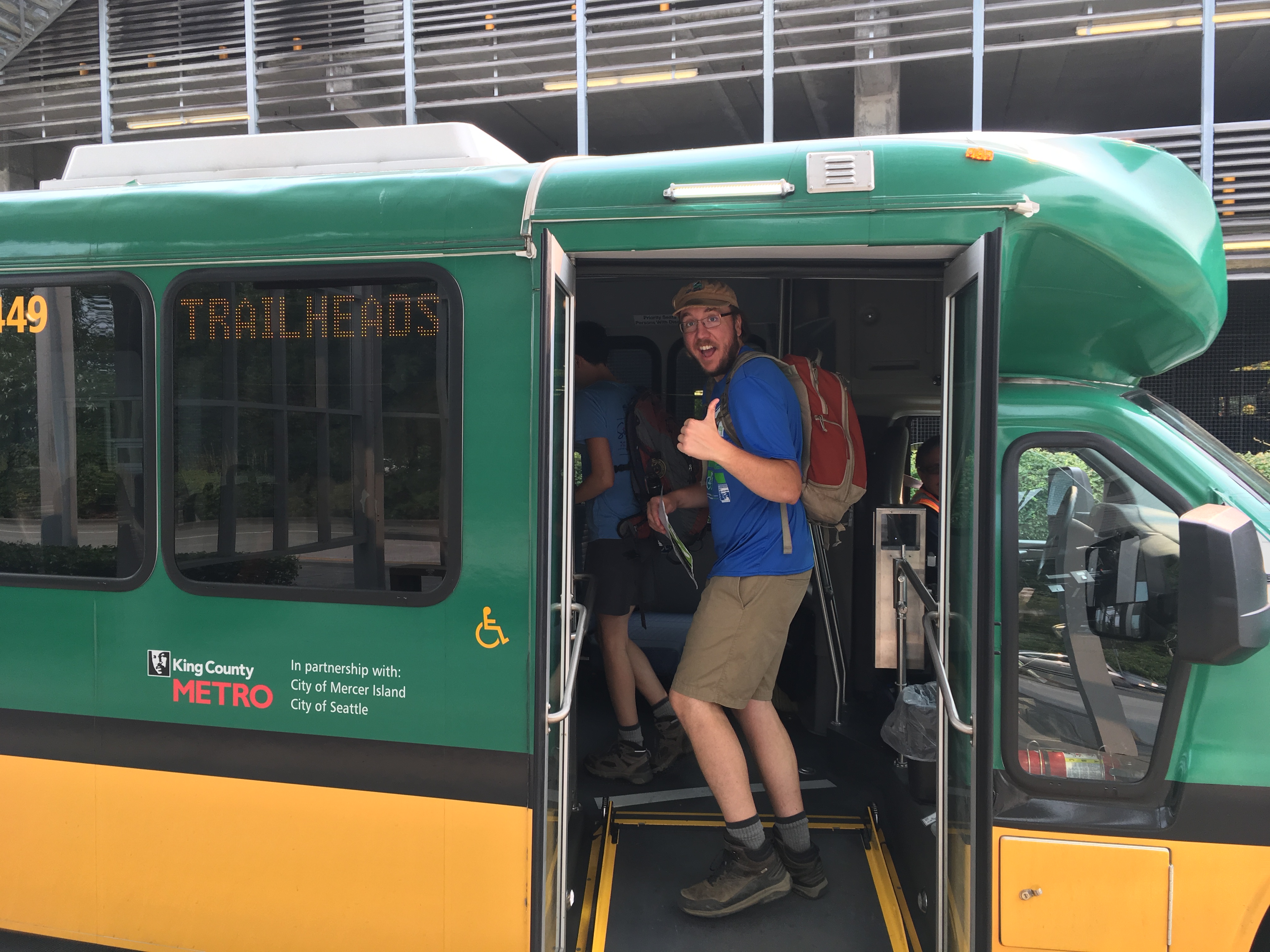 When our 554 bus arrived at the Issaquah Transit Center, the Trailhead Direct was already waiting since King County Metro aligned the new shuttle schedule to match existing transit routes. Even if we missed it, the wait wouldn't have been bad, with departures every 30 minutes.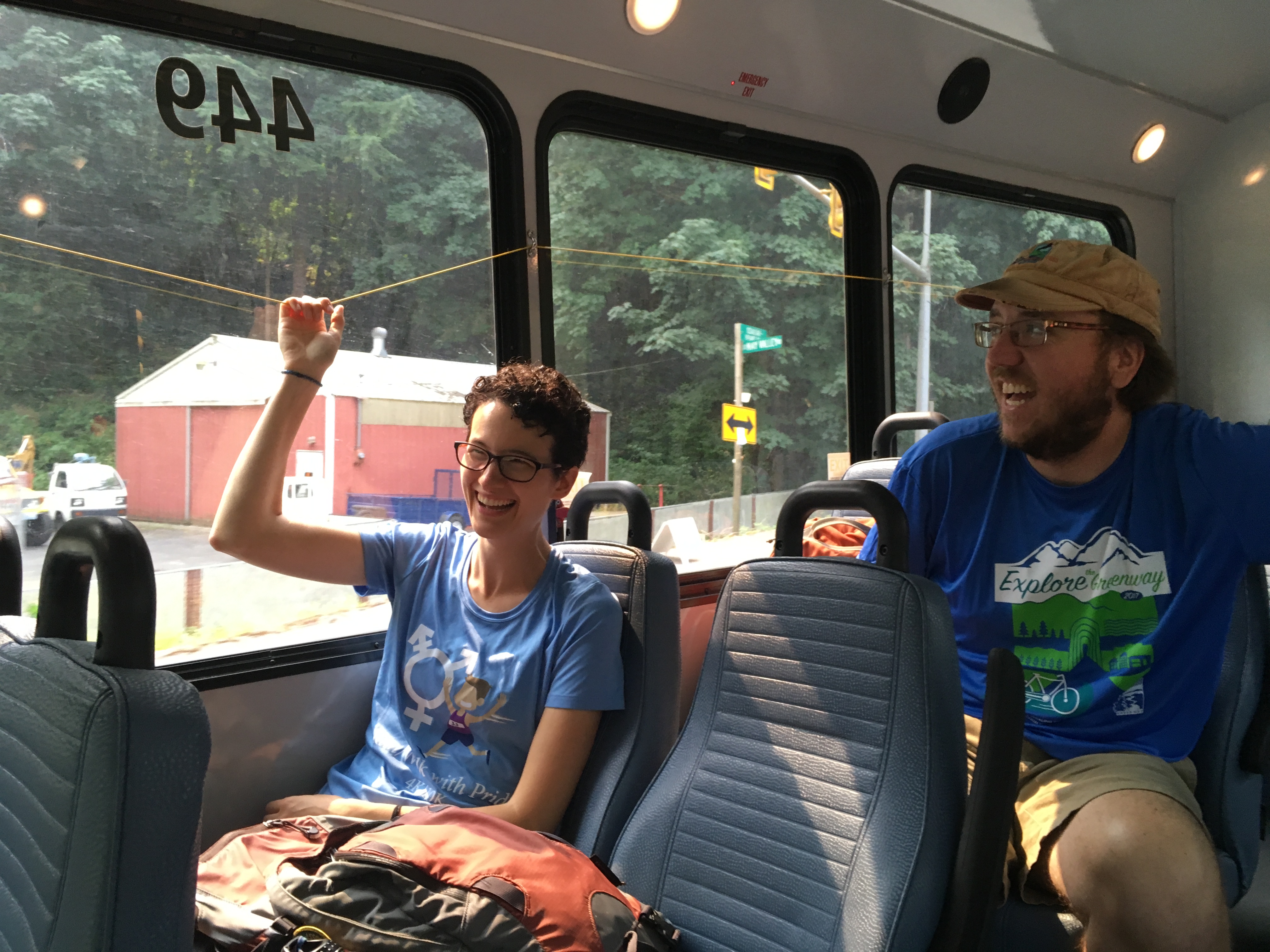 A few fellow hikers got off at the first stop–Margaret's Way Trail on Squak Mountain–but we continued on to the second stop, at Tiger Mountain.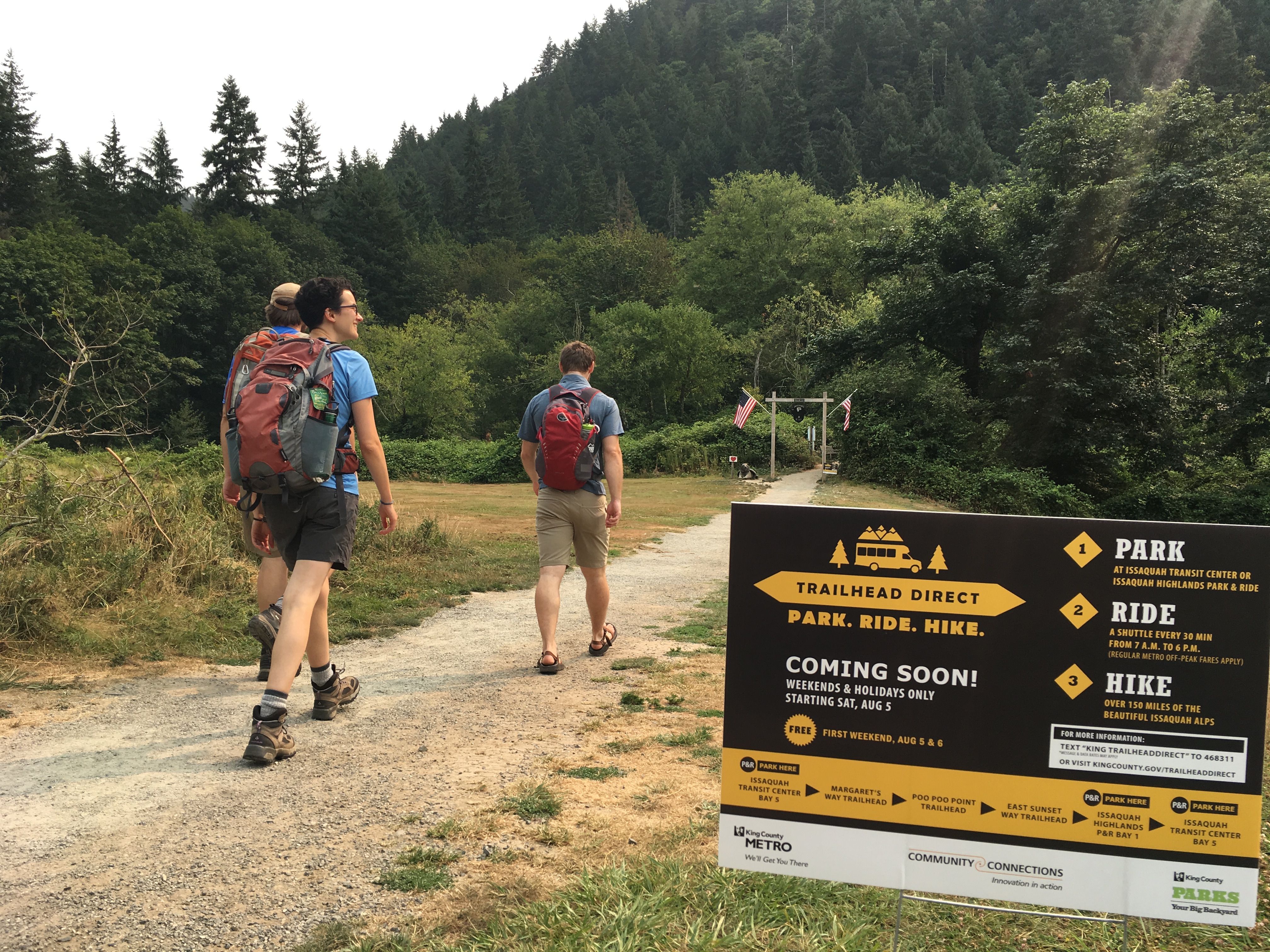 And good thing we took the shuttle. The Poo Poo Point Trailhead parking lot was already full. No car, no worries with this shuttle.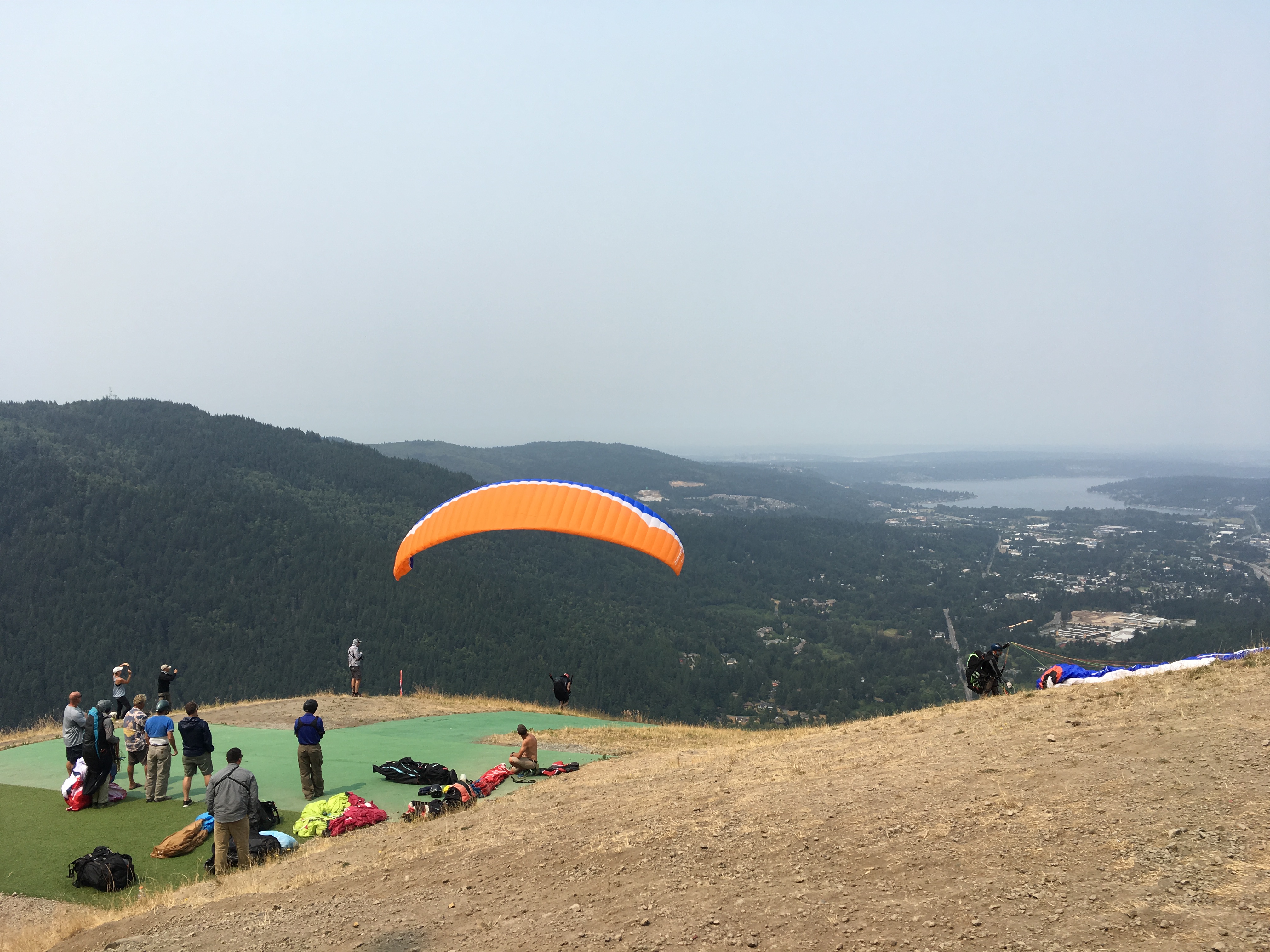 Many hikers were out on the popular Chirico Trail, heading up to the famous lookout that hosts a paragliding runway. A few soaring paragliders provided ample lunchtime entertainment.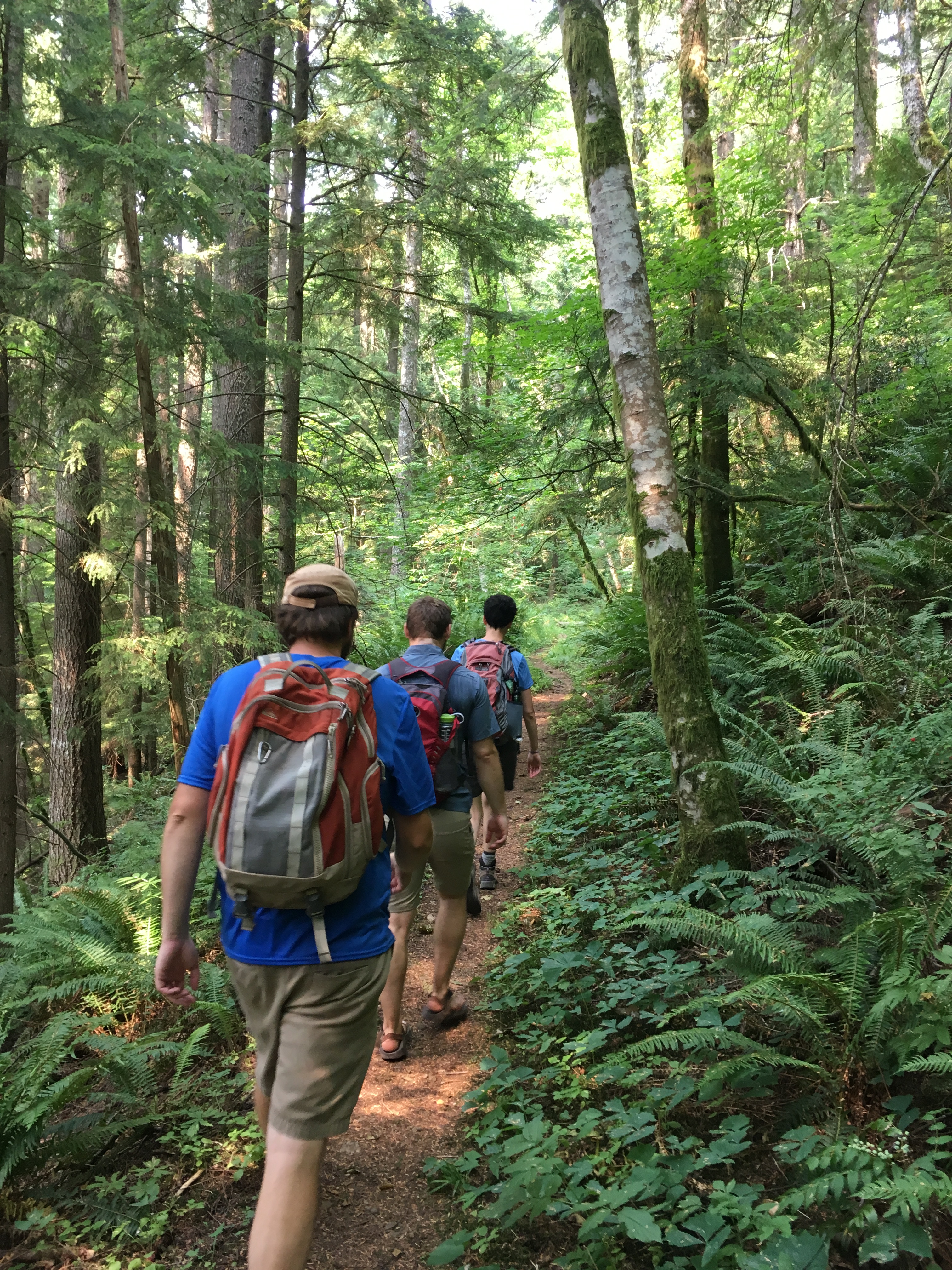 After lunch, instead of returning on the busy trail back to Poo Poo Point, we continued on north, toward the East Sunset Way Trailhead, the third Trailhead Direct shuttle stop. It was pretty clear that our point-to-point hike allowed us to get beyond the crowds because we saw surprisingly few people for a sunny summer Saturday.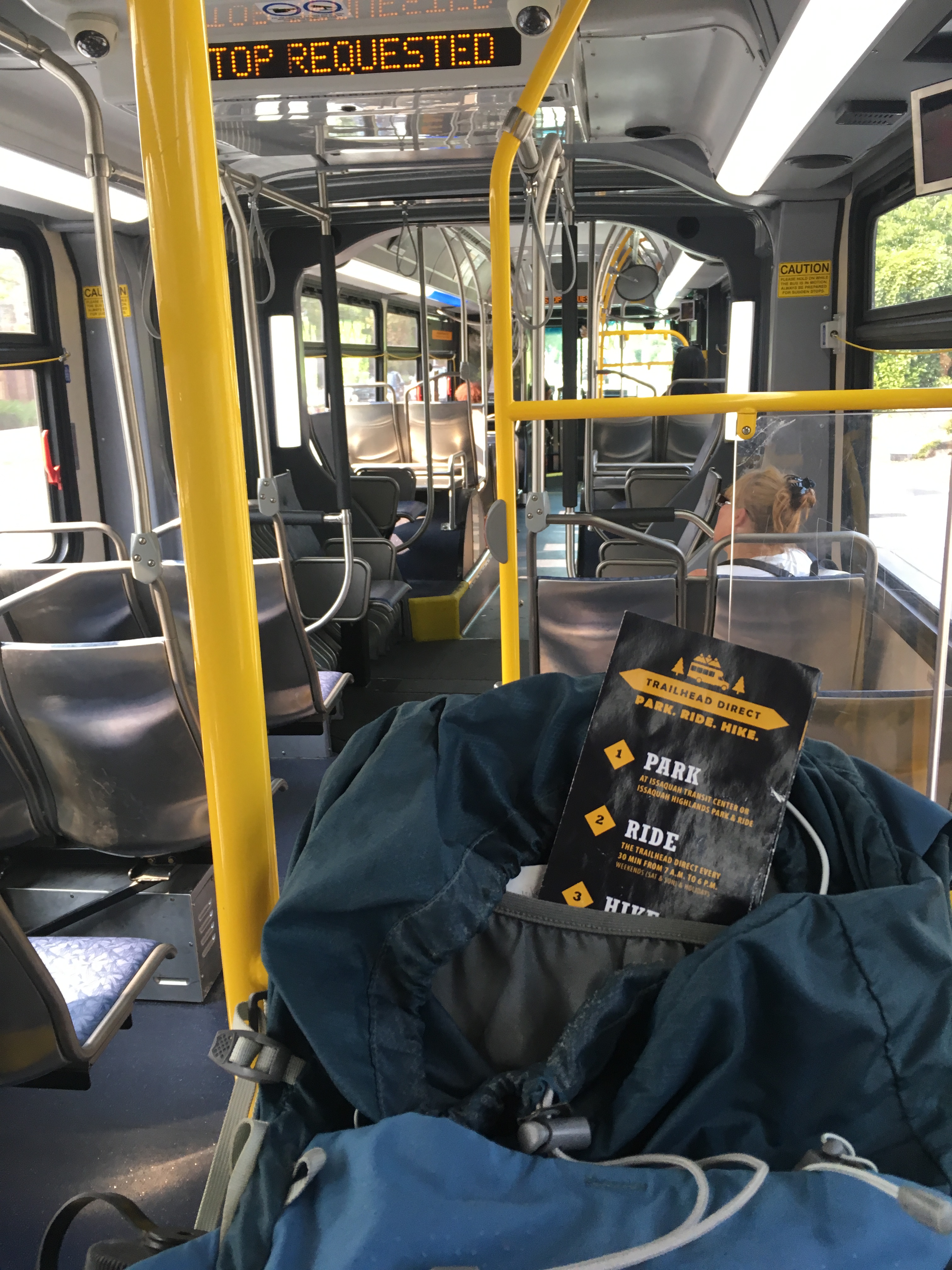 After a beautiful walk through the Tradition Plateau, we arrived at the East Sunset Trailhead mid-afternoon, well before the last bus at 6 pm. The Trailhead Direct would have picked us up right there, but we decided to just walk a few blocks into town and hop on the 554 directly. A quick trip to Seattle and I was back home in an hour.
Learn more about Trailhead Direct.