8 Great Places to See Birds in the Greenway
One of the things I love most about birds is that you can find them almost anywhere — from city parks to remote wilderness. And because you find different birds in different habitats, looking for birds can be a great way to discover and explore new places, or perhaps appreciate a familiar place in a new way. 
Whether you are a curious beginner or a fanatic for all things feathered (like me), the Mountains to Sound Greenway offers some terrific places to look for birds. Following are eight of my favorite spots, along with some tips about cool birds you might find at each.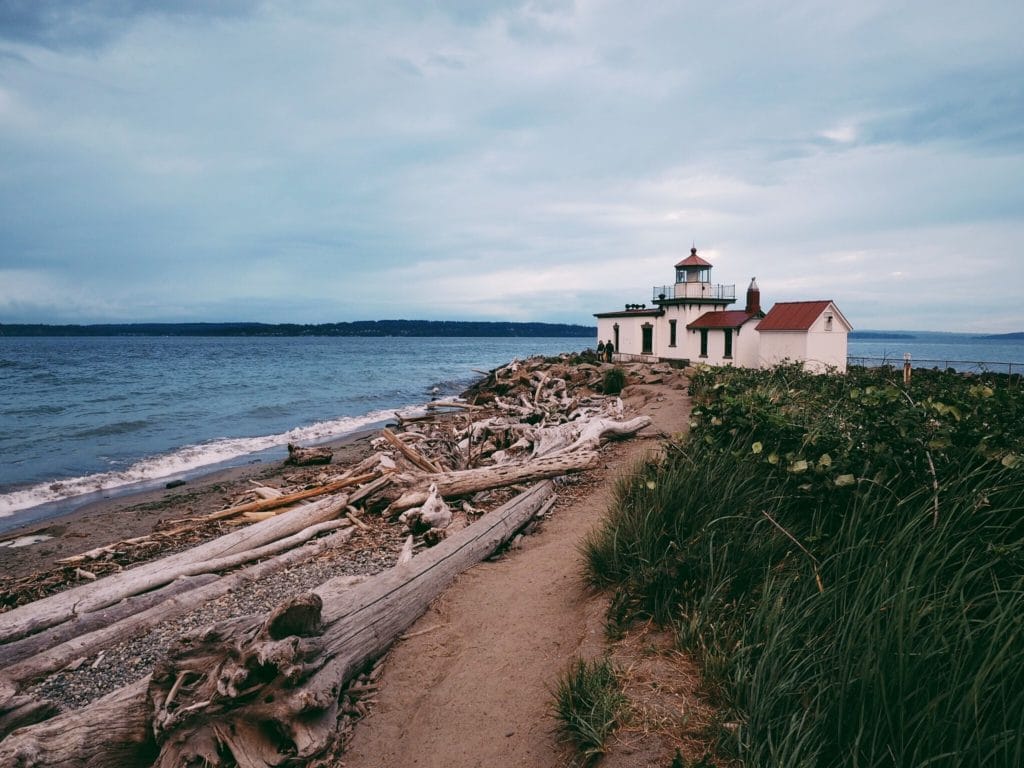 Photo Credit: Paul Matheson , Unsplash
Seward Park, Seattle (directions) (more information) 
The old growth forest of Seward Park gives you an idea of what the region once looked like. Amidst the tall trees and shaded understory, you might hear the birds before you see them. 
Common birds: Black-capped chickadee, song sparrow
Special birds: Pileated woodpecker, western tanager 
Discovery Park, Seattle (directions) (more information)
Featuring forests, grasslands, and beaches, Discovery Park offers habitat for more than 250 species of birds. The lighthouse at West Point is an especially good place to scan the waters of Puget Sound for seabirds and shorebirds. 
Common birds: Pigeon guillemots, bald eagle
Special birds: Harlequin duck, marbled murrelet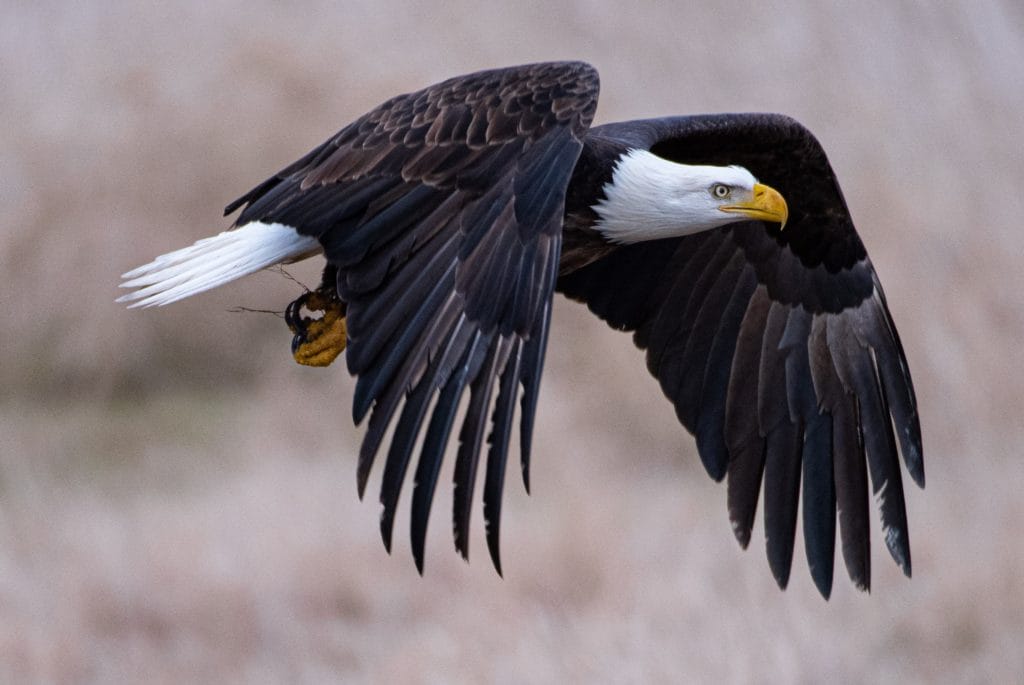 Lake Sammamish State Park, Issaquah (directions) (more information) 
Lakeshore, wetlands, and forest habitats make this state park as popular with birds as it is with people. You can also see the progress of more than 20 years of habitat restoration along Issaquah and Tibbet's Creek. 
Common birds: Mallard, American robin
Special birds: Wilson's warbler, red-breasted sapsucker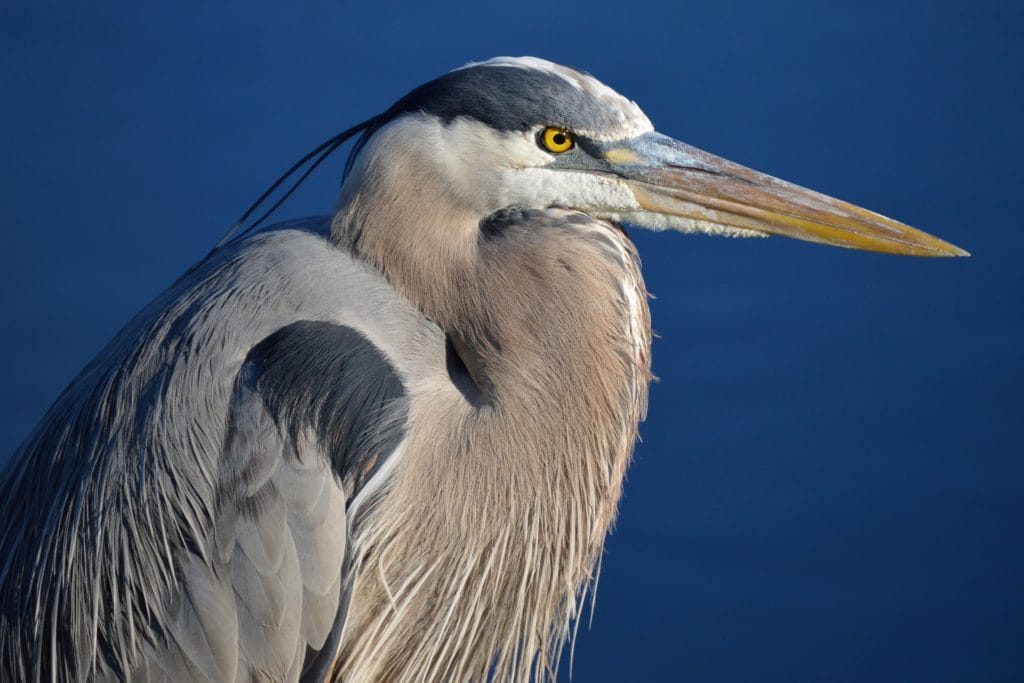 Stillwater Wildlife Area, Carnation (directions) (more information) 
The Snoqualmie Valley Trail runs through this natural area, making it a great destination for a hike or bike, as well as a bird walk. Wetlands are the attraction, though you can also find interesting birds among the trees too. 
Common birds: Great blue heron, wood duck
Special birds: American bittern, Bullock's oriole 

Stampede Pass Road, near Easton (directions) 
Just off of I-90 along Stampede Pass Road, you'll find some paths through dramatic old growth trees. Road noise is a distraction, but with sharp eyes you can find a number of forest and montane birds. 
Common birds: Dark-eyed junco, common raven
Special birds: Red crossbill, MacGillivray's warbler 

Northern Pacific Railroad Ponds, Cle Elum (directions) (more information) 
Tucked between Cle Elum and South Cle Elum, the Northern Pacific Railroad Ponds offer a little bit of history alongside the ponds, willows, and ponderosa pines that create a popular birding hotspot. 
Common birds: Red-winged blackbird, osprey
Special birds: Pygmy nuthatch, hooded merganser 

Upper Yakima River Canyon, Cle Elum (directions) (more information) 
The Palouse-to-Cascades Trail runs through the scenic Upper Yakima River Canyon, offering a great out-and-back hike. Viewpoints reveal the dramatic scenery, as well as chances to find many different birds.  
Common birds: Red-tailed hawk, violet-green swallow
Special birds: American dipper, northern pygmy-owl 

Robinson Canyon, Ellensburg (directions) (more information) 
Part of the L.T. Murray Wildlife Area, Robinson Canyon is a great place to explore dry steppe habitat. Deer and elk can be found along with birds, and the often sunny weather is a bonus.  
Common birds: Black-billed magpie, California quail
Special birds: Lazuli bunting, common poorwill  

If you want to learn more about birds, and how and where to find them, your local Audubon Society can be a great place to start. Within the Greenway, some of the Audubon Societies include: the Kittitas Audubon Society, Eastside Audubon, Seward Park Audubon Center and the Seattle Audubon Society. BirdWeb and eBird are also excellent online resources. 
Happy birding!