7 Trails to Try for Better Physical Distancing
After several long weeks of closures to help keep everyone safe during the COVID-19 pandemic, some parks and trails are starting to reopen for day-use. And while we are all excited to get back outdoors, it's more important than ever that we take the necessary steps to recreate responsibly. One of those guidelines is to maintain at least six feet of physical distance between yourself and anyone outside your household. This can be tricky to accomplish on trails that are more narrow in width or steep along the sides. Furthermore, if you're visiting some of the state's most popular trails, it can be virtually impossible to maintain your distance, especially at the overcrowded trailheads.
At the Greenway Trust, we believe that when we are connected with nature, our lives are better. We fully understand and support the need to spend time outdoors, but we all must work together to do so responsibly so that our parks and trails can stay open, and we can all stay safe and healthy. Take the time to familiarize yourself with the recommended guidelines, and get creative about where and when you choose to go.
We've pulled together a list of 7 alternative trails in the Mountains to Sound Greenway that are typically less crowded (hint: you won't find Mailbox Peak or Mount Si on this list). These are also all at least partially road-to-trail conversions, which are generally wider and easier for physically distancing yourself from others. Of course we can't make any guarantees about these trails, which is why it's so important that you don't head out with just one plan in mind. Make a "plan B" and a "plan C" in case you arrive at the trailhead and find it to be more than halfway full. While it might be tempting to grab one of the last parking spots or park illegally on the road, these actions are all contributing to overcrowding, which means higher risk of virus spread, and thus risking lives and the potential for parks and trails to be re-closed. We are fortunate to have SO many incredible trails in Washington, so remain flexible and positive, and enjoy the peaceful solitude of a less crowded trail!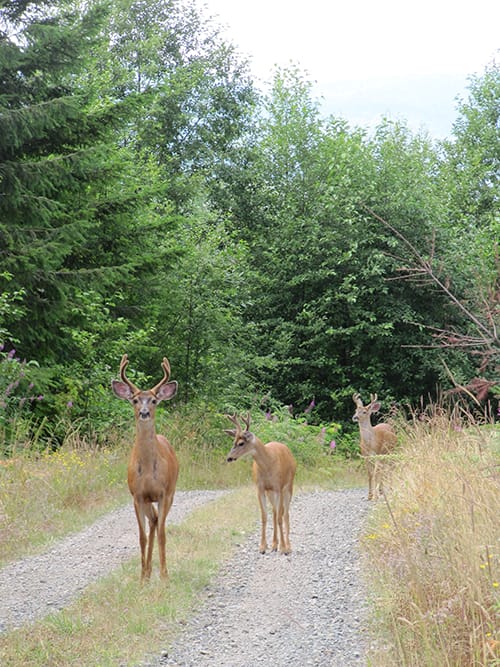 Want to take your ability to #RecreateResponsibly a step further? Use resources like WTA's Hiking Guide or Hike Finder Map to seek out other options that are open. Chances are, if you've heard of the hike a bunch or have seen it posted in popular hiking Facebook groups — it's going to be busy right now. Aim for some lesser-known options that are new to you! But do make sure you're recreating well within your comfort and skill level, always pack the 10 Essentials, and let a friend or relative know where you plan to go and when you expect to be back. Also keep in mind that it's still early in the season, which means you should be checking trail reports and be prepared for the possibility of snow at higher elevations.
We'd love to see how you're choosing to #RecreateResponsibly – tag us on Instagram or Facebook!