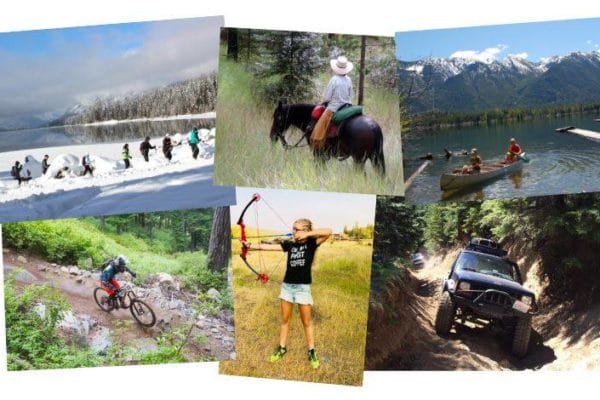 The East Cascades Recreation Partnership (ECRP) works with tribes, federal and state land managers, nonprofit organizations, local community and county leadership, and motorized and non-motorized user groups to further sustainable recreation opportunities on lands open to the public in Kittitas County and to support regional economic stability and the health of our natural environment. The Greenway Trust facilitates the ECRP, fostering communication and cooperation between these groups.
The ECRP formed in recognition that lands open to public recreation in the Upper Yakima Basin face increasing recreational demand that land managers simply do not have the resources to meet. Coupled with growing recreational use and stagnant or decreasing management budgets, the region is unprepared to deal with such pressures and needs to chart a new path forward to prepare for the future. The ECRP aims to address these issues by providing:
Access for All – The ECRP works to further sustainable recreation opportunities for everyone who seeks an outdoor experience, where appropriate with land management goals.
Watershed Health and Resilience – The ECRP promotes sustainable recreation opportunities that maintain and enhance watershed health and resilience, recognizing that a healthy watershed supports thriving communities.
Connectivity – The ECRP works to ensure connectivity of recreational experiences across the landscape.
Driver – The ECRP seeks to be a driver of community dialogue and conversation across communities in the Upper Yakima Basin.
Shared Stewardship – The ECRP embraces the power of citizen engagement and involvement in managing and stewarding our public lands and recreational experiences.
Heritage and Cultural Identity – The ECRP acknowledges the importance of traditional access, resource uses and cultural practices, as well as historic ties with the landscape that sustain and define regional identity and connection to the region.
Resources
Visit the East Cascades Recreation Partnership website